Prescribed burns — Does your area need them?
Playing with fire — legally — is sometimes necessary and even beneficial. That fact has some communities contemplating prescribed burning in their areas.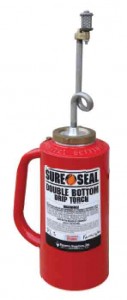 In addition to interacting with other municipalities and state forestry departments for up-to-date information, communities may first want to ask themselves if such an endeavor is cost-effective. What kind of burning is desired? Do the sustainability benefits outweigh the cost?
Prescribed burning takes several forms:
Agricultural waste and open burning: This consists of refuse on a farm, including crop and livestock items such as bags, cartons and dry bedding.
Landscape waste and open burning: This is made up of leaves, grass, shrubbery cuttings and other materials.
Commercial trade waste and open burning: This is refuse generated by business, industry and government institutions.
Disaster debris and open burning: Usually it consists of tree limbs, brush and plant debris.
Forestry burns: These reduce the accumulation of leaves and brush that could fuel a potential wildfire. A land and wildlife management technique, it produces a thriving ecosystem.
Knowing the difference between a wildfire and a prescribed burn is important. A wildfire is high, uncontrolled and can do great damage during its spread through the air and forest; a controlled burn is heavily pre-planned and is dependent on the weather, among other factors. Prescribed burning is beneficial to some native plants and trees that rely on fire to regenerate and grow.
Benefits of controlled burning are many when done correctly; incorrectly tasked, they are very dangerous. Before such burnings can be started, however, a burn plan should be created and a burn permit obtained, if required.
An essential fire management tool, the burn plan includes objectives such as what results are desired; it sets weather requirements, provides for smoke dispersal and creates contingency plans in case the fire escapes the designated area. Often the burn is created six months ahead of time since it requires coordinating training, personnel and equipment.
In the planned use of fire, the weather considerations — including wind direction, temperature and the amount of moisture in plant material — are predetermined and carefully monitored. Burn bans occur when the weather is dry or when the humidity is low. But a successful burn will benefit forests, landscapes and wildlife and also assist in reducing the impact of wildfire hazards.
Tools of the trade include power equipment such as sprayers. Always have one more sprayer on hand than you think you need; cattle sprayers and four-wheeler sprayers are viable options. Other necessary equipment includes a water pump, chainsaw and blower.
Hand equipment that will prove useful is a drip torch, which can cost around $140 but lasts a lifetime; drip torch fuel, which is a mixture of gasoline and diesel; an axe, fire rake and a fire swatter, which costs about $40 and is useful in swatting and smothering out fire; a shovel; and wire-cutting pliers.
Clothing and accessories can go a long way in minimizing personal injuries. Fire-retardant clothing such as Nomex, which is good, but expensive, should be considered; synthetic fibers such as nylon and polyester can burn or melt and cause critical injuries. Gloves, preferably leather or welding, footwear that protects feet from fire and abrasions, headgear, a face shield — like ones used with a cutting torch — and a respirator are minimum safety precautions that should be worn.
According to Brian Pinson, park manager of Highlands Hammock State Park in Sebring, Fla., almost every Florida state park does some degree of resource management; most use fire.
"But some resource managers may need to use other methods due to the required training and equipment needs," said Pinson. "As government budgets shrink, there are not always funds available for staff to get the training or equipment needed to be able to carry out these tasks.
"Another possible hindering factor could be the intense urban interface; for example, does the property border a major road or highway, or is it next to a smoke-sensitive area such as a school or a hospital?"
Costs for a prescribed burn vary widely depending on the size and type of burn, in addition to the equipment, clothing and accessories selected. There's also training to consider and the pay of the crews who set and control the fire.
Marty Bentley, forest fire management officer for Cherokee National Forest in Tennessee, said his department estimates a burn will cost $50-$100 an acre to implement. But each state has a different window for fees.
Some of the advantages of controlled burning include keeping prairie grasses in check; and encouraging new underbrush growth, which stimulates the germination of some native forest trees, benefiting the wildlife and habitat in the area and keeping down undergrowth that could lead to wildfires.
"We are always eager to help get the word out on prescribed fire and really enjoy showing off our photos," said Pinson. His department has a "pretty aggressive" burn program.
"The proximity to the urban interface is a driving force, because of the old saying 'good fires prevent wildfires.' Every time we write a prescription for an ecosystem the safety of the neighbors is always a top concern. By burning areas on a regular basis, it helps reduce volatile fuel buildup and greatly reduces the threat of a wildfire," he said.
"Since Florida is the lightning capital of U.S., most of the native plant life has adapted to fire and some even depend on fire to exist. We try to mimic the lightning-caused fires for the health of the ecosystems, by writing a prescription much like a doctor would issue a prescription for a patient with an ailment."
According to Julie Norris, a private lands conservationist in Missouri, prescribed burns have many complexities.
"The type of terrain and the type of fuel will change the type of flame seen, as well as weather and the state the burn is occurring in," said Norris.
"Burning is very different from one state to another. Some states require permits; some have burn laws. Also, burns are done for different objectives. In western states it may be done to reduce fuel loading while in Missouri it is often done to restore degraded habitats, such as glades."
The prescribed fire is managed with care as it burns, clearing invasive species and returning nutrients to the soil. When burned out the land may appear barren, but it is actually ideal for the seeding of new healthy native plants.