Aladtec workforce management solutions for public safety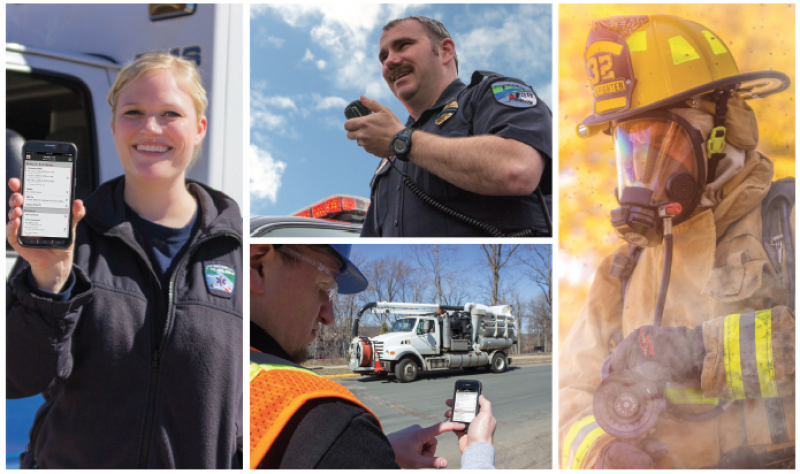 Aladtec, located in Hudson, Wis., provides an Internet-based employee scheduling and workforce management system created specifically for the public safety sector: EMS, fire/rescue, police, dispatch and public works. It's a great tool for individual agencies or municipality-wide.
It all started in 2002. Leo Langlois and Dave Feyereisen had built custom e-commerce websites for several years when a local ambulance company from Ellsworth, Wis., asked for help to improve its employee scheduling process by moving it online.
Within a few months, the system was up and they named it EMS Manager. The benefits were impressive. Soon the two men were contacted by other companies asking for similar solutions. Between 2002 and 2005, word spread and Langlois and Feyereisen talked to literally hundreds of EMS directors and fire chiefs. Almost every agency, however, seemed to have a different employee scheduling process. So they made periodic changes and added new customers, but it became clear that a more sophisticated and flexible solution was needed for the online software to be more successful. The two-man team started over and developed a much more capable platform that supported the wide variety of employee scheduling techniques used by EMS and fire departments.
Ten years ago, in 2005, they spun the online scheduling system off into a new company called Aladtec Incorporated. Since then many new features have been added, along with many thousands of lines of new programming code. Eventually Fire Manager was added to the product line, and later Zanager. Last year, Aladtec Incorporated rebranded and rolled all of the products into simply the name brand Aladtec.
Aladtec Inc. recognizes that, ideally, an online employee scheduling system would be available to every employee and manager, from anywhere. It would integrate seamlessly with a customizable member database, a customizable form system, document storage and a variety of time-saving communication tools. The system would let employees see their schedules, sign up for open shifts, track time off and trades and submit forms … all in real-time. It would automate the mundane and error-prone portions of the workforce management process, and it would be affordable.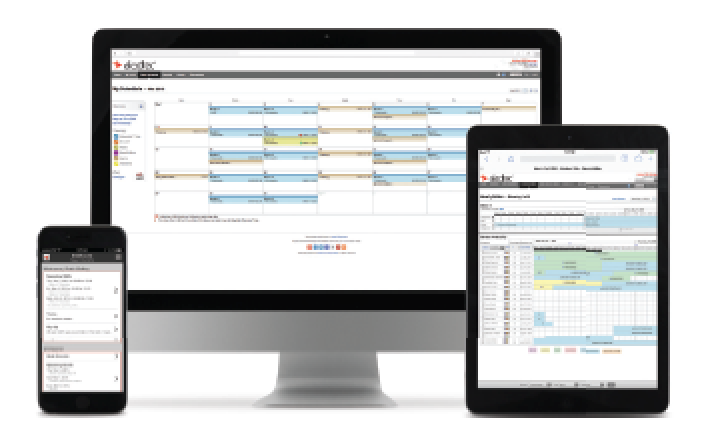 That's what Aladtec did with its online employee scheduling and workforce management system — creating the most ideal features and offering the greatest benefits possible for public safety workforce management needs. It's a subscription-based product that is fairly priced for all sizes of services, because it's based on the number of members using the system. It is suitable for both small volunteer services and large multi-location organizations and municipalities. Aladtec's pledge is to always provide an efficient and cost-effective solution to effectively manage employee scheduling and personnel data.
"As an organization, I estimate we're saving about 100 hours a month. Aladtec is really a one-stop shop. The online time-off and trade requests are amazing and very popular with the full-time staff. The mobile functionality makes it accessible to everyone all the time, which is perfect for our volunteer and part-time staff . The forms feature is great and we use it for many documents such as time cards, vehicle maintenance, daily checks, award nominations and more. The staff loves not having to use paper forms anymore. Aladtec is amazing, compounded by the genuinely great people working there," shared Landon Churchill, an engineer/EMT with Colorado River Fire Rescue, Rifle, Colo.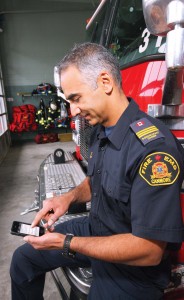 "Previously, we simply used an Excel spreadsheet. It was very time-consuming, and we had no paging or immediate contacting capabilities. Aladtec's paging feature is a huge plus. We also like the repeat rotation feature for advanced scheduling. Our officers know what the coverage is and what is needed months and months in advance, so they can determine if and when they need to request time off . We really like the fact that we can access the schedule remotely since Aladtec is an online system. And the crew can see who has what for shifts or detail assignments and request swaps from home or anywhere," explained Capt. Rob Browne of the Goffstown, N.H., Police Department.
Now, with over 1,400 customers and nearly 90,000 active Aladtec users, the company continues its commitment to make customers' work life easier and less stressful. The Aladtec team thanks all of their customers for their loyal support.
Ever since the company built the first online employee scheduling system back in 2002, the owners and staff at Aladtec have been amazed by the dedication and the sacrifices made by the employees within the public safety industry. They believe it's a true honor for Aladtec to be involved with all the good people of such a noble profession.
The Aladtec System allows customers to:
Save money by controlling overtime costs, reducing time scheduling and using payroll integration
Reduce errors, maintain accurate records and create any type of system data report
Create, submit and store any type of customized form through Aladtec's "Form Configurator"
Reduce liability by tracking certifications, training, shift trades and credentials
Improve employee morale and reduce absenteeism with 24/7/365 schedule access through any Web-enabled device
Communicate with staff immediately through the Aladtec system
To learn more about Aladtec or to sign up for a free soft ware trial, visit www.aladtec.com or call (888) 749-5550. Information provided Aladtec Inc.