Aladtec to Attend APCO 2015 Conference & Expo
Aladtec to Attend APCO 2015 Conference & Expo –
The Premier International Event for Public Safety Communications Officials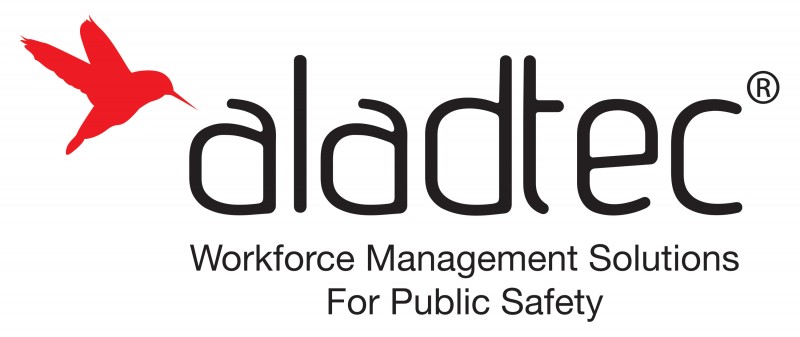 Over 5,000 attendees from a wide range of public safety organizations and government agencies will converge in Washington, DC August 16-19.
August 14, 2015 – Washington, DC – The annual APCO conference and expo will be held at the Walter E. Washington Convention Center. Attendees can earn up to 15 CEUs from nine professional development tracks with more than 100 individual sessions to choose from. These four days will also feature committee meetings, special events and two full days of exhibits.
It's expected that over 250 exhibitors will display a wide variety of public safety communications products and services. One exhibitor attending APCO this year, is Wisconsin based Aladtec (booth #2152).  Aladtec is an efficient, and cost-effective, online employee scheduling and workforce management system. The core of their business is within the Public Safety Sector.
The Aladtec system has many key benefits – including allowing members to submit work availability, request time off and make shift trades online.  It's available 24/7 from any computer or mobile device via the Internet.  The system has evolved from a crew scheduling system to an all-in-one robust workforce management tool.  It features certification tracking, customizable forms, a document library, member discussion area, events calendar, custom reports and an optional Time Clock kiosk.
This online system improves department efficiency, saves time, saves money and reduces human error. These factors are vital for Public Safety Communications and Public Safety Agencies.  Aladtec is available for an affordable annual fee based on the number of members using the system.  Therefore, it is reasonably priced for organizations of all sizes.
Today nearly 1,500 organizations subscribe to Aladtec's online employee scheduling and workforce management software with over 90,000 people using the system throughout North America.  Over 400 million hours have been scheduled through Aladtec over the last decade.
"We are very fortunate and honored to be a vendor for the first responder and security communities," states David Feyereisen, CEO, Aladtec Inc., Hudson, WI.  "Our products automate the mundane and error prone aspects of crew scheduling and workforce management, allowing our customers to focus on their priority – the communities they serve."
While at APCO, Aladtec staff hopes to connect with many of their customers. They will also offer guided demos of their Aladtec system along with signing agencies up for a free trial offer on the spot.
Supporting Quotes from Aladtec Customers:
"We have learned Aladtec is way more to it that just a scheduling tool.  We really like that we can set rotations for months at a time which saves a lot of time preparing future schedules.  We love the fact that you can login from anywhere.  So if a dispatcher calls in sick we can send out a text or email employees through the software and they can sign up for the open shift or even specify which of those hours they can work.  We have also utilized the forms quite a bit.  We created a shift turn over form that does not need to be printed.  We created other forms to use as well which also cuts down on our paper cost and wastes including coaching forms, evacuation training and vacation sell back forms.   We are extremely pleased with our experience using Aladtec."
-Melissa Carpenter, Autauga County 911 Director, Prattville, AL
"We love Aladtec at the Public Safety Communications Consortium of St. Joseph County! The convenience it creates for our employees and their schedules aids in creating a stronger, more efficient work environment. Being able to access Aladtec directly from their smart phones is an added benefit in our industry because of the overtime needs our center has."
-Carly Etter, Executive Secretary, Public Safety Communications Consortium, South Bend, IN
"We bid shifts in our department. We used to schedule on a spreadsheet, print it off, and then leave it in a 3 ring binder for our employees to see. They would have to come in to view it or they'd have to call in and ask when their next shift was – or ask if the schedule was posted yet, because it wasn't always posted at the same time. This would cause a lot of interruptions on a daily basis. With Aladtec staff can access the schedule from their home computer or on their mobile device.  Also, with our Aladtec system, employees are able to perform shift trades themselves. The time I spent on trades before was significant. Aladtec has greatly decreased my workload so I can focus on other duties."
-Jeff Mikulak, Supervisor, NMAS Communications Center, Brooklyn Center, MN
About Aladtec: They proudly provide online employee scheduling and workforce management software to nearly 1,500 organizations, primarily within the Public Safety Sector. These customers count on Aladtec every day to help them save time and improve efficiency.  For information about their affordable industry specific options, or to try a free trial, please visit www.aladtec.com.