IOP partners with Monroe Truck Equipment Evanston, Ill. — Industrial Opportunity Partners, an operations-focused private equity firm based in Evanston, Ill., announced it has partnered with the current management team and owners of Monroe Truck Equipment Inc. in an investment to support a recapitalization of the business. Terms of the transaction were not disclosed.
Monroe is a designer, manufacturer, distributor and installer/upfitter of specialized truck equipment for the municipal and commercial markets.
The company will remain based in Monroe, Wis., with additional installation facilities in Marshfield, Wis.; DePere, Wis.; Flint, Mich.; Joliet, Ill.; and Louisville, Ky.
IOP is partnering in its investment with Dave Quade, Rick Rufenacht and Greg Krahenbuhl, all of whom will retain significant ownership interests and remain in their current management roles. IOP Operating Principal Andy Weller will assume the role of chairman. Weller, who has significant experience with companies serving the commercial vehicle market and with similar manufacturing operations to Monroe, is a member of IOP's Board of Operating Principals, which is comprised of seasoned executives who provide leadership to the businesses in which IOP invests.
Grand Bend Area Wastewater Treatment Facility receives first ISI Envision Sustainable Infrastructure Award in Canada Washington, D.C. — The Institute for Sustainable Infrastructure announced in February that the Grand Bend Area Wastewater Treatment Facility, located in Ontario on the shoreline of Lake Huron, earned the Envision sustainable infrastructure rating system's platinum award. This project is the first ISI Envision verification in Canada and first wastewater facility to be ISI Envision-verified in North America.
For the project, the municipalities of Lambton Shores and South Huron commissioned global design firm Stantec to convert one of four existing lagoons into an extended aeration mechanical treatment facility and wetland nature reserve. The facility prevents effluent discharges from adversely impacting surface and groundwater quality and allows for responsible community development. Stantec used the ISI Envision framework during the design to integrate sustainable features throughout the facility.
Key sustainable features include a constructed wetland to support native wildlife species and further buffer treated effluent; flexible design that makes the facility responsive to changing sewage flows; reduced construction and operational costs through a focus on efficiency; constructing the project within the boundaries of the original facility's footprint to protect prime farmland; and trails and interpretive signage to encourage community visitors.
Jeffrey Messer to serve as 51st NTEA president Farmington Hills, Mich. — Jeffrey Messer, president of Messer Truck Equipment, Westbrook, Maine, was installed in February as 51st president of NTEA, The Association for the Work Truck Industry. Messer accepted this responsibility from immediate past president Mark Woody, president of Palfinger North America, Niagara Falls, Ontario, Canada, at the president's breakfast and NTEA annual meeting held in conjunction with The Work Truck Show 2015.
Jeff joined Messer Truck Equipment in 2003, becoming the fourth generation in his family's business. A graduate of the U.S. Naval Academy, he served in the U.S. Navy for five years as a surface warfare officer and nuclear power engineer before entering the family business. He worked in various areas of the company, including service, parts and sales, in an effort to learn the business from the ground up. Following the sudden death of his father, John Messer, Jeff took over as president in 2008.
Also serving on the board are executive committee members First Vice President Matthew Wilson, president of Switch-N-Go, AmeriDeck and Bucks Divisions of Deist Industries Inc., Hadley, Pa.; Second Vice President Adam Keane, general manager of Allied Body Works Inc., Seattle, Wash.; Third Vice President/Treasurer Todd Davis, vice president of Phenix Enterprises Inc., Pomona, Calif.; and Secretary Steve Carey, executive director of NTEA , Farmington Hills, Mich.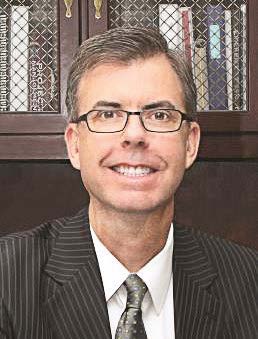 Moore appointed to Institute for Sustainable Infrastructure board of directors Kansas City, Mo. — The American Public Works Association announced in March that Gary Lee Moore, city engineer of the city of Los Angeles, has been appointed to the board of directors of the Institute for Sustainable Infrastructure. Moore was appointed to the 11-member board by APWA President Larry Stevens.
Moore is responsible for the design and construction of the city's network of public infrastructure, including management of voter-approved public bond funds and government programs that serve millions of residents and businesses. He has more than 29 years of public service and currently oversees 802 employees with 409 active projects.
Moore graduated from the University of California, Los Angeles, with a Bachelor of Science degree in engineering, and completed the ucla Anderson School of Management's Executive Organizational Leadership Program. He is a registered professional civil and mechanical engineer in California and has authored and co-authored many research papers and presented work at a wide variety of professional conferences.
NTEA announces 2015 Fleet Purchasing Outlook Farmington Hills, Mich. — NTEA, The Association for the Work Truck Industry, recently released the 2015 Fleet Purchasing Outlook, which features directional trends on vocational fleet acquisition activity. This report is designed to help companies respond and adapt to recent changes or developments in fleet buying behavior, as well as capitalize on current market conditions.
The Outlook includes an in-depth analysis of this year's results and comparisons to data from the association's 2013 and 2014 studies. Significant highlights from survey participants include:
· Average truck age is increasing for 39 percent of respondents
· Almost 60 percent of respondents continue to exceed normal replacement cycles
· More than 90 percent report likely-to-sure funding for planned 2015 acquisitions
The 2015 Fleet Purchasing Outlook is free to NTEA members and is offered in print and downloadable PDF formats. It is available upon request to nonmembers for $199. To order a copy call (800) 441-6832.
Work Truck Show 2015 attendance breaks 11,000,sets record Farmington Hills, Mich. — A record-setting 11,005 industry professionals from all 50 states, eight Canadian provinces and 23 countries turned out for The Work Truck Show 2015, North America's largest work truck event. This breaks the show's previous attendance record of 10,408 set in 2012. The show was held March 4–6, with educational sessions and the concurrent Green Truck Summit kicking off March 3 at the Indiana Convention Center in Indianapolis, Ind. It is produced annually by NTEA — The Association for the Work Truck Industry.
New product introductions were a major draw. Mercedes-Benz Vans revealed its new Metris mid-size van at the show, and other announcements creating buzz included the unveiling of the Ford F-750 Tonka dump truck, Hino Trucks' move into the Class 4 market with its 155 model, Chevrolet's introduction of a 2015 Colorado box delete option and Ram Commercial's expansion of its Ram 2500 CNG offerings.
Over the last five years, ntea has increased the size of the show floor by 40 percent in response to growing demand. Exhibit space for The Work Truck Show 2016 is already sold out. The Work Truck Show returns to the Indiana Convention Center March 2–4. Registration opens in October.