COMPRESSIBLE LIQUID ADAPTIVE SUSPENSION SYSTEM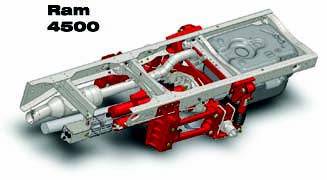 Liquid Spring is proud to introduce the next generation of vehicle
suspensions. Utilizing an on-board microprocessor, CLASS adapts
a vehicle's response to road and driver variations. This is the only
suspension system that automatically and instantaneously changes
spring stiffness and damping while the vehicle is being driven.
LiquidSpring LLC
Lafayette, Ind.
(765) 474-7816, ext. 108
www.liquidspring.com