El Paso works with local organizations to manage migrant surges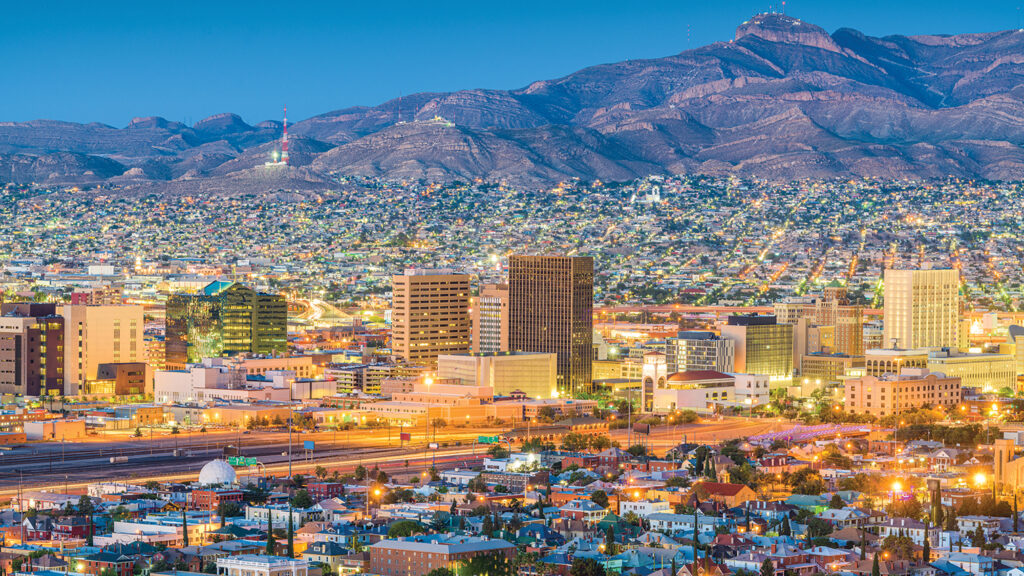 People have migrated through El Paso, Texas, the Paso del Norte, for decades to enter the United States from Mexico.
Recent surges in migration spurred the city to develop a plan for managing the huge influx of people. The experience offers insight for other municipalities along the U.S. border and for inland cities and towns that become destinations for large groups of migrants, refugees or immigrants.
"We recognize there are some challenges, and we face them just like we've faced a lot of other disasters over the last four years," said Jorge Rodriguez, emergency management coordinator for the El Paso City-County Office of Emergency Management. "I'm always surprised by the community. Just when you think El Paso can't do more, we always rise up for the occasion."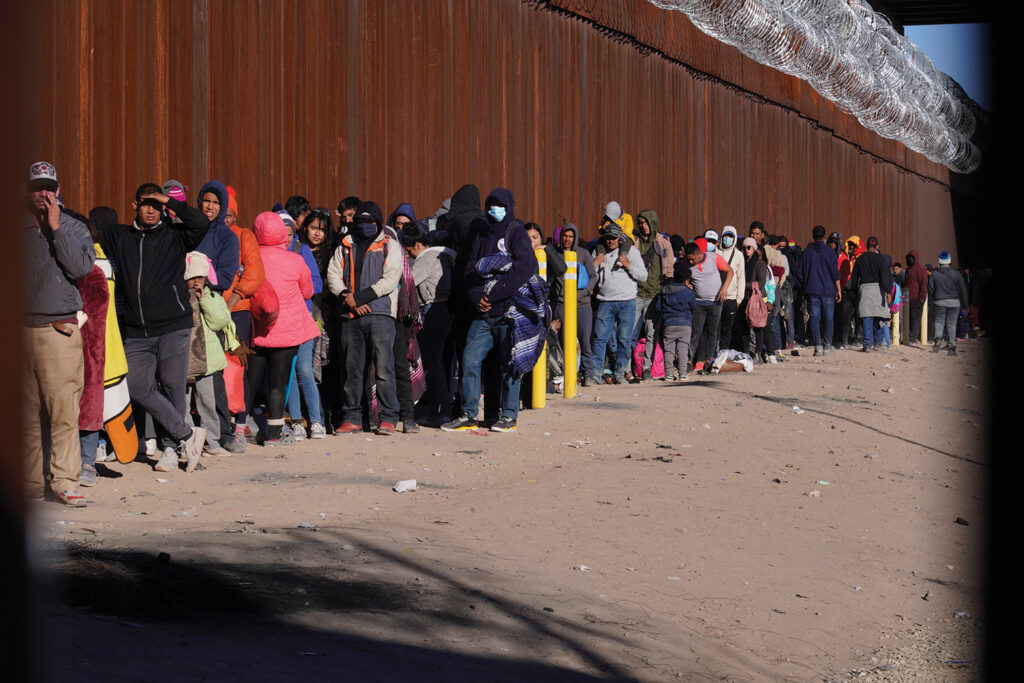 The number of people trying to migrate into the United States through El Paso began increasing in 2018. Several major surges have occurred since, with about 190,000 people migrating through the city from March 2022 through June 2023, Rodriguez said. That total included more than 30,000 people in December 2022. Most migrants come from countries in Central America and South America, the city reported on its website, www.elpasotexas.gov.
As of mid-July, the U.S. Customs and Border Protection (CBP) office in El Paso was releasing about 300 migrants per day in El Paso, a much lower total than the approximately 1,000 per day in December, Rodriguez said. Migrating people who go through CBP processing may receive approval to enter the United States while awaiting a determination on their request for asylum.
Use of the CBP One mobile device application to apply for asylum creates a more orderly situation at the border, Rodriguez said. Migrants seeking asylum can use the CBP One app to schedule an appointment with a CBP officer at a U.S. port of entry, including in El Paso.
Rodriguez calls the migration a humanitarian crisis. He said El Paso works to treat newly arriving migrants with dignity and respect.
To develop a response plan, city officials first assessed needs at the ground level, he said. They also relied on emergency management plans crafted for natural disasters and other major emergencies. The result focuses on new arrivals' greatest need — transportation.
Most migrants spend 24 to 72 hours in El Paso before traveling to a destination such as east Texas, Florida, New York, New Jersey or Chicago. They may be joining family or friends already there, going to the sponsor or group that paid for their travel inside the U.S., or moving to a city with a community of people from their culture.
To assist migrants just released by CBP, El Paso relies first on local non-governmental organizations (NGOs) that already serve migrants, according to Rodriguez. County government also provides some services. Migrating people receive food, water and help, if needed, with temporary shelter and transportation.
El Paso, which has maintained strong relationships with NGOs since a migration surge in 2019, provides some NGO housing shelters with logistical support when needed, such as supplying food and water. To prevent backlogs in available temporary housing at NGO shelters, the city has worked with NGOs to charter buses to transport migrants to New York and Chicago. El Paso officials coordinate with NGOs in those destinations, so migrants have assistance when they arrive.
NGOs also depend on volunteer help, Rodriguez noted. Many volunteers stayed home during the COVID pandemic, which resulted in about 50% fewer migrant housing shelters by last year.
"So part of our strategy was we hired about 75 employees," he explained, "and a good portion of those were actually embedded within some of the NGO shelters — some of the larger ones — just to provide that support."
In addition, El Paso deploys roving field teams that go to locations where migrants gather in the city. Team members connect migrants to their sponsors, transportation or temporary shelter, Rodriguez said. City teams also clean regularly around a church where migrants congregate after being released from CBP processing. The city stations portable toilets there during large surges in migrant arrivals.
Rodriguez noted El Paso officials also speak regularly with officials in other municipalities along the southwest U.S. border to share information and best practices.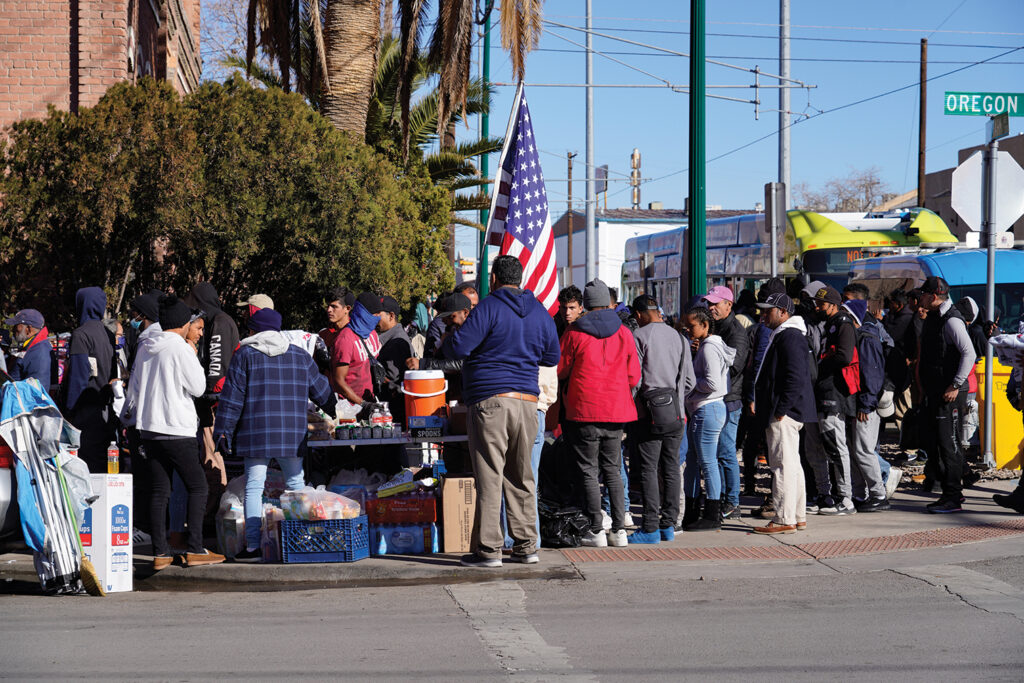 When CBP migrant releases exceed what NGOs can accommodate, Rodriguez said the city steps in with a new layer of services. A Welcome Center opens to provide migrants with food and water and to assist them with connecting with transportation and to their sponsors in the U.S.
When necessary, the city will charter buses to take migrants where they want to go. Last year, for example, large numbers of people arrived from Venezuela. At least 50% of them didn't have sponsors in the United States to pay for their travel to a destination city, Rodriguez explained. So El Paso chartered buses to take groups of Venezuelan migrants who wanted to go to New York City and Chicago.
During surges in migrant arrivals, El Paso also provides additional emergency shelter space for individuals and families who need it. The city uses shelter options built into its overall emergency management plan, such as hotels and large public buildings like El Paso Convention Center.
Federal funds pay for emergency services provided to people migrating through El Paso. According to Rodriguez, the Federal Emergency Management Agency provided advance funding during the early stages of the COVID pandemic through its homeless and shelters program. This year, advance funding has come through FEMA's Shelter and Services program, which is managed by the CBP for communities that have large numbers of migrants passing through or traveling to their location.
Rodriguez cites two factors as keys to El Paso's success in assisting migrating people:
"Managing your data is critically important," he said. "It gives you situational awareness. It lets you know where you need to place your resources, depending on what the needs are."
The city also uses migration data to present a website dashboard that tracks migrant releases, types of assistance needed, shelter use, transportation and more. The dashboard provides a common operating picture for Mayor Oscar Leeser, other city leaders, the public, media and officials in migrant destination cities.
El Paso speaks frequently with staff at NGOs about migrant arrival numbers, their preferred destinations in the U.S. and any changes in those trends, Rodriguez said. They also discuss the NGO's available service capacity.
Rodriguez believes migration will remain an issue based on the current state of the world. El Paso officials plan to stay watchful as they prepare for the unknown.
"Our challenge is that the surges that we see, like I touched on, they come and go, and they are very difficult to predict," he explained. "Migration patterns can change very quickly." With its response plan, he said El Paso is ready to expand assistance operations whenever necessary.
Next Article: Neighborhood Challenge Grant enriches Pensacola neighborhoods