Urban renewal emphasis changes the landscape of downtown Twin Falls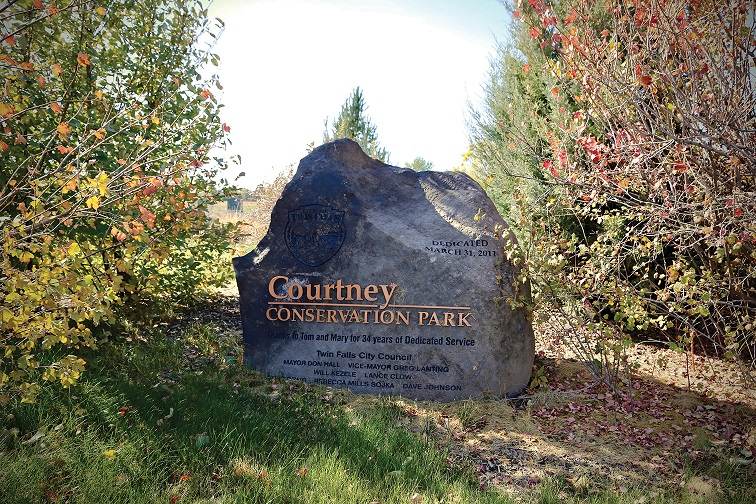 What do most people think of when they think of Twin Falls, Idaho? How about Shoshone Falls on the Snake River? Or maybe the Perrine Bridge, crossing the Snake River Canyon?
Natural assets aside, Twin Falls is no slouch when it comes to business development. Mitchel Humble is the deputy city manager, which means he oversees a lot of planning. In fact, he is the liaison for all of the city departments that serve residents directly.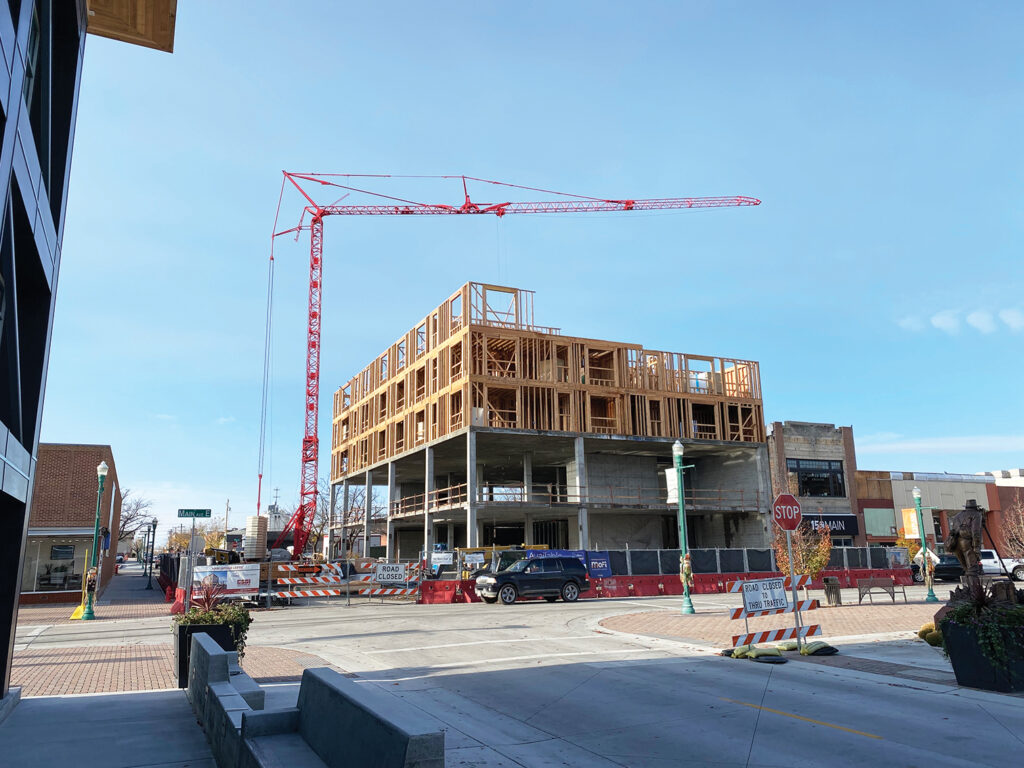 Humble came from Texas and served as the city planner in Frisco. He then became the planning director in Prosper until he came to Twin Falls in 2006. "I served as the community development director until 2014 and have been in this position for the last eight years."
He said large companies and industrial businesses wishing to relocate to Twin Falls found there weren't a lot of suitable sites, but that's changing. A proposed industrial park could make a million square feet available when all is said and done.
"Say you wanted to open a law office or something like that. There'd be available space for that, but when it comes to manufacturing, it was previously not possible. Now we have the Chobani Yogurt plant and a Clif Bar baking plant just south of Chobani. Those are big businesses."
Chobani completed an expansion in 2018, and additional expansions planned for a later date will provide up to 450 additional full-time jobs.
"Chobani invested hundreds of millions, which added to the tax rolls, and that money improved the infrastructure. Chobani was attracted to Twin Falls because we had a ton of milk, so it was a win-win-win and created about 1,000 jobs. But they stayed for other reasons. Idaho is more than just potatoes, although those are still a big deal here. We look for the things we can do well, and food processing is the heart here," said Humble.
What makes these developments particularly special is the financing. Additionally, Twin Falls Urban Renewal Agency and the Twin Falls City Council unanimously approved a development deal in March 2022 for what was described as the aforementioned Class A industrial park.
"Urban renewal helps defer start-up costs, because they install infrastructure with their own money instead of asking taxpayers to cover it. Our tax bases grow, and the developers have their infrastructure investment costs reimbursed over time. Everyone benefits, really, and the taxpayers are enthusiastic in their support because it's not costing them anything more," said Humble.
"We call it a taxing finance plan," he continued. "It's one of the very few economic developments and redevelopment tools that we have at our disposal; this is our main one. A kind of thinking started about how we could get bigger businesses to come to town, and it developed into the Urban Renewal Agency. And in subsequent years, we continued to think of so many great things we could do."
The growth has been amazing.
"Today, it's so much different than when I came to town. Everything is chugging right along. For example, we broke ground for the Main Avenue Lofts in 2020, the first large-scale, multipurpose building in downtown Twin Falls. The building sits kitty-corner from city hall; it has six stories, and the ground floor is retail space and a 2,800-square-foot restaurant space."
The ground floor businesses in Main Avenue Lofts are for start-up women entrepreneurs who are working with the Idaho Women's Business Center. The second floor is office space with an expected tenancy of 60 businesses, and the top four floors are apartments. The businesses and offices will be open soon. The other half of the block features a big parking lot.
As a further benefit to the community, 20% of the 44 apartments are rent restricted at U.S. Housing and Urban Development affordable rates and are available to households making 80% or less of the area's median income.
The city also came in and bought property on a main corner, Humble said. "It was an old, dilapidated furniture store, really horrible looking by then, and it was torn down to the bones. It became city hall. But we found some materials in the buildings — wood, you know, structural stuff like ceiling joists and paneling on some of the walls, so we made a giant conference table from those materials. Whenever someone sits at that table for the first time, they say, 'Wow, that's an impressive table,' and when we explain its origins, they think it's really great. And it is."
An old hotel was torn down to create Plaza Square for all kinds of public gatherings on Main. The same developer is working with the Urban Renewal Agency and the city on two more vacant buildings on the other corners and wants to build a parking garage in between. "That would increase parking about six times more than what we have now. That's our next big downtown project."
In 2021, the agency also approved a proposal from the Children's Museum of the Magic Valley for development of a property that would become a multistory museum. Humble explained how the funding worked.
A clock in the city of Twin Falls, Idaho. (Photo by Michael Gordon / Shutterstock.com).

Courtney Conservation Park is a pollinator-friendly park and holds many well-attended events. Passersby picture exactly what kinds of bees and butterflies these native plants will attract. (Photos provided by the city of Twin Falls)

Courtney Conservation Park is a pollinator-friendly park and holds many well-attended events. Passersby picture exactly what kinds of bees and butterflies these native plants will attract. (Photos provided by the city of Twin Falls)
"It's an aspirational group, still fundraising. So, the partnership was for the land, in effect saying, 'When you get your money, you can build it here.' The agency can't fund the construction, but the money that would have had to be spent on land can be used for other needs. That's a big deal. We can help with water lines and sidewalks and so on, too. I think it'll happen. I think it'll be great when it does."
Twin Falls is also an official Pollinator Friendly Community. As the city's official website states, "The mission of Bee City USA and Monarch City USA in the City of Twin Falls is to galvanize the community to sustain pollinators, which are responsible for the production of almost 90 percent of the world's flowering plant species. The community can sustain them by providing bees and butterflies with healthy habitats that are largely free of pesticides." A download is available on the site with a PDF of the plants most likely to attract bees and butterflies.
"There was this local group of bee handlers that came to us and said, 'We think it would be really cool if the city would let us do this.' They worked with the planning department and started down the Bee City path. Then there was another group advocating for butterflies, so they got lumped together. We have all these native plants and a pollinator-friendly demonstration park where you can go, and they will show you what to plant at your house to attract butterflies and bees. There's only two or three of these in Idaho, and we're one of them. We're proud of that, especially considering that this is a low-water area."
There is also a local retiree — Lamar Orton — who used to work for the city, who owns a home on the edge of town. Humble said he has created a botanical garden of native plants that is open to the public.
"He worked closely with the planning department to do this — he used to be the planning director himself, and he retired in 2005. But his interest never retired. It's called Orton Botanical Garden. There isn't a sign there or anything, but everyone knows where it is and could show you how to find it. It's definitely a place you'd want to see. He likes to walk through and talk with sightseers, and he points out all kinds of interesting things. I went through with him once; he has a prickly pear cactus there, with fruit growing on top. He pulled out a knife, cut one off and sliced it and we shared it right there, fresh off the cactus."
Twin Falls also boasts the Herrett Center for Arts and Science and the Craters of the Moon National Monument and Preserve. There is a historical society museum, a water park and places to eat and to shop; there's ziplining, kayaking or paddleboarding for the more adventurous, and waterfalls to chase. Tuck some Chobani and Clif bars into a backpack and go exploring. Thanks to being an active city in its planning and implementation, the town is growing before everyone's eyes. Visitors might just want to stay a while longer than they had planned!
Next Article: PAYT reduces waste, saves money