La Crosse, Wisconsin: Beer and fish in the Driftless Region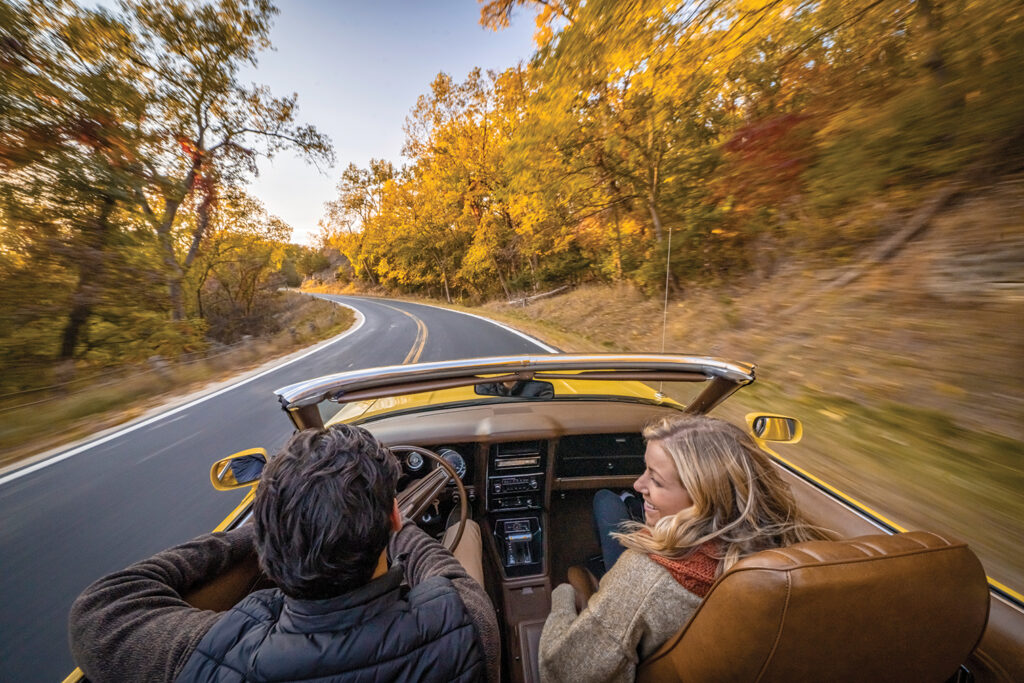 If all a person knows about Wisconsin is the logging industry, cheese or "That '70s Show," it's time to jump into the car and head to La Crosse. Explorer Zebulon Pike named the city after leading a group of people up the Mississippi River to the site: The name came when he saw an indigenous group playing a game with sticks, and it looked like a cross. La Crosse is the French phrase for, you guessed it: cross.
When Media and Marketing Director Haleigh Doyle was asked what makes the city unique, she replied, "Just name your niche. The La Crosse region is mere hours from the hustle and bustle of Midwest hubs and bursts with adventures that are as unique as each explorer. Nestled between ancient bluffs and along the Mississippi River, the area offers exciting flavors, charming history, captivating views and unparalleled outdoor recreation. You can discover savory craft beverages and sophisticated shops, epic festivals and live entertainment, exciting angling and more than 100 miles of trails. Your next adventure is just a road trip away."
Doyle noted Grandad Bluff, so called because early La Crosse residents thought the profile of the bluff resembled an old man and affectionately called it "Grandad" or "Old Grand Daddy." The resemblance has lessened some because of erosion, but the name remains. Or maybe visit Sunny the Sunfish: He is 15 feet high and 25 feet long. Sunny is the ambassador of Onalaska, known as the "Sunfish Capital of the World." He was unveiled in 1998 and restored in 2012 and is quite a sight. Visitors will definitely want to pose with him for a picture or two.
Then there's Riverside Park, home of the authentic paddle wheeler, the La Crosse Queen. The park offers all sorts of beauty, such as the Riverside International Friendship Gardens, which call out for a leisurely stroll-through. It also holds seasonal community events, such as concerts at the band shell.
Walleye is just one species of fish that can be reeled in the La Crosse area. (Photo provided by Explore La Crosse)

Sunny the Sunfish knows how to charm the ladies and is a popular place to snap a photo. (Explore La Crosse/Samantha Buschman)

La Crosse's trails are the perfect way to explore the natural world. There's so much to see and so many things to do, no matter your level of skill and fitness. (Photo provided by Explore La Crosse)
For those who prefer shopping, check out the historic area – Downtown Mainstreet – where diverse activities mixed in with wonderful places to shop can be found. This includes high-quality yarn stores: just ask about La Crosse's own Jonah Larson, who taught himself to crochet at the age of five. When taking a break from shopping, visit downtown restaurants and sample local delicacies.
Anyone who is intrigued by fun restaurant names and likes Cajun and Creole food should check out Buzzard Billy's Flying Carp Café. For wine connoisseurs, there are vineyards all around and tours to take. Or take a trip through the breweries and visit the World's Largest Six Pack – six 54-foot-tall storage tanks at the G. Heileman Brewery, built in 1969. The brewery makes more than beer now – try tea, soda or an energy drink – and marvel at the sign that says the giant six-pack would fill over 7 million 12-ounce cans, "which would provide one person a six pack a day for 3,351 years." It should be noted too that this brewery is the birthplace of LaCroix flavored water.
There's also the Mindoro Cut, the second deepest cut built by hand in the Western Hemisphere. Most people are awed by the sheer scope of it — 86 feet long and 25 feet wide. Created mostly with hand tools and a little dynamite where needed, it was begun in 1907, completed the following year and links a creamery to a railroad station. One hundred years later, it was added to the National Register of Historic Places.
And that's only the beginning of the attractions Doyle can enumerate.
"We aren't bluffing. We have ancient history. The La Crosse Region is nestled in the Driftless Region, a unique part of the world with unparalleled views and ancient, distinct topography. 'Drift' refers to glacial drift: the rock and sediment deposited by a glacier as it moves over an area of land. A small piece of the Upper Mississippi Region was left untouched during the last Ice Age, leaving no glacial erosion or deposits. While surrounding landscapes were flattened by glaciers, the Driftless Region remains with the original, rugged terrain of the Upper Midwest.
"The natural topography reaches into parts of Minnesota, Wisconsin, Iowa and Illinois," she continued. "However, the La Crosse Region is special. It's located where the Mississippi River and Driftless Region collide, beside the Great River Road."
For visitors who like to fish, Doyle added that the Fish La Crosse Lunker League is a program that celebrates anglers fishing in the La Crosse Region and the memorable fish they catch.
The term "lunker" is used by anglers to describe an exceptionally large fish for its type. A two-pound largemouth bass wouldn't seem out of the ordinary, but a bluegill of the same size would definitely be classed a lunker.
Doyle continued, "Anglers are encouraged to participate by virtually submitting their catch online. Lunker League features different goals and milestones to earn your way into the program, earn accreditation and win additional awards. This year-round program promotes a variety of fishing types and includes both free and unlimited entries for residents and visitors alike."
And, Doyle said, "La Crosse has prospects for all types, no matter an angler's preference, experience level or the current season – including opportunities for conventional fishing or fly-fishing, as well as the chance to fish from shore, boat or on ice. The area boasts healthy populations of panfish, walleye, trout, catfish and bass, to name a few." In local waters, an angler can pull in brown trout, rainbow trout, and brook trout – all kinds of good eating.
Doyle said the slogan, "'We're festive all yearlong' is not really our slogan, but something we're proud of. We proudly host over 100 festivals and events in our region, from beer tastings and moon tunes in the park, to holiday lights, symphony performances, Kornfest and more." Don't forget about Friday night fish fries, the La Crosse Community Theatre, golf, birding, Between the Bluffs Beer, the Wine and Cheese Festival, winter skiing and summer kayaking.
Visitors will see trolleys they can hop on and do some more sightseeing. They'll also see the "Castle on the Cass," an award-winning bed-and-breakfast and a famous photo destination. Castle La Crosse has become a landmark, and it is the best-preserved example of late 19th century residential architecture in the region. Or they can explore Third Street, known for having the most bars on a single street in the U.S. It's listed as such in the "Guinness Book of World Records." For the outdoorsy, nature-loving type, there are more than 400 campsites and more than 100 miles of well-maintained bike paths and trails. There are hiking trails, particularly enjoyable during the colors of autumn. "The Bluffs Blog" said well: "No matter your niche, you and your entourage will find a plethora of adventures to explore."
Next Article: Police departments embrace the e-bike