Milton, Georgia showcases employees who make a difference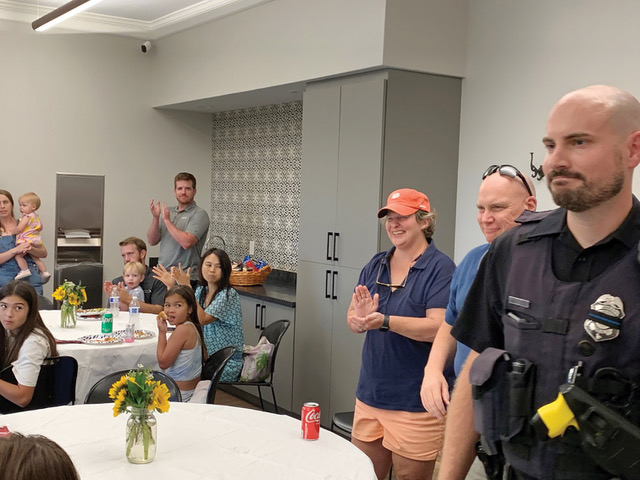 Citizens deserve a government that constantly looks to improve their lives, and when municipal employees have a passion for public service and a commitment to the community, they shouldn't be taken for granted. That is why the city of Milton, Ga., created an employee recognition program to celebrate those who go above and beyond the call of duty.
Core values
          Located about 30 minutes north of Atlanta, Milton was incorporated in 2006 out of the unincorporated northernmost portion of Fulton County. Named for the Revolutionary War Hero John Milton, the city boasts a population that hovers near 40,000. Milton takes pride in its responsibility to protect and improve the quality of life of those it serves, and it strives to be recognized as an exceptional community, meeting its founding's five core values (Service, Teamwork, Leadership, Ownership, and Rural Heritage). These have been infused into every aspect of the public sector.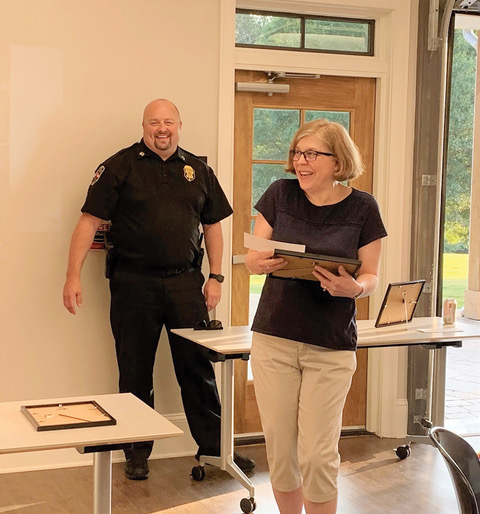 "These values are at the heart of everything we do in Milton," said Communications Director Greg Botelho.
Botelho was part of a small group of people who not only drafted Milton's 2021-2025 Strategic Plan but also outlined the city's new employee recognition program that seeks to highlight the awesome work being done by any number of men and women on behalf of the community.
"The employee recognition program is designed to generate pride in our workforce, (and) let citizens know that we are doing our best to emulate those cored values and that we have taken them to heart," he said.
          Employee recognition programs are gaining traction in several cities and towns across the U.S. Last November, the city of Brownwood recognized 22 employees at its Core Values Awards, which celebrate those who go beyond their typical job duties to exhibit Integrity, Service, Excellence, Respect, Vision and Empathy (I.S.E.R.V.E.). Awards include the Sweet Ride Award, for those who take pride and care of Brownwood vehicles and equipment; the Good Samaritan Award for those who help with a significant need; the Coach Award for training; the High Five Award for raising coworkers' spirits; among other acknowledgments.
"These types of awards are important because it shows how they are making a difference and that their work is not taken for granted," Botelho said. "It fills people with a sense of pride.
Motivated by service
Botelho said a sense of service often motivates those who work for the city and its various departments, and these employees bring with them a high caliber of talent to everything they do. This makes choosing which employees to recognize even more difficult. Milton created a multi-tiered approach to ensure that its awards were distributed deliberately and not reduced to a "participation trophy."
"We have a six-member committee made up of representatives from city hall, the police and fire departments who sift through the nominations and decide who will be honored so it really is a recognition among peers," he said.
          Five awards will be given to represent excellence in one of each of the core values and the winners will be honored and an annual employee picnic in September as well as on Milton's social media sites and in the press. Botelho said that there will also be challenge points, which managers or chiefs can award on the spot for those who accomplish something special, such as passing a road test. Those are accumulative and will be recognized in various ways.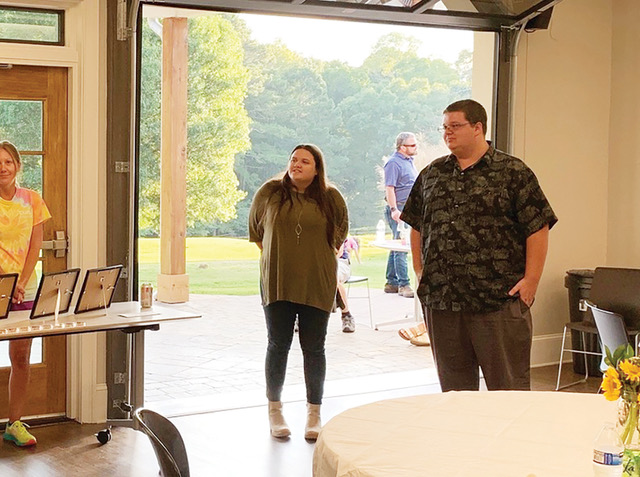 Milton's employee recognition program is still a new one, and no doubt it will evolve. However, Botelho believes it is important to have a program like this because it attracts the kind of employees who will work to build and cultivate the dynamic community that Milton wants to be.
"We are a very young suburb, and we have always done things a little differently," he said. "Since incorporation, we have worked to maintain our culture and reputation, so why would we celebrate those who embody it in everything that they do?"
Sidebar: Milton, GA's Core Values
Teamwork: Milton believes that the whole is greater than the sum of its parts. Inclusive collaboration, courageous engagement, diversity of opinion and purposeful commitment to continuous personal, professional and team growth will lead to outstanding results.
Service: In Milton, every interaction is an opportunity to show off a commitment to find solutions, and city employees delight the people that they serve by going the extra mile to exceed expectations.
Ownership: Milton employees pursue every opportunity with enduring determination, every project with urgency and every challenge with creativity. They also have an unparalleled sense of pride and ownership in all their accomplishments.
Leadership: Milton employees are servant leaders committed to being visible, accessible and engaged. They walk the talk by setting an example for others to follow.
Rural Heritage: Every step taken must protect Milton's Rural Heritage and culture.