Northwest prevents outbreak of avian flu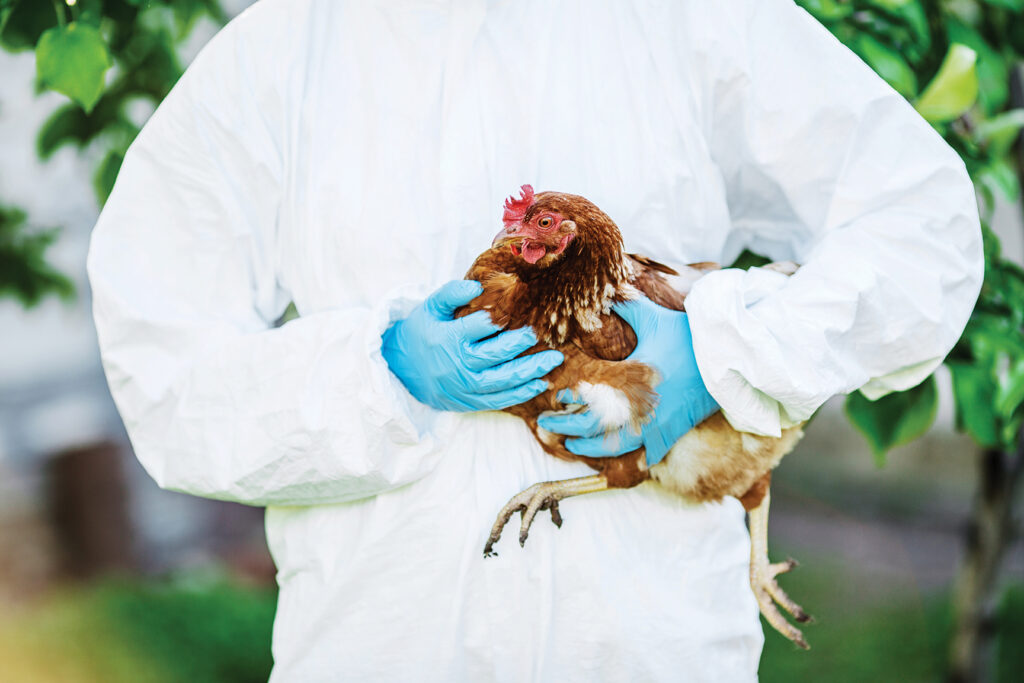 This year, the highly pathogenic avian influenza hit the U.S. again. Some of the first confirmed cases popped up in Northwestern states, although flocks throughout the country were affected. Urban farmers with small flocks felt the effect particularly hard. Common signs of the virus are discharge from the nose and mouth, possibly with spots of blood in it; ruffled feathers; swollen or blue combs, wattles or legs; a tilted head; lack of coordination; tiredness; or sudden death. Avian flu is known to be extremely contagious and spread rapidly among birds and flocks.
Washington
Backyard flocks, including chickens, ducks and mixed poultry, within the state of Washington experienced confirmed cases of the avian flu this year. Kate Cole with Seattle and King County Public Health, one of the affected counties, commented, "Along with our partners at the Washington State Department of Agriculture and the U.S. Department of Agriculture, we worked to track new cases of avian influenza and share information with the public about how to identify, report and prevent spread of the disease. Avian influenza viruses can come in many variations, and some of these are better at spreading among birds."
This year's avian flu strain, named H5N1, is the same one seen in Europe, Africa and Asia. It has been devastating among wild birds, and cases among them had led to more frequent outbreaks among commercial and backyard poultry farms.
To prevent the spread of the avian flu, Cole suggested that it's very important for breeders to follow biosecurity recommendations to protect poultry from avian influenza.
"This is the best way to protect both our birds and people. Fortunately, this strain does not infect people easily. Many agencies across the state and the U.S. plan how to respond in case a strain of avian influenza becomes effective at infecting people."
The county's public health blog recommends residents not approach or touch wild birds that appear to be infected. If there are any unusual deaths in a flock or one sees a bird that may diseased, they are asked to report it to the Washington Department of Fish and Wildlife or the Washington State Department of Agriculture's Avian Health program.
Once a sick or dead bird is reported, a veterinarian reviews the case and contacts the individual for more information to determine how likely it is a flock is infected. If the flock seems at high risk for having the avian flu, it will be tested at no charge. If the flock does test positive for the avian flu, the entire flock is euthanized.
The county publishes a blog recommending the washing hands before and after caring for a flock and keeping any shoes or clothing worn around the birds stored outside the home. When handling live birds, carcasses or feeders, hands should be washed before and after contact. All surfaces and equipment should also be thoroughly washed. Any poultry found sick or dead should not be harvested, residents are told.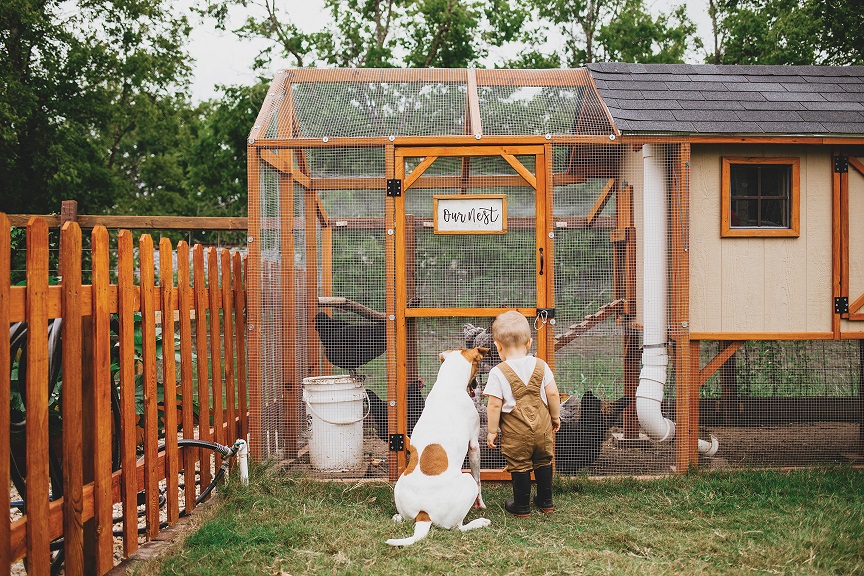 In order to protect a flock, the county confirms the importance of preventing contact between the flock and wild birds and separate domestic water birds such as ducks. Poultry should be kept in outdoor pens with a roof or overhead netting whenever possible and kept away from other animals. Poultry should be kept at home and not taken to fairs or exhibitions until 30 days or more have passed since the last confirmed case in the county.
Furthermore, county experts suggest farm tools and equipment not be shared between farms. Eggs from backyard flocks should not be shared or sold. While eating cooked eggs does not pose a risk, moving eggs can aid in spreading the virus.
Oregon
Ashlee Sabiers, Oregon's Chintimini Wildlife Center wildlife rehabilitation director, said her primary concern with this year's avian flu is the urban and commercial flocks, since they are the most susceptible to infection. Outbreaks within the state are monitored by the Oregon Department of Fish and Wildlife and reported online through press releases.
Sabiers confirmed, "HPAI typically presents with neurologic symptoms such as abnormal head positioning, head twitching, head bobbing, lethargy and weakness. Death normally occurs rapidly, within three to five days of exposure. If an urban farmer has sudden or mass deaths, that may be the first sign they notice. Any sickness or odd behavior should be reported to their veterinarian and the U.S. Department of Agriculture so further evaluation can be done."
When considering potential causes for the outbreak, Sabiers noted that while the cause of the outbreak remains unknown, it is believed it may partially be weather dependent.
"The virus does not do well in hot and dry climates," she explained. "But with our long, rainy and cold spring, we think it was easier for the virus to make it into the state. There was an HPAI outbreak in Oregon about five to seven years ago, so we are not surprised to see it again."
The wildlife center is using footbaths at every entrance as a solution-containing intervention, which is a known cleaning agent that kills the virus.
"We also require that volunteers, interns and staff don't wear the same shoes and clothing that they may have used or come in contact with wild birds or their flocks and pets at home. We have suspended tours and encounters currently, but are planning to reopen soon. We are also not accepting meat donations such as chicken and turkey on the off chance that it may be contaminated."
She continued, "With the implementation of footbaths, changing the cleaning products we use and creating quarantine areas, we are hopeful we will be able to not only contain any future outbreaks but help prevent the spread to the greater wildlife population in Oregon and the surrounding states."
Urban farmers are urged to keep a close eye on their flock. "Staying vigilant and monitoring flocks is incredibly important because, if there is one suspected HPAI case in the flock, measures can be taken to isolate that particular bird in order to restrict the spread to the rest of the flock," Sabiers said.
"It is important for the county and the community to remain vigilant during this time and report any mass die offs or unusual behavior of wild animals to the ODFW disease reporting hotline so that they can manage the next steps and help keep the public informed," she advised. One of the most important ways to preventing the spread of the avian flu is for the city, county and state, urban farmers, commercial farmers and wildlife farmers to work together to properly monitor and report any birds that may have been exposed to the flu.