What's in a name: Peru and Mexico, Indiana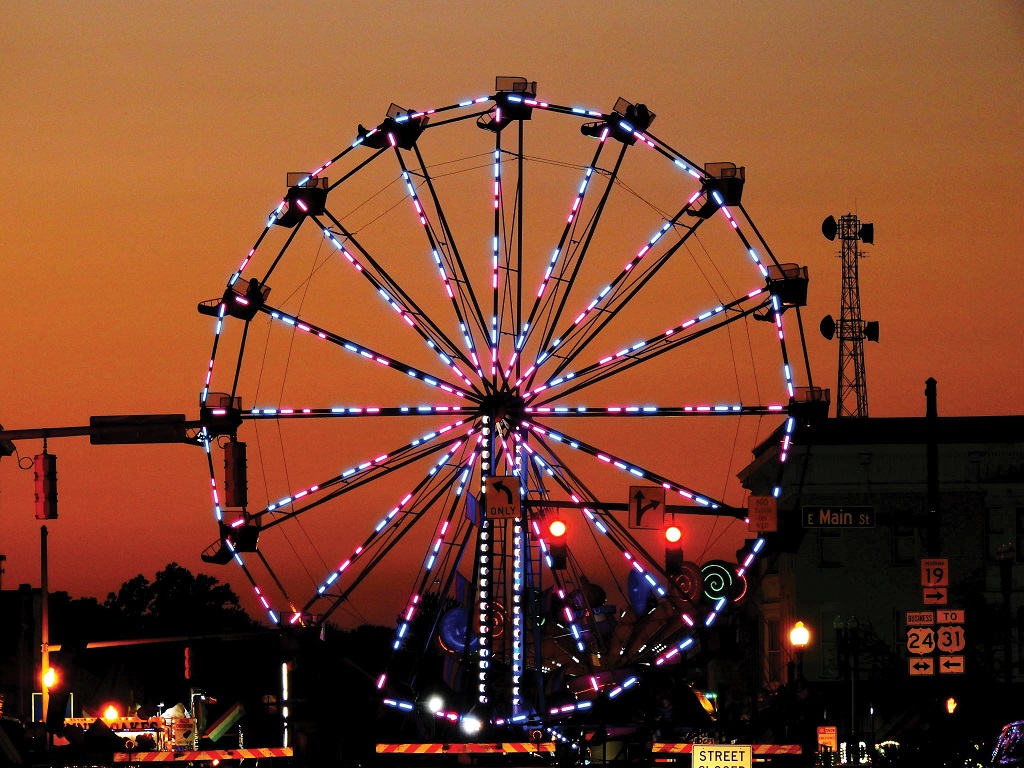 Many municipalities in the United States are named after foreign cities. Paris, Texas; Copenhagen, N.Y.; Budapest, Ga.; and Athens, Ohio, are notable examples.
Fewer towns and cities are named after countries, and Indiana is replete with such names: Brazil, Holland, Ireland, Morocco, Scotland, and two Miami County towns barely 10 minutes down the road from each other: Peru and Mexico.
PERU
Peru, likely named after the South American nation but still pronounced "PEE-roo" by the city's elder denizens, is the county seat of Miami County.
In 1827, Joseph Holman purchased land near the confluence of the Mississinewa and Wabash rivers from Jean Baptiste Drouet de Richardville, chief of the Miami Indians. The sale was approved the following year by President John Quincy Adams.
In 1829, William N. Hood bought 210 acres from Holman, and five years later, in 1834, he founded the city of Peru, the name which quietly nudged the area's original moniker of Miamisport from the record books.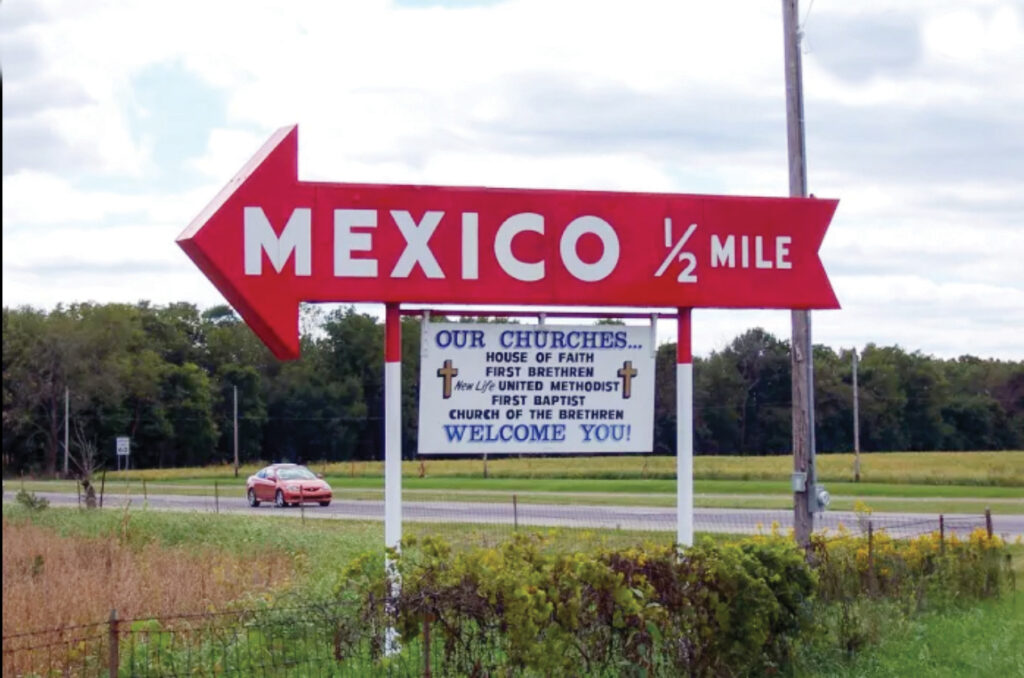 The city was largely destroyed by a flood in 1913, the two rivers overflowing and creating a devastating volume of water that rushed through Peru streets at 20 mph. Casualties included many of the city's 15,000 inhabitants, circus animals and some of the 100 factories in operation at the time. Damage estimates totaled close to $85 million in today's dollars.
The city bounced back and has experienced several episodes of adventure during its history:
In 1933, John Dillinger and his gang robbed the city's police armory and acquired several firearms and half a dozen bulletproof vests.
In 1972, local farmer Lowell Elliott discovered a 45-pound sealed canvas mailbag in his soybean field. The bag contained more than half a million dollars ransom involved in a D. B. Cooper copycat airline hijacking.
Another farmer, Ronald Miller, reported discovering a Spitfire submachine gun in his cornfield after he hit it with a tractor blade.
Peru once served as winter headquarters for several famous circuses, including Ringling Brothers and Buffalo Bill's Wild West Show, and now stages its own amateur circus every year during the third week in July. The weeklong annual celebration will take place July 16-23 this year.
Attractions include the Grissom Air Museum at the former airbase, International Circus Hall of Fame, Circus City Festival Museum and Cole Porter Birthplace and Museum.
Circus clown Emmett Kelly and vaudeville comedian Ole Olsen hail from Peru.
MEXICO
Mexico is a census-designated place with a population of fewer than 1,000 residents. Platted in 1834, its name was a probable commemorative gesture to the Mexican War of Independence (1810-1821).
The community was established along an Indian trail bordering the Eel River. The trail would become the first road in Miami County and the nearby River House Inn would provide the only stopping point between Indianapolis and Michigan City, Ind.
During Mexico's first year, the county's first sawmill opened nearby. Two years late a corn mill was added to the enterprise. The post office has been in operation since it first opened in 1837.