First responders embrace autism safety initiative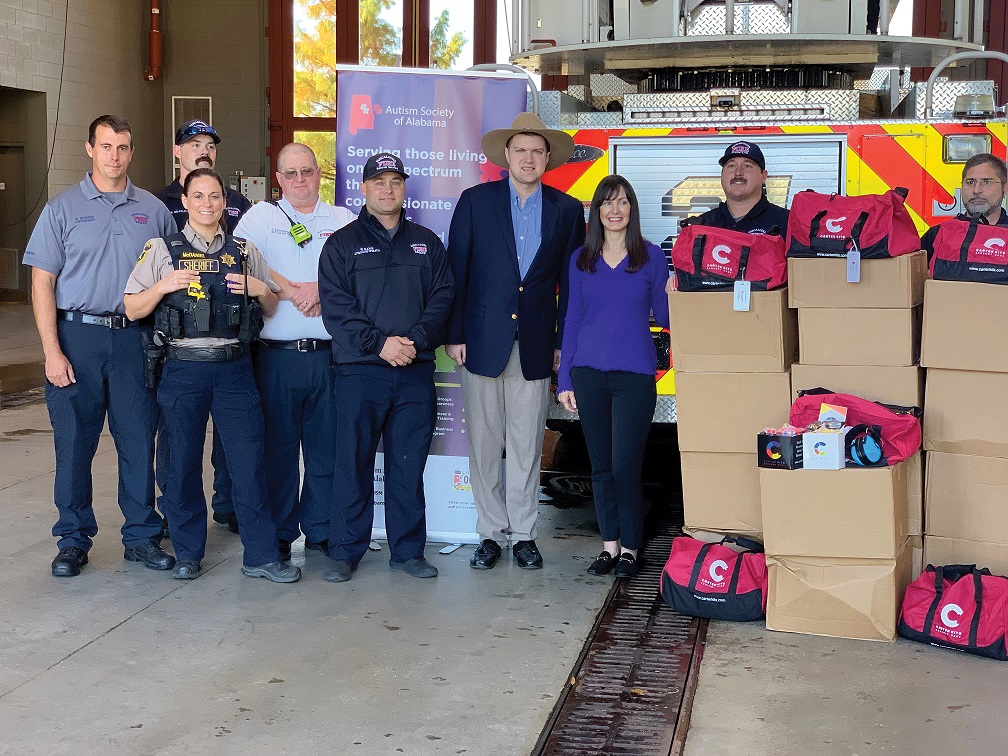 Imagine being trapped inside a bottle of thick, wavy glass. Everything you see and hear is distorted. Sights, sounds and sensations are magnified. No one outside the bottle understands you. This is how I describe autism.
Now imagine being trapped inside that bottle while sirens scream, red and blue lights flash, and people twice your size rush toward you, waving their arms, dragging snakes, and yelling. Some have weapons. Others look like monsters with no faces.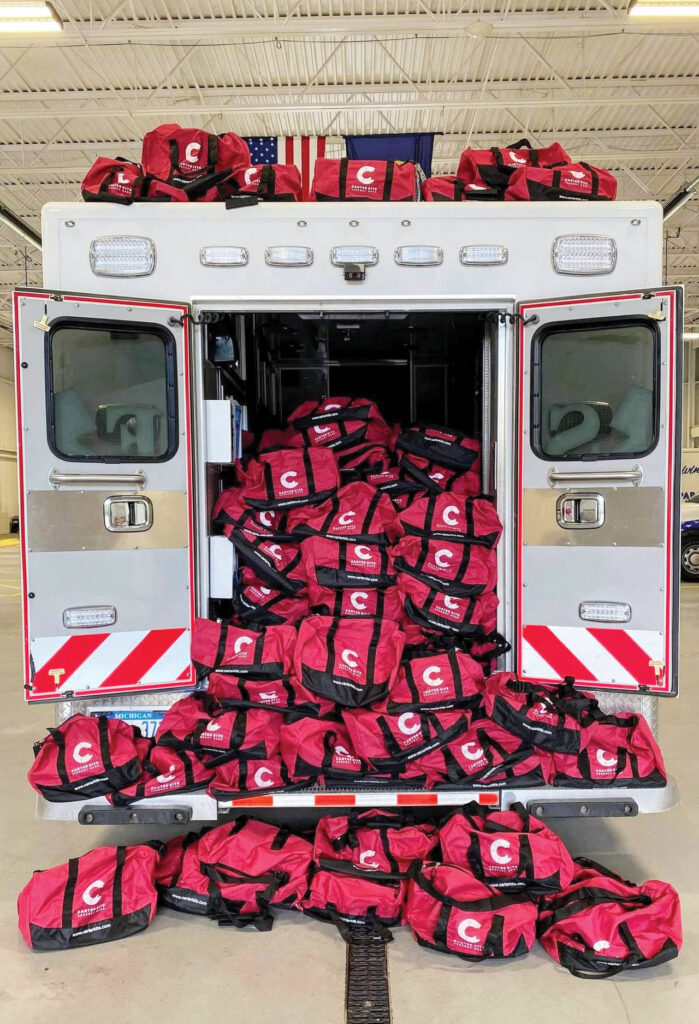 Children react to the emotions around them. Autism spectrum disorder makes it difficult for children to interpret emotions, which can lead to inappropriate responses, including a kicking, screaming meltdown at the worst possible time.
Many first responders — firefighters, paramedics and police officers — have little to no training in how to recognize or deal with people on the spectrum. Nor do they have tools available to help.
Jeff Rankin of the Jourdanton Volunteer Fire Department in Texas said the only training he received was a module on special needs during his EMT certification class. As a firefighter, he received no training on special needs at all.
"I don't know of any local training geared toward the treatment of special needs in traumatic situations. We don't have any tools, but I do try to talk and explain everything to them if the situation allows, as I have found it usually helps deescalate the situation, making it more manageable for them. We have a few families currently within our department with special needs children, and we incorporate them into activities at the station, and they know we are all family."
Justin Severs, a Saginaw, Mich., police detective, learned his son, Carter, was on the spectrum. In true "guns versus hoses" fashion, he texted Brandon Hausbeck, a firefighter, and another friend, Andrew Keller, an area realtor, the message: "Why don't you take time off from the Xbox and create a tool to help?"
So they did, and Carter Kits was born. Dr. Ellen Preen, a clinical neuropsychologist and ASD mom, worked with the men to develop a kit filled with tools to help first responders communicate with ASD children.
Ryan Dennett, education supervisor of Livingstone EMS in Michigan, raves about Carter Kits. "I've heard nothing but amazing feedback from our providers. We used a state grant last year to purchase the kits and put them on our ambulances. The training consisted first of exposure. I set some kits up for the responders to see and play with. I would pop in and catch crews to review what they were and when to use them. Following this, I scheduled a virtual training session with the state of Michigan and one owner of Carter Kits. This allowed our employees to ask questions and learn more about ASD. Following the virtual training, I was able to get Brandon from Carter Kits to come do a video with one of our paramedics, Jack. The video was a way for us to get new employees an understanding of Carter Kits and how to use the tool on the ambulance."
Dennett said that a week after they put the kits on their ambulances, he received a phone call from one of his paramedics. She shared the details of a tough call she had with a teenage patient. She pulled out the weighted blanket from the kit, hoping it would at least help the patient relax. Within a couple of minutes, the patient had calmed down, patient vitals had improved and the patient was openly communicating with the paramedic.
The Autism Society of Alabama is taking things a step further. Its goal is to provide every county in Alabama with at least two Carter Kits.
The society's program allows first responders to obtain the sensory bags at no cost to the department through an Autism Society of Alabama grant. It also promotes the bags through its website, social media and newsletters. The program, in its second year, is overseen by Chenique Jeffress, the community outreach coordinator.
In Texas, Jourdanton Volunteer Fire Department has a few families currently within its department with special needs children. The department strives to incorporate them into activities at the station, cementing them as part of the family. (Photo provided by Jeff Rankin/Jourdanton VFD)

Carter Kits feature items that can help calm individuals with ASD in stressful situations. Included items include toys, noise-canceling earmuffs, sunglasses and more. (Photo provided by Carter Kits)
"As a nonprofit, providing these bags is part of our safety initiative," shared Mary Bynum, director of special initiatives of the Autism Society of Alabama. "Public safety agencies should check in their respective states to see what types of grants or funding may be available to provide these sensory bags, or they may want to get local businesses to sponsor the bags. These bags are so important in emergency situations. It's a small effort, which has the potential to have positive results. Families appreciate any effort in providing a safer environment for their loved ones affected by autism."
She continued by saying, "This program means a lot to me personally. I have a young child on the autism spectrum, and a couple of years ago, we were in a car accident. When the first responders got to the car to check on us, she was so hysterical from the sensory overload (sirens, multiple people, etc.) that the first responders weren't able to tell if she was hurt. If they had a sensory kit with them, they would have been able to help get her comfortable and then perform their check." Sam, a young man in Alabama on the spectrum, did a sensory bag drive for his 30th birthday. The Autism Society of Alabama helped spread the word and worked with the company to get the kits. His goal was to fundraise enough to order 30 kits for the city of Tuscaloosa. With his fundraising and a donation of kits from the Autism Society of Alabama, he presented the city of Tuscaloosa with 36 kits. It was a great experience for the whole city and really brought attention to this need for first responders.