VMAC combats supply chain challenges with UNDERHOOD compressors for trucks and vans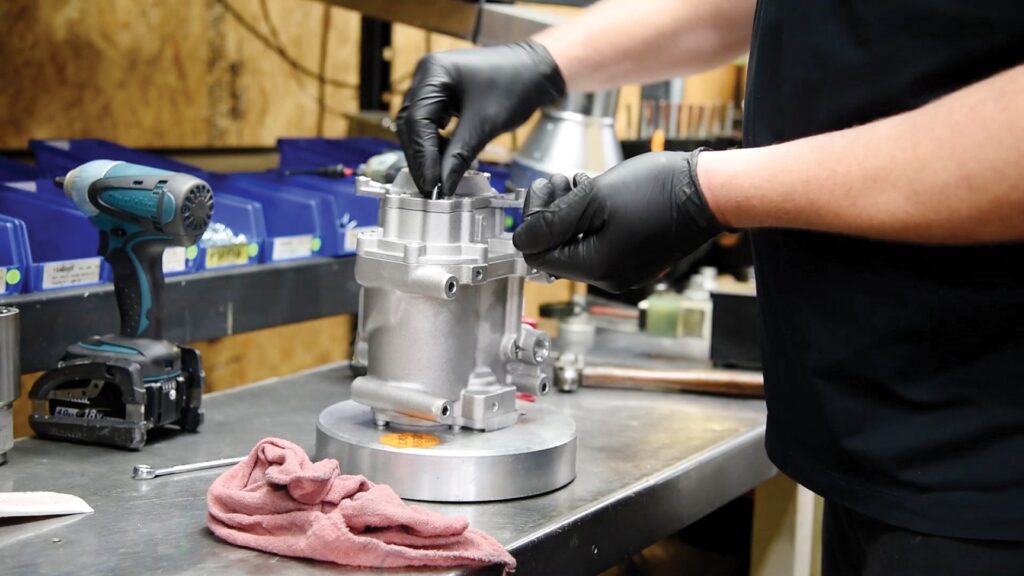 Are you frustrated with long lead times for air compressors? VMAC has the solution: UNDERHOOD air compressors are ready to ship within 10 days.
UNDERHOOD™ air compressors are engine belt-driven, using a vehicle's existing engine as a power source. An engineered mounting bracket positions the air compressor while a serpentine belt intertwines through a series of added idler pulleys, the vehicle's crankshaft pulley and the compressor clutch. This allows the compressor to draw power from the vehicle's engine.
Although simple in concept, UNDERHOOD air compressors are incredibly challenging to engineer due to limited space within the engine compartment. UNDERHOOD systems must be designed around the existing components, utilizing whatever space is left over after the OEMs meet their own needs.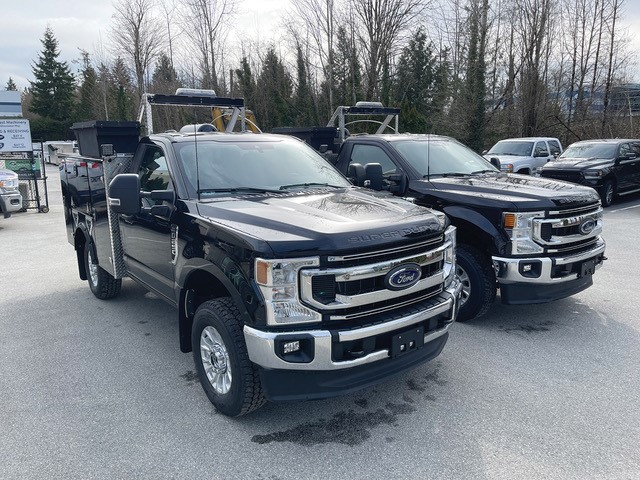 As a result, UNDERHOOD systems don't allow for a generic and one-size-fits-all approach like some vehicle integrated air compressors on the market today. Each UNDERHOOD is meticulously engineered alongside the OEMs for a specific vehicle make and model, ensuring it fits perfectly and works optimally.
"It's a wonderful puzzle," said Stuart Coker, director of operations at VMAC. "You have all these existing OEM components that need to stay where they are, occupying most of the available engine space. Then you have to take this air compressor and figure out how to make it fit, connect to the crankshaft and keep it secured for the lifespan of the truck."
Despite 25 years of opportunity and strong demand from fleets, including municipality and utilities customers, resulting in over 24,000 systems sold, only VMAC has been able to develop an industrial air compressor that fits within the engine compartment.
"We can create these systems and constantly adapt to model year changes because we manufacture the entire UNDERHOOD system in-house," said Coker. "We control the entire process at our facility, which starts with molds in the foundry, continues through every step of machining and assembly, and only ends when we load the system onto a delivery truck."
VMAC's ability to manufacture rotors, brackets and other air compressor components in-house has been a significant advantage over competitors. While many manufacturers operate as assembly factories, essentially piecing together components built by other companies in countries such as China, VMAC is self-reliant.
"If we need a component in an exact size and shape, we can make it. We can test our ideas using 3D printing, and then we can machine the parts when we know those ideas will work," said Coker.
An additional advantage of in-house manufacturing has become apparent in recent months as supply chain issues have posed significant challenges for air compressor manufacturers. While lead times on small combustion engines extend for months, UNDERHOOD systems continue to ship in under two weeks.
"Whenever a company relies on a supplier, it's a potential vulnerability, especially when resources are limited, and we aren't the only company that needs them. We rely on proven supplier relationships for several product lines, including our above deck air compressors. These suppliers have done amazing work despite the recent global challenges," said Coker.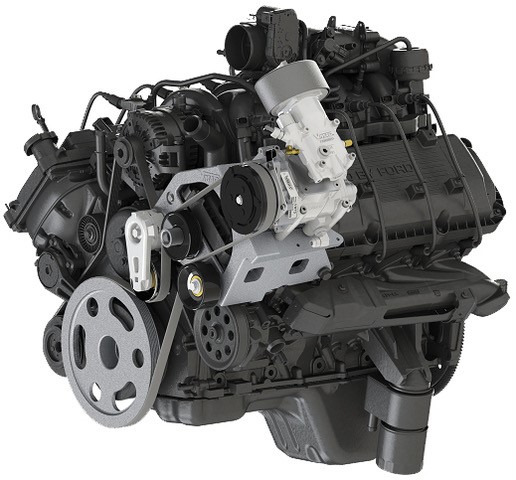 "However, the UNDERHOOD product line only relies on the hardworking teams and machinery at VMAC, which is why we can ship UNDERHOOD air compressors in 10 working days. These short lead times are significant for anyone who needs a compact yet powerful air compressor soon."
UNDERHOOD air compressors operate at 100% duty cycle and are currently available in models that deliver up to 40, 70 and 140 CFM. They are ideal for customers who need to save space, reduce truck GVW and minimize maintenance without compromising air power. Learn more at www.vmacair.com/underhood.
About VMAC: The Leader In Compressed Air Innovation®
VMAC has earned a reputation for manufacturing innovative mobile air compressors and multi-power systems with extraordinary build quality, durability and reliability. Fleet managers and operators in the United States, Canada and around the world rely on VMAC systems to work in the most challenging applications, climates and environments.
VMAC's growing team consists of over 160 dedicated people who constantly push the boundaries in pursuit of excellence. VMAC'S world-class team designs, engineers, manufactures and assembles each air compressor system in a 40,000-square-foot facility in British Columbia, Canada. VMAC can build custom systems and solutions for customers and partners and bring these products to market much faster, helping them find solutions to whatever challenges they're trying to overcome.
"With supply chain issues from many vendors, we're continually impressed with the steady and accurate lead times that VMAC can offer on the UNDERHOOD kits," said Rob Beukema, vice president of Work Truck West. "It's been crucial for us to completing our packages so our customers can go to work with their new work trucks!"
In addition to UNDERHOOD air compressors, VMAC's product line also includes direct-transmission PTO driven air compressors, multi-function power systems, and above-deck gas, diesel and hydraulic driven air compressors, as well as OEM custom air compressor solutions. VMAC's mobile air compressors allow customers to reduce weight on their vehicles, fit more tools and equipment on their trucks and eliminate idling on the jobsite. Reduced downtime and frustration, decreased departmental costs and increased productivity are all benefits of VMAC air compressors, helping customers work more safely and profitably. 
Let's work together—contact VMAC today:
sales@vmacair.com
1-888-514-6656
www.vmacair.com