Broomfield, Colo., brings innovative team approach to snow removal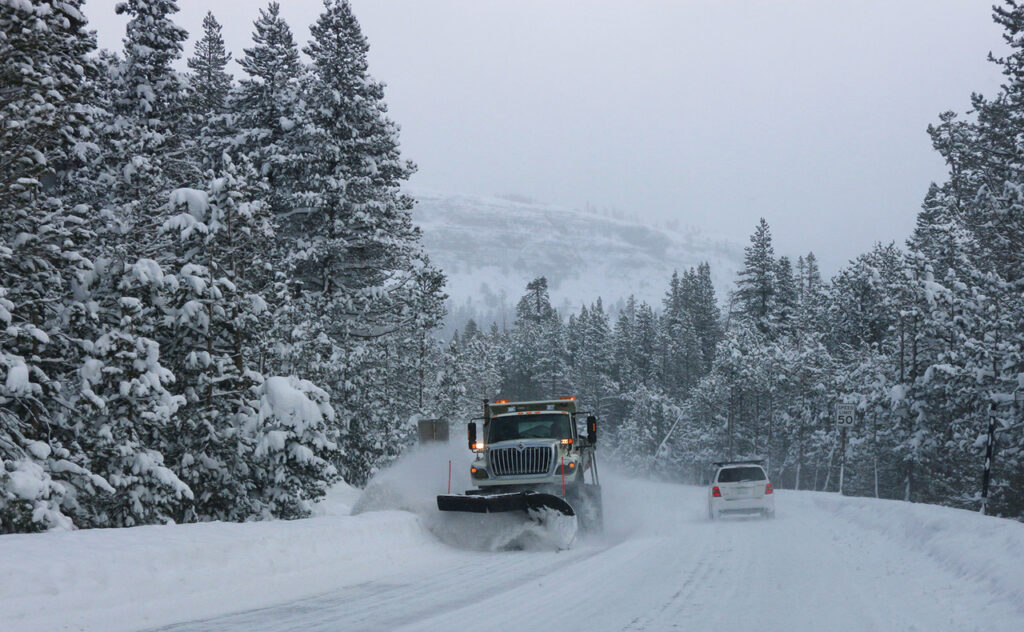 A Colorado community's innovative team approach to snow response could offer an idea for other communities seeking to improve efficiency while recruiting and retaining employees in a tight labor market.
The combined city and county government of Broomfield, Colo., provides snow and ice management on 280 miles of roads. About three years ago, however, both a community survey and city-county employee survey pointed out areas for improvement, said Kimberly Dall, director of public works for the community of about 75,000 people north of Denver.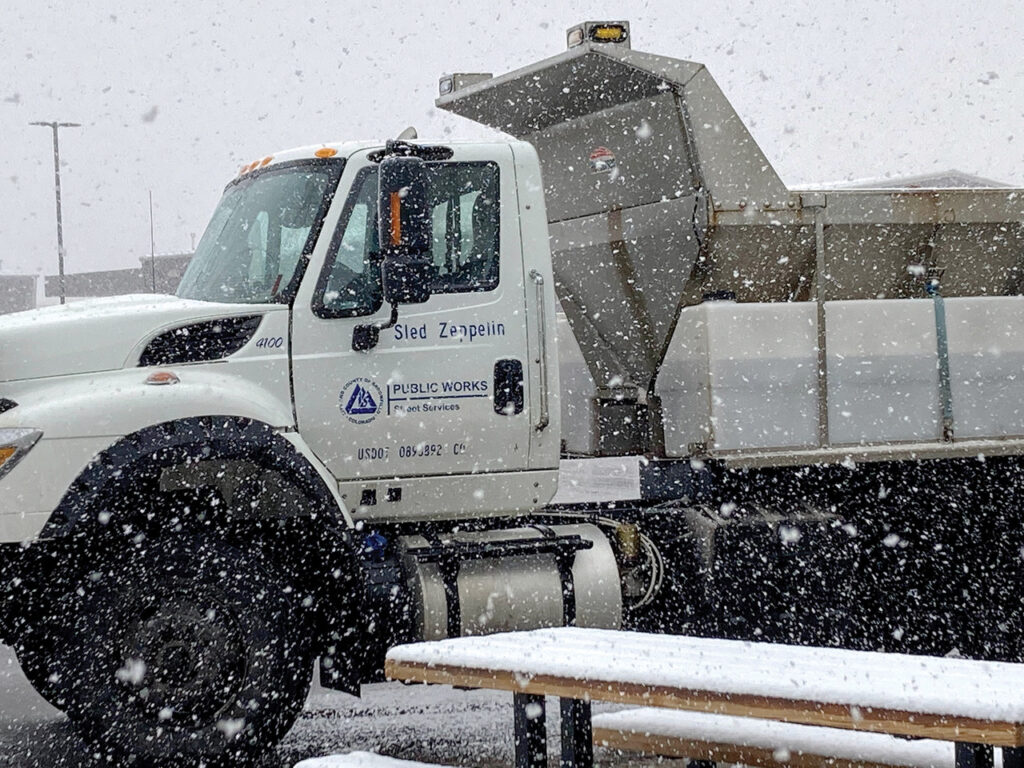 "The community ranked the state higher in their snow-response operations than they ranked us," Dall explained. "And then, on the employee survey, several of the drivers who had been part of the program just expressed that they were a little less than happy with it."
Broomfield government officials decided to develop a new snow response strategy by using an Innovation Ecosystem approach, Dall said.
The community, which receives about 58 inches of snow per year, uses 28 truck drivers for 14 snow routes, with two drivers assigned to each route so they can split the work shifts, Dall said. The community pulls the drivers from its utilities, streets and parks departments.
Previously, Broomfield divided snow-and-ice road response workers into two teams for each snow season, Dall said. One team would start snow plowing during the first snowstorm and then switch with the other team after 12 hours. The team working at the end of one snowstorm would sit out the first shift of the next snowstorm.
"So you never would know really when you were starting," Dall said. The timing of snowstorms can be unpredictable. It could create situations, she said, where drivers would have to work a 12-hour snow shift after nearly working a full regular day of work.
Drivers were stressed and felt they lacked control of their work schedules, Dall said. They missed a lot of holidays, birthdays and other family events.
"We wanted to create consistency, in whatever method we could," she said, "to help that predictability so they could at least plan their events around it as the snow event occurred."
Broomfield officials started the innovation process with two main goals: rank higher than the state on snow response in the community survey and improve employee morale on the snow-fighting team.
Officials also wanted to act quickly, Dall said. They started meetings in August 2019 and put their plan in place by Oct. 1.
They began by gathering a matrix group of 12 key snow-fighting personnel, most of whom weren't managers. "We looked at who had driven in the past and who were our current drivers, who we thought would provide input and really be honest," she explained.
The matrix group first met to get to know one another better and to build trust.
"It was interesting because we had people who had been working side-by-side for 15 years but never knew that he was interested in a certain thing, or they were just learning new things about each other even though they had spent so many years working together," she said. "They just didn't have an opportunity to connect at that level."
Officials then introduced the concepts of "constructive dissonance" and "creative abrasion," which encourage people to bring up unpopular topics and to conduct sometimes-heated conversations about the topics as they work toward solutions, Dall said. Officials wanted group members to identify problems no one tells management about, but all the drivers know about "to make those issues visible so we can solve those problems," she added.
The group then held three meetings. The first got all issues and concerns on the table. The second discussed possible solutions to problems. Meanwhile, the third gathering dealt with how to implement recommended changes.
One outcome: Broomfield now calls its snow response team "snowfighters," Dall said. "That was making sure they identified as a team. … Creating that unity, it really helped them feel more ownership over the program because the solutions that we came up with were really driven by them."
Changes include snowplow drivers going on monthly a.m. or p.m. shifts so they know their snow-response schedule during winter months, Dall said. They never work more than 12 hours on a snow shift and always have 12 hours off before they start a snow shift. Broomfield uses emergency coverage leave to ensure workers always get paid for at least eight hours of work on a snow shift, even if the storm lets up before their shift ends.
"The changes that we made helped our operators be better prepared so they are thinking more clearly on the roadways," Dall said. "They are needing less time to rest because they don't have that 19-hour shift. We're more efficient in our operations because of the stability and predictability. The morale has gone up, which I really think helps, too, so people are more willing to — not necessarily go above and beyond — but just be hyper-aware. 'Oh, it looks like this spot  got missed. Let's do a really quick touch on that to make sure it gets touched,' rather than, 'Nah, that's not my route.'"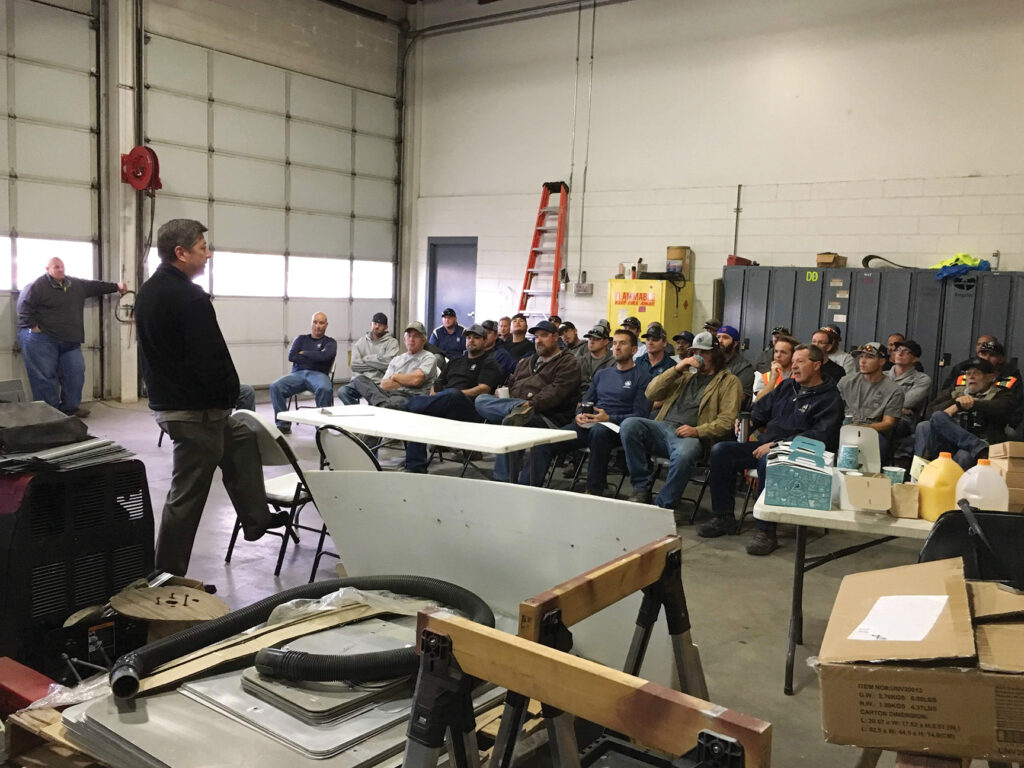 With a more predictable schedule, snowplow drivers now can schedule family events and commitments, such as medical and dental appointments.
"It's nice knowing when your shift is all the time so you can better plan your life around if there's gonna be a snow event," Alex Ingalls, the Broomfield pavement manager and a member of the snow-fighting team, said by email. "You're working from this time to this time rather than you look when you're going to work and then you have to figure out what you're gonna do long term for a personal life."
Managers also benefit, Dall said, because front-line workers now figure out their own solutions to problems.
Community residents have noticed the results spurred by the changes. "On the last community survey," Dall said, "we actually did meet our goal of ranking higher than the state in our snow response."
With any topic you want your innovation team to resolve, forming a matrix group of everyday leaders and creating a safe environment for heated conversations will make problems visible and get you where you want to go.
"I think even more so now, work-life balance is key in retaining our employees," she added. "The more that we can do to help them maintain that, the more longevity we can have them stay with our organization." 
Innovation tips
Based on Broomfield, Colo.'s, experience, Public Works Director Kimberly Dall has this advice for other communities:
Introduce the concepts of constructive dissonance and creative abrasion.
Set short-term, measurable goals.
Establish trust with internal leaders.
Don't select only managers for your innovation team. People actually doing the work may provide more accurate information. Involving everyday leaders also increases their ownership of the program and allows management to focus on implementing solutions the group recommends.