Ann Arbor strives to use 100% renewable energy by 2030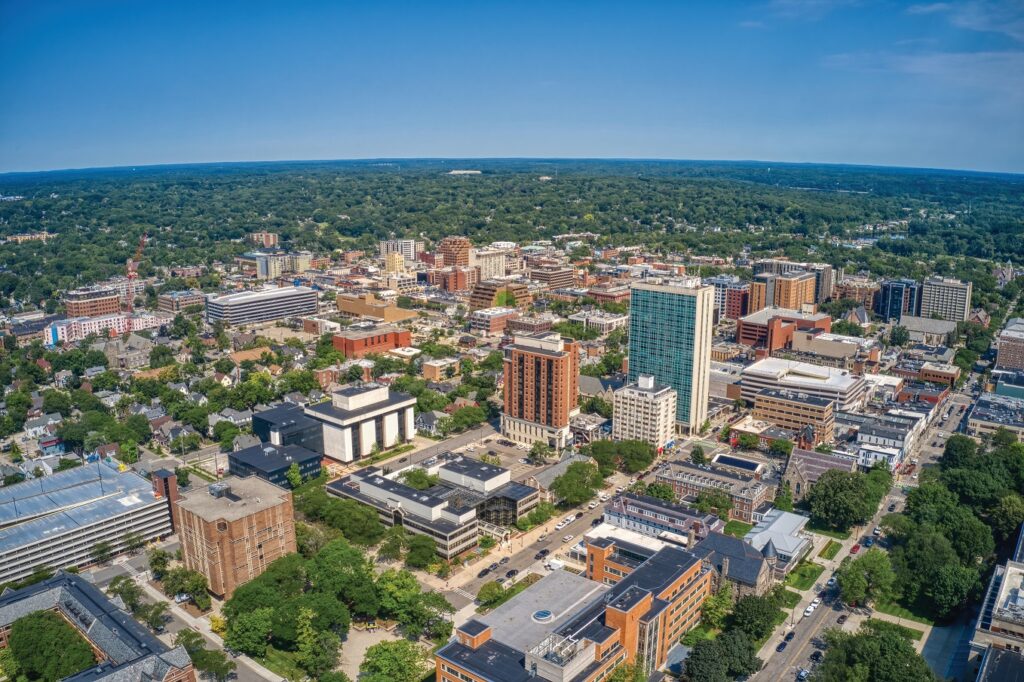 There are many ways to take better care of the environment, and Ann Arbor, Mich., is full steam ahead with its plans to do so.
Missy Stults, city sustainability manager, explained in great detail just what these plans involved, both now and for the future. "As part of the city's larger climate and sustainability work, the city has a goal of powering the electrical grid with 100% renewable energy by 2030. This includes powering all city facilities with renewable energy. Given this, city staff began working on a request for proposal to install solar systems at city sites before the COVID-19 pandemic. The project was put on hold for a while, due to the pandemic, but we were able to re-jump it in early 2021. We did this by releasing a request for proposals to install solar energy systems on 19 city facilities that all had viable solar potential (per staff analysis) and make each site battery ready."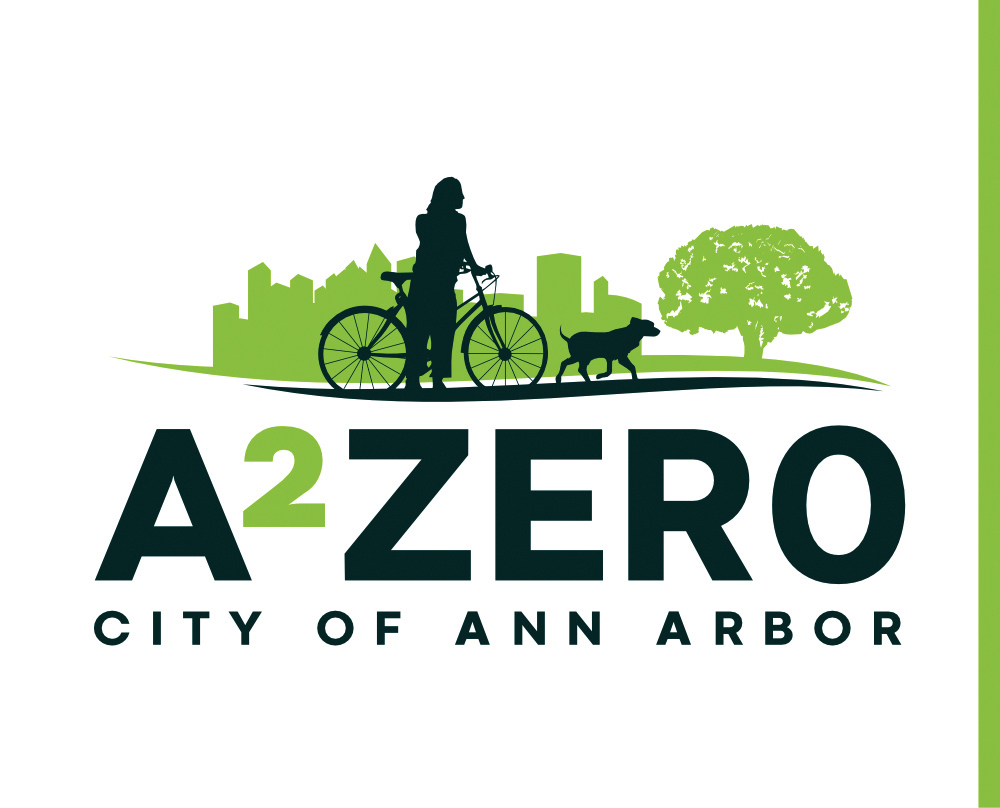 Stults added, "In mid-2021, we selected our winning bidders, and began working on designs for each of the sites. We shared our designs with members of the public through presentations at the Parks Advisory Commission as well as the Energy Commission. We also included public outreach and engagement related to the American Rescue Plan Act and associated funding. In terms of the impetus, the motivator really is the fact that the city has that overarching goal of achieving a just transition to community-wide carbon neutrality by the year 2030, and we believe it is the responsibility of the local government to lead wherever and whenever possible."
As to how location were selected, Stults said, "Staff ran an analysis of the solar potential at each city facility and cross-referenced that with the ability of each sites' roof to handle additional load. We identified a total of 19 sites for consideration, and that is what we included in our RFP. In the end, we are moving forward with a recommendation to install solar on 12 park sites, the water treatment facility, the water recovery facility, the municipal airport and city hall, as well as Steere Farm (a water pumping station) and Wheeler Service Center, which is our public works facility. These sites are all municipally owned and operated, not university sites. In terms of expansion, we do have a plan to continue deploying renewable energy, along with energy efficiency and electrification improvements at all city facilities as well as quasi-city facilities, including things like our housing sites."
Furthermore, Stults said, "We are currently working on a proposal to support the Ann Arbor Housing Commission, with deploying solar at numerous sites, and working with the fire chief to design the first net zero energy fire station in Michigan. And, of course, we work with the public to help businesses and residents adopt solar by offering the Ann Arbor Solarize Program."
Originally, part of the plan was to be floating solar elements, or floating photovoltaics. These refer to any solar array attached to a buoyant structure floating on top of a water body. It's easy to see why this would be considered in the Great Lake state of Michigan.
However, Stults explained, "We have decided not to pursue the floating solar element of the project at this time, simply due to the costs for this kind of installation. We hope to secure some additional funding in the future, which would make this project possible."
Another popular form of alternative power — wind turbines — will not work in Ann Arbor.
Stults said, "A previous analysis found that Ann Arbor does not have sufficient sustained wind to deploy the turbines; as such, those are not in play for local installation. We are interested in district level geothermal, and looking for grant possibilities to deploy some pilots of this technology in our community."
Geothermal energy refers to heat that lies beneath the Earth's crust. It is carbon-free, and there's enough of it to run all of civilization indefinitely, if it could be cost-effective to access it. The climate crisis seems to indicate that every new effort to access energy will be forthcoming as soon as possible.
As always, with any extensive project, all costs must be considered and gathered.
Stults said, "The project received $4.5 million from the city's allotment of the American Rescue Plan Act funding, and approximately $1,000,000 in additional funding will come directly from the Ann Arbor Office of Sustainability and Innovations budget. The remainder of the project costs will be financed through a Power Provision Agreement (PPA). Because we are using a PPA, maintenance will be undertaken by the PPA provider."
Another big consideration is the reaction of the public, and Stults stated, "In general, we've had strong public support for this project, and for other efforts, the city has been undertaking to increase the amount of renewable energy deployed in the community."
Row upon row of installed panels bring the city ever closer to the ultimate goal of 2030. (Photo provided by A2Zero)

The solar array at Veterans Memorial Park will be used to heat the pool while providing energy for other things, too. This program is so well underway, and the future is as bright as can be to meet that ultimate goal. (Photo provided by A2Zero)
This is not the kind of project where the public can pitch in and help; however, Stults said, "They will be invited to ribbon cuttings to help celebrate the installations. Moreover, we are looking to deploy some educational dashboards, so that residents can see, in real time, how much renewable energy we are generating locally. We hope this information gets integrated into school curriculum, community conversations and more."
Certainly, it's safe to presume that Ann Arbor is committed to such things as recycling, moving toward electric vehicles for city use, as many governments in other cities are doing, and consciously working toward reducing carbon footprints as much as possible. A project of this size would make people more mindful in general of the ways they can be more "green."
Stults couldn't emphasize this enough: "100%. We have an aggressive, audacious and absolutely essential goal of being carbon neutral, community-wide, by 2030. That means we have to do everything — transition our fleet to electric and support residents and businesses with this transition, creating more walking and biking infrastructure, electrifying our buildings, deploying renewables and enhancing the amount of energy efficiency work we are doing. We need to scale up recycling and composting as we work toward a truly circular economy. We must invest in neighborhood resilience, and invest in our natural systems, including planting more trees and creating more green space. We need to make our rental units green, and so much more–there is so much to do."
She offered two sites for further education to anyone who's interested in getting involved, whether in Ann Arbor or in your town. To learn about all the activities being undertaken, go to www.a2gov.org/sustainability. And, Stults added, "You can find our carbon neutrality plan, known as A2ZERO, at www.a2zero.org." Cities of any size can inspect the way things have always been and determine what changes they could implement to make better use of certain limited resources and move toward newer carbon-free possibilities.