Palo Alto works to unroll ambulance subscription for community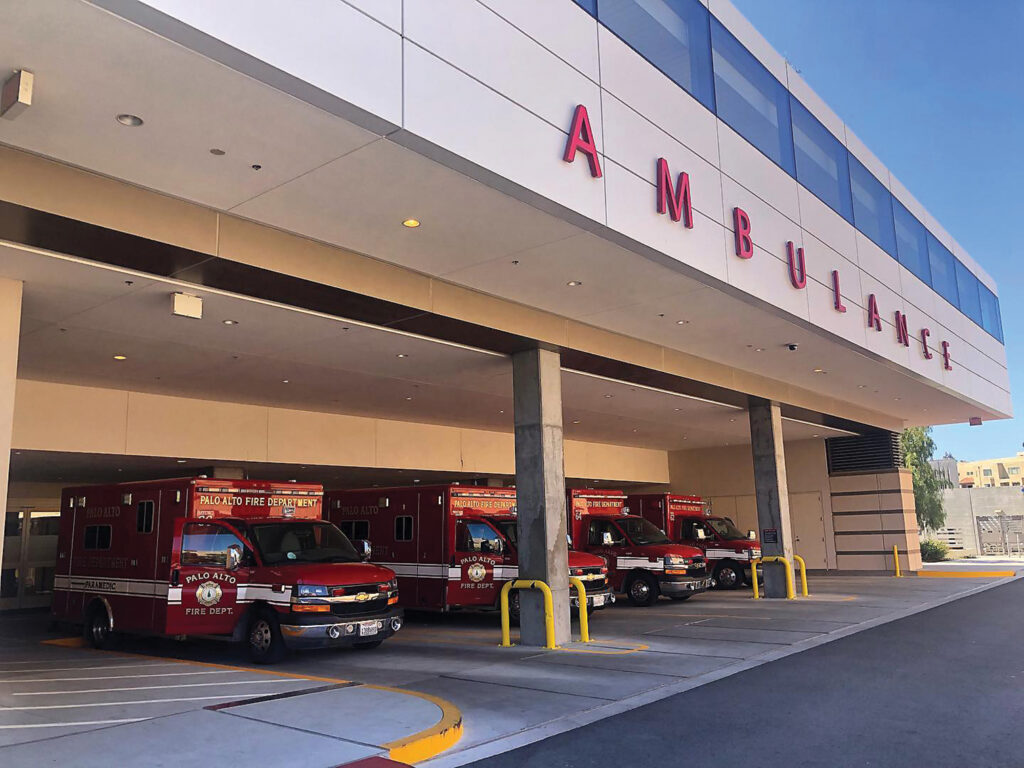 Palo Alto, Calif., is working to implement a new program you have likely never heard of, and when it all falls into place, it's hoped that the success will make you wonder how you ever lived without it. Many people, some of whom you might know, maybe even yourself, have needed ambulance rides. But the cost can be so prohibitive that sometimes those calls aren't made, and that can have devastating results to one who is injured or ill, or to the elderly or disabled who need assistance quickly. To those who are sworn to serve, this is not a decision they want to see made, and they won't settle for less than their best efforts to care for their community any way they can.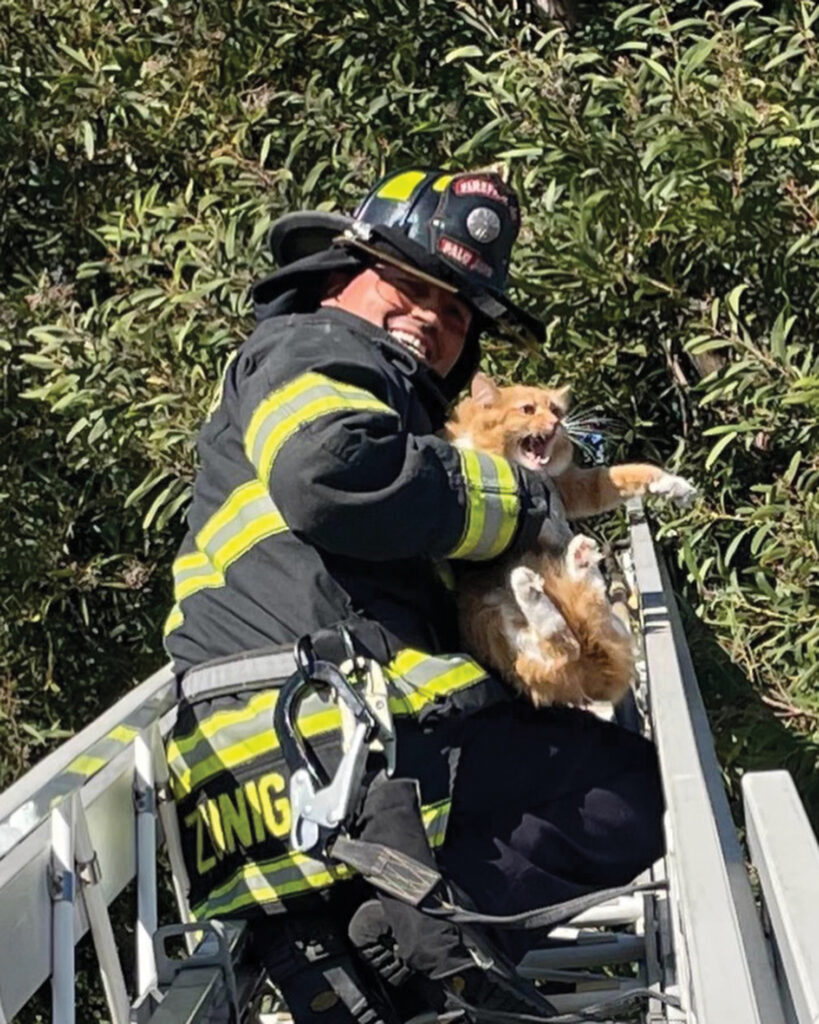 So what is the solution? On Sept. 21, 2021, part of the business discussed at the finance committee staff meeting was the wish to begin a new service for the community: fire department ambulance subscription. Three steps were taken to begin — reviewing and recommending the idea for the program, adopting ordinances to establish the program and fees, and approving a budget amendment in the general fund.
PAFD Fire Chief Geoffrey Blackshire explained it very well, as his department is one of 10 municipal fire departments in California and one of only 259 in the world to achieve international accreditation. This places the department among less than 1% of fire departments in the world, and it is the only agency in Santa Clara County that also provides ambulance service.
Those are some stellar qualifications, but what was the impetus? Blackshire said, "The proposal for an ambulance service fee, which we proposed in the fiscal year of 2021, is modeled after other fire departments, such as Anaheim, Orange, and Huntington Beach. All have found success in offering the program to their residents."
With COVID-19 statistics and the ongoing pandemic, you might assume that there would be more ambulance calls than ever, as more and more people became so gravely ill. That was not the case, said Blackwell. "The number of overall calls for service decreased during the height of the pandemic, primarily due to shelter in place mandates. There was a reduction in the daily population of people coming into Palo Alto for work, travel, restaurants, shopping and so on. As businesses reopened and the daily population returned to the city, the volume of calls for service has returned."
The Omicron variant is already seeing higher numbers than those a year ago, and residents and businesses may welcome the opportunity to pay a low monthly fee for ambulance service when needed. This will enable the community to avoid expensive co-pays for ambulance calls, and for those on fixed incomes, this could be a welcome relief from the worry of how to pay for necessary care. Under the terms that the finance committee approved, residents could choose to pay just $8 a month to participate in the program. For businesses, the rates would depend on the number of employees: fees from $20 for companies of one and 10 employees, and $1,000 for companies employing between 251 to 1,000. Obviously, this would require coordination internally with city departments and with the billing departments of insurance companies.
Is this the wave of the future, another step toward more universal and affordable care? Blackshire thinks that's a possibility, and other communities may be watching to see how well this one works. If it's as successful as hoped, he said, "The program would work best for cities that run an ambulance service. It would be important to analyze patient demographics and, most importantly, community interest. Our fire department conducted a survey as well as utilizing a community focus group to assess interest in and need of the program."
Obviously, a program such as this will take time to plan, organize and implement, and other cities looking to design such a program for their own community need to be mindful of that.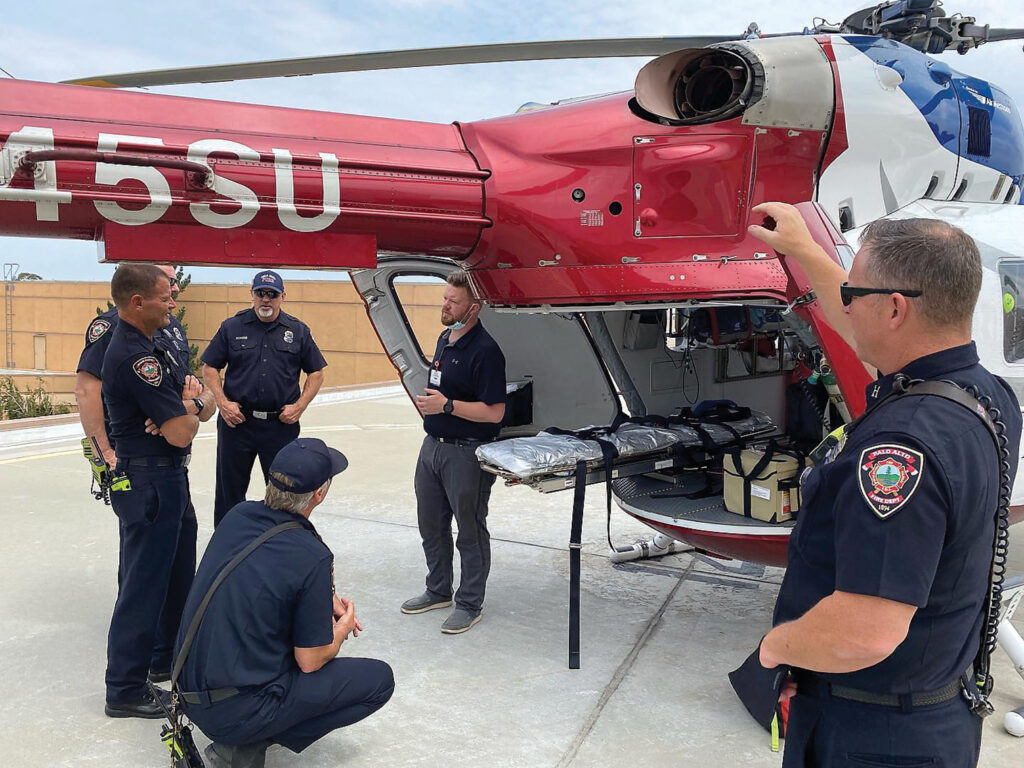 Blackshire said, "It's important to know and understand that it can and will take time to create all the procedures, as well as adjustments to software systems. This ensures the process will be seamless for the participants when they register. We are currently in this very phase of the implementation process and are not accepting registrations until all systems are fully in place."
The city plans to start marketing the program soon. Those who choose to participate would have the simplest of ways to pay the monthly cost: It will show up each month on their utility bills. Most of the expected participants are likely to be residents and employees who are not covered by Medicare. Medi-Cal and Medicaid cover the entire cost, and Medicare covers up to 90% of the costs, but private insurance co-pays can range from $386 to $650. With these numbers in mind, it's easy to see the need for this program.
Blackshire observed that the department has learned a lot since the work of creating this program began. "There was strong interest from the community. The focus group showed strong support, and the city has received phone calls, emails, and generally a lot of interest in this program just from our presenting the request to offer this service. At this time, the city is working on preparation to launch the program, and we expect a lot of interest based solely on the number of inquiries already received."
It's expected, of course, that interest will continue to grow and expand when the city's FDAS is fully operational. And this could lead to the creation of more jobs and additional staff. As eloquently said in a closing statement Blackshire made on the fire department's website, "While we hope you don't need our services, in the event we do meet professionally, we promise prompt, professional and caring customer service. You deserve it, and we thrive on providing it." The implementation of this program bears out of the fire department's commitment to the community and residents.