St. Augustine seeks resiliency going forward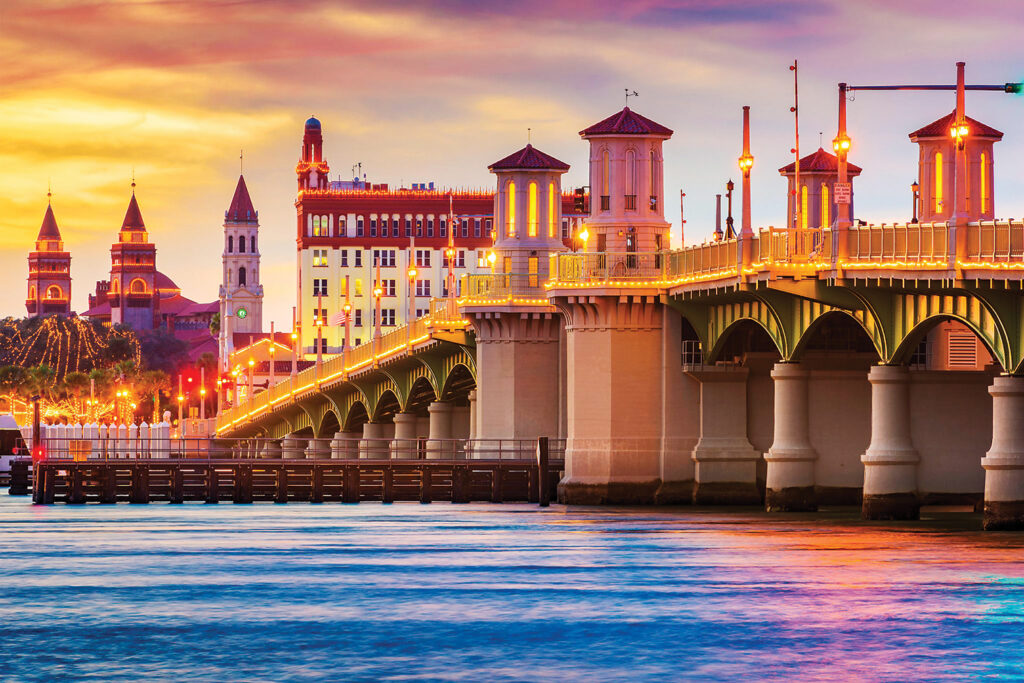 The beautiful city of St. Augustine, Fla., is the oldest city in the nation, filled with historic homes and other examples of treasured architecture. It is also a city that is plagued with recurrent flooding, which threatens or even destroys those historic buildings. Before the city could disappear forever, a huge study was done to determine prevention measures to minimize damage while speeding up recovery. A grant-funded study began with Taylor Engineering in the lead and several subconsultants: Lisa Craig with The Craig Group; Place Economics; Marquis Latimer + Halback Inc.; and Archeological Consultants Inc.
The city of St. Augustine's "Resilient Heritage in America's Oldest City" was recognized for Outstanding Achievement in the Resilient Preservation category. The results of this study outlined best practices for resiliency strategies that can be used in historic districts nationwide. The comprehensive final document identified methods for prioritizing archeological sites threatened by rising seas, outlined the economic impacts of previous and future flooding events and recommended potential solutions such as mitigation strategies and policy revisions. Having city-wide vulnerability assessments, adaptation strategies and mitigation planning for flooding and sea level rise were valuable sources of information for the city's policymakers and the community's property owners.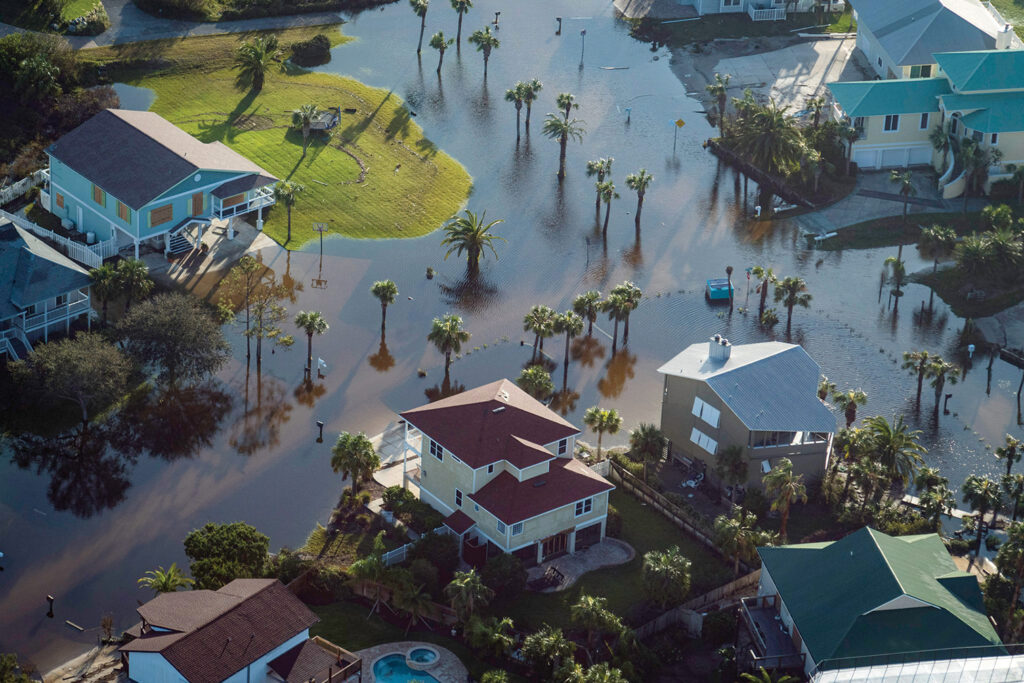 "Three pilots/concepts came into play, and now we are looking for funding to move them forward," said Jessica L. Beach, chief resilience officer of the public works department in St. Augustine.
Flooding is usually thought of in tandem with hurricanes and other storms, but that's not always the case.
"We have rainfall flooding and surge flooding and even sunny day flooding, which is caused by really high tides and sunny weather," said Beach. "And we have compound flooding, when two or more flooding sources occur simultaneously or subsequently within a short time. For all of this, we have lots of different strategies to work with. We're trying to figure out practices and things, but we are also interested in preserving our nation's oldest city. We want to protect all of it, long term."
Beach added, "We've been dealing with flooding for centuries — streets that look like Venice! Our wake-up call came five years ago with Hurricane Matthew. Ninety percent of the city is vulnerable, and this got us started working with FEMA (Federal Emergency Management Agency) for funding in the middle of two hurricanes — Matthew (12-18 inches of rain) and Irma (10-15 inches of rain). Jenny Wolfe, previous historic preservation officer, got a grant, and Place Economics put a monetary value on it, which helped the importance of it. But we'd been doing it before then, working on storm prep before the storms hit, dealing with post-storm damage and issues. We needed to reduce the damages and frequency so we could bounce back sooner. Emergency management and disaster teams are critical in such times. Matthew brought to reality what the data was already showing, and we were fortunate to be able to work on the grant-funded study."
Another problem that has compounded is that "we are seeing an influx of new residents in St. Augustine, and 95% of complaints and requests for emergency assistance are from those new residents. They are not familiar with Florida and St. Augustine weather, and they don't know what to ask. You don't think of any vulnerabilities when planning a move, and so they have likely not done any due diligence and didn't know they needed to," Beach explained.
Obviously, maps and regulatory standards needed to be revisited in the planning and development of crisis management.
"What we used to do isn't as effective as we thought it was. We are hoping to create a master plan, as our previous update was in 2013. Projections and the state suggested we include compound flooding, which would help with cost benefits and different solutions; it's a statewide issue. We hope that the new infrastructure bill will lead to funding for the master plan, that we may make decisions on where to spend for capital projects. It looks as if the new bill will phase out existing programs and more money will be available than before. We are hopeful, because this would be a huge step in the right direction. The Floodplain Management Plan will boost the funding available, but it would triple or quadruple the amount that would help programs already in place," said Beach.
Many projects in the works are in various stages of completion. Hurricane season is June 1 to Nov. 30, but that doesn't mean no other flooding will occur.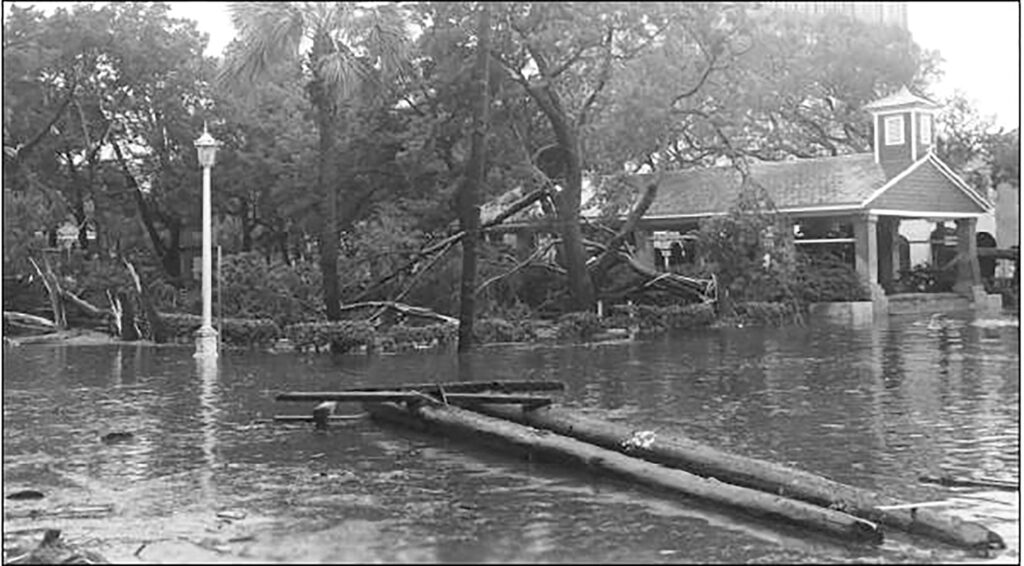 Beach said, "There is a public push to do something; $36 million is invested in flood mitigation, but that's not enough. The annual budget of $60 million allocated only $1 million for stormwater, and that's a huge gap. We need to fix this, fix that, but it's super complicated and not easily or quickly solved. We're looking at tax incentives and different revenues — there are lots of options to get through and figure out. Everything is wanted and needed, but how do we pay for it?"
Several good ideas involve long-term major infrastructure. Private properties could see roads raised and houses elevated, as seen in the Carolinas. There could be barrier walls, house wrapping and even landscaping that property owners can do. Pumping stations in different areas would help, as well. Low lochs cause larger impacts. A FEMA grant flood mitigation assistance program requires the city to apply on behalf of multiple property owners, as requested by the public.
Beach said, "We offer each year, to reduce flood risk. We go door to door, meet residents individually, offer education and outreach, but it can take years. This is in their control. We are aggressively pursuing grant money. $600 million is available, and 600 applicants have needs that totaled almost $3 billion! It's a huge need."
But historic buildings are different, and every effort is being made to preserve and protect them. Engineering experts have to be involved in the planning for prevention as well as during restoration after major flooding. Even so, there are many things the community can do to help, and that encourages the feeling of "we're all in this together," which is when you see great things happen. Beach explained the different ways people could help out.
"Yes, there's disaster relief, such as gathering food and supplies and working to get them where they're most needed. But there is also preparation between disasters. Help your neighbors flood proof their homes, share the knowledge you have that they may not. Help with cleanup where you can. Being supportive and educated is a good step. (There's also) lots of elderly and retirees in Florida; one of our next needs is feedback on what's available for them. They may not have the resources to do major repairs or rebuilding, and they need to know what help is out there. FEMA offers assistance with this, but again, they have to know what they qualify for. And there is assistance for renters as well as homeowners."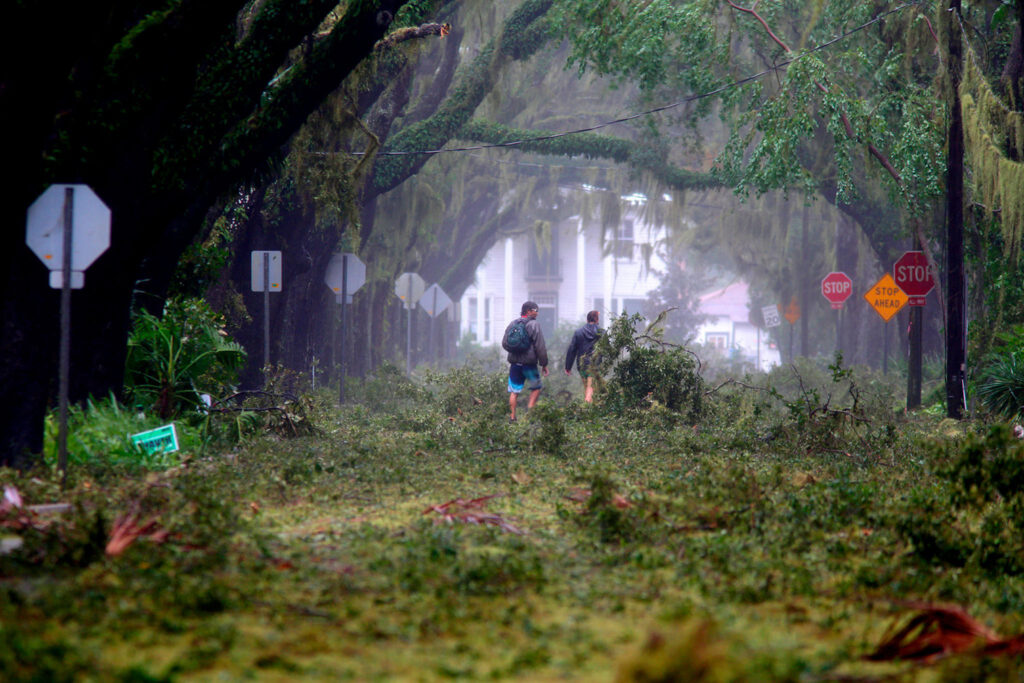 Another part of prevention is staying on top of available information. Hurricane watches and predictions are televised, but other methods are important for sunny day flooding.
"It happens 12 to 17 times a year, and it's greatly influenced by the moon cycle and the tides, such as a King Tide, which is popularly described as exceptionally high tides occurring during a new or full moon. King Tides can cause localized tidal flooding and affect shoreline developments (think parks and resorts), and their effects are worse if they occur at the same time as cyclones or other storms," said Beach.
She added it's important to look at charts to determine whether and where it might happen next.
"We list dates for people to pay attention to the weather — see what's coming up. I mean, the November event nor'easter added 2 feet of rain to normal high tide and caused city-wide flooding because of more rainfall on top of it! But it changes so quickly it's hard to predict. Hurricanes are different in that we have more sophisticated equipment and storm trackers, but nor'easters are much harder to prepare for. We always learn lessons about what to do differently next time.
"There's no manual or road map for this, so you learn as you go. Education is vital. This is overwhelming, it's huge, and it takes community effort, not just government. And we are sharing information, plans and studies to help make better decisions and preventions, with other coastal cities that have problems with regular flooding. Getting the message to as many as possible also helps with funding. In keeping with that, there is a website called totallystaugustine.com, with the header 'We are forever changed,' by Hurricane Matthew. You'll see #STASTRONG, a good reminder for all of us, where people can post requests for help, or call the numbers provided. And ADAPT Media Agency did a series that was picked up by NPR, talking about our different challenges here."