Hydrodemolition increases bridge longevity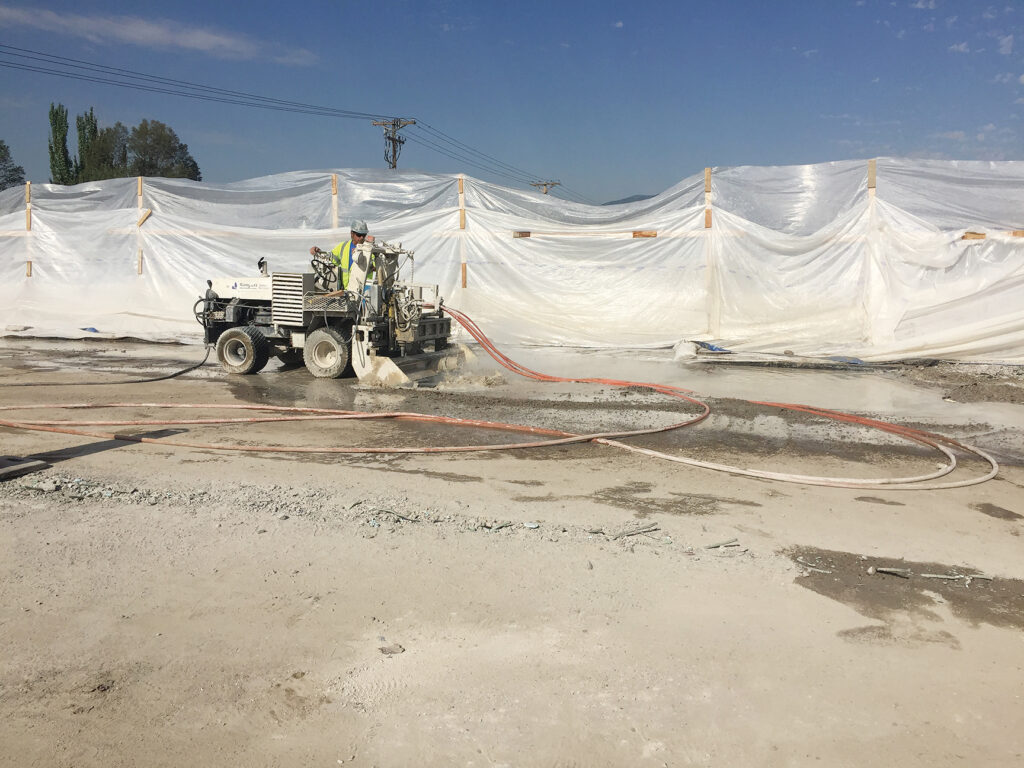 Maintaining the infrastructure of any place in which people live and travel is the most important task within a community, and road construction is the most visible aspect to this crucial part of making a society run smoother. Unfortunately, when lengthy construction timelines run over schedule, it often appears as if there is a highway somewhere that's never finished. Who hasn't heard of the joke about repair on a stretch of road taking so long that the maintenance crew just jumps from one end of a highway back to the start throughout the years?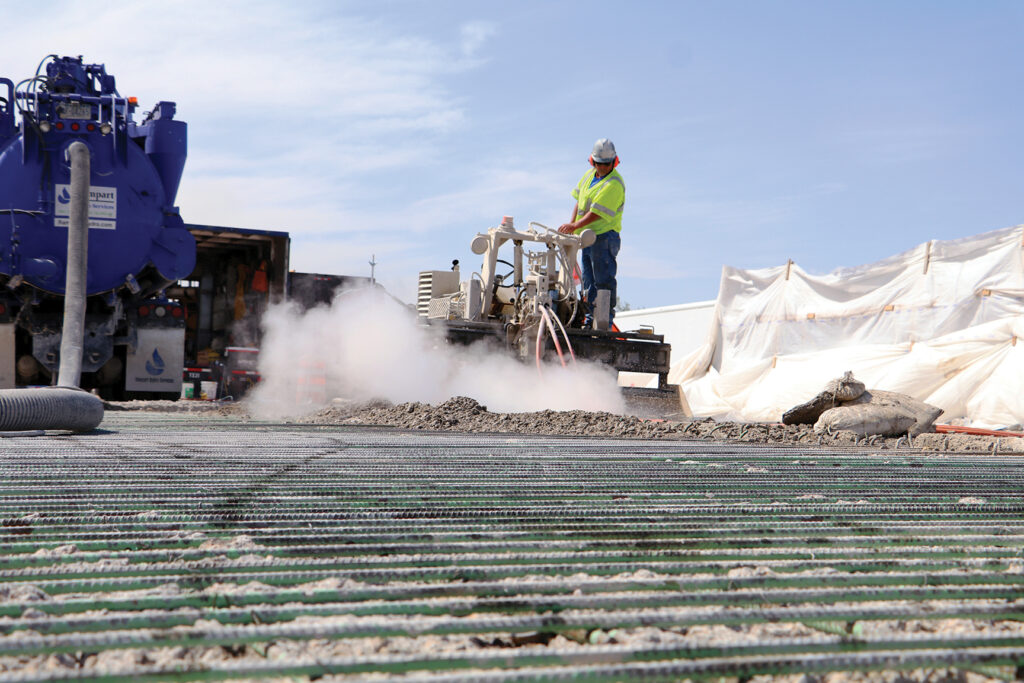 Jackhammers are a commonality in many road construction sites, and a hellish traffic jam usually surrounds the noise and dust accompanying these tools — the recipe for the perfect migraine. But Utah has been making the miserable construction cliche dissipate with a newer technique called hydrodemolition, which uses highly pressurized water instead of a jackhammer.
"We've been impressed with the results," said John Gleason, public relations director at the Utah Department of Transportation. "Generally speaking, this technique extends the life of a bridge by about 15 years."
First invented in Europe in the 1980s, hydrodemolition is an alternative approach to resurfacing roads, walls or basically anything that needs resurfaced. Structures regularly need to be restrengthened or re-cemented due to crumbling cement, but the jackhammer approach can destroy the inner structure of rebar holding the underlying, undamaged cement in place.
"If you're using methods like jackhammering, you could potentially cause structural damage, which requires even more extensive repairs," said Gleason. "That can extend the schedule and add to the cost."
Not only can a jackhammer cause fractures in an otherwise secure foundation, it also brings unwanted vibrations and harmful silica dust for workers.
With hydrodemolition, concrete structures can have their top problematic layers effectively "shaved off" by a stream of water sprayed into the cement, which disintegrates and is then swept away. In other words, only the cement that needs to be taken off is affected, and the metal rebar can then be repoured with new concrete.
"This technique adds a significant length of life to structures by taking away the possibility of damage during the deconstruction and repair," stated Gleason. "The idea for us is we want to preserve what we have. Utilizing an innovative tool like hydrodemolition helps us accomplish that without spending the money on a complete rebuild of the bridge."
The hydrodemolition process grew more streamlined in the last 30 years until, as is reflective of our time, it is now completed using a "robot blaster." The way it works is simple: a robotic unit is placed upon a section of road needing resurfaced. Moved by a set of controls at a safe distance, the machine's hyper-pressurized nozzle sprays a water jet into the concrete at a force of 36,000 PSI (24 times more powerful than the average home power washer), which demolishes the top layer of the cement.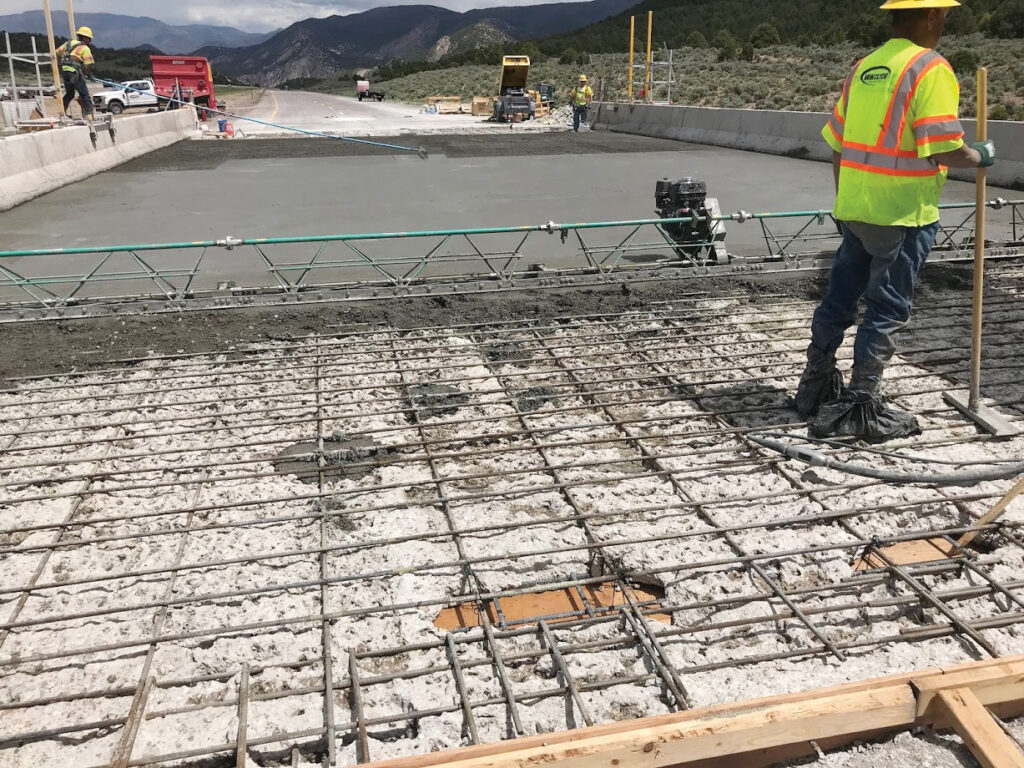 "Hydrodemolition usually takes about three to four inches off of the bridge deck," explained Gleason. "The water jet machine operator can adjust the pressure in real time when they're out there."
It's a faster deconstruction and less labor intensive, usually needing only one or two workers, who control the robot unit that's spraying water while others pump the water used during the spray session into a container unit. The water can then be easily filtered, treated and reused. The leftover concrete remnants are gathered to be ground up for use on future projects.
One concern with hydrodemolition is water runoff — specifically, the proper disposal of the wastewater in a manner that will not harm any environmentally sensitive areas or any existing water sources.
"On all of the projects, we have had to ensure that the water and the materials are carefully processed and taken care of so that you don't have all of that excess water and construction materials that are out there and put back into the soil," asserted Gleason. "We've worked hard to make sure that we're taking care of the environment and still getting the job done."
Another thing that needs considered is whether enough water is available within the region the procedure is being utilized. In one 10-hour shift, 15,000-17,000 gallons of water is used, which is equal to the amount within an average backyard swimming pool. But if these issues are carefully investigated, hydrodemolition is a solution to revamping aging infrastructure safely, thoroughly and quickly in a more cost-effective manner.
In 2019, UDOT used this method to repair 14 bridges on Interstate 70 between Fort Cove and Sevier. Previously, this method was used for multiple projects on I-215, I-15 and U.S. 40. Several other states have also used the process in their highway projects.
"Hydrodemolition really allows us to be more precise in demolishing a bridge deck, and that saves time and money," said Gleason. "It's definitely one of the go-to tools that we've used more frequently in the last few years, and it's definitely a method that we'll continue to utilize."