Winter is here: Cities strive to solve seasonal shortages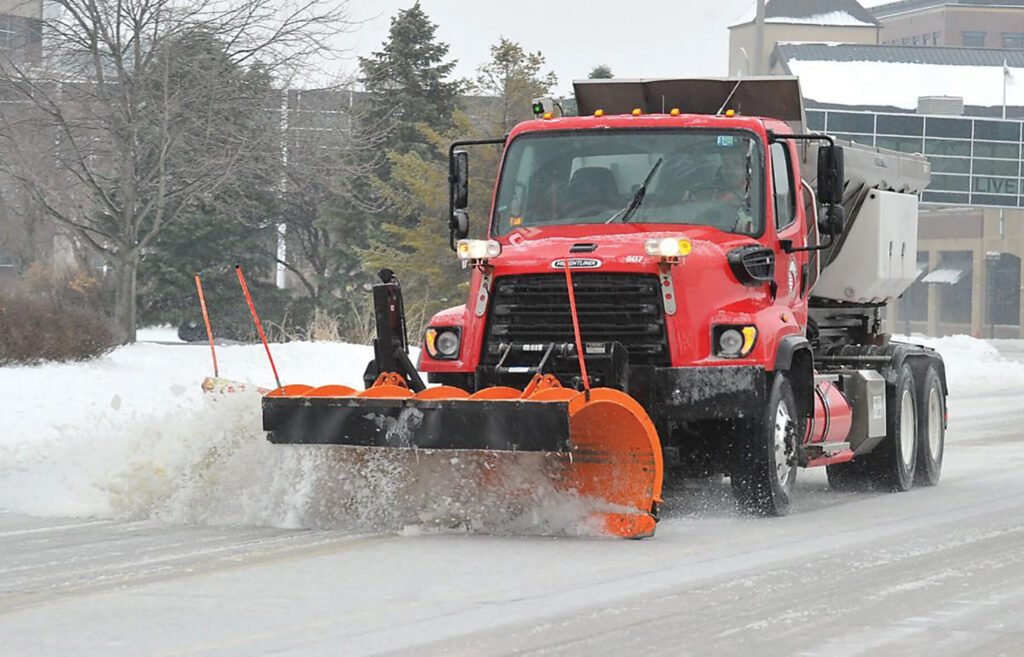 Each year, municipalities across the nation spend months planning to clear the snow from their streets. Not only do they need to have their equipment and supplies ready to go the moment the flurries begin to fly, but they also need the personnel necessary to get the job done efficiently. Unfortunately, both are in short supply this year. Parts and other equipment components are caught in supply chain gridlock while seasonal staffing remains a constant struggle for communities.
The people who clean city streets and distribute salt during the winter months are not merely a group of folks who are handy with a shovel and snowplow. They are a dedicated fleet of individuals who understand the local terrain and are skilled at keeping everyone on the road. When experienced team members leave or retire, finding knowledgeable crew members to replace them isn't easy. These staffing shortages result in roads taking longer to clear, which is a source of concern for residents who need to get to work and take their children to school.
Contract players
          Some communities are getting creative when it comes to resolving these seasonal setbacks. With the uncertainties of decreased revenues due to the COVID-19 pandemic, the city of Moline, Ill., implemented a hiring moratorium, which resulted in several vacant positions going into the winter season. After residents complained about the time it took to clear some of the residential areas, the city contracted with Miller Trucking & Excavating to fill a few of the voids.
"We are currently working with them to assist us as needed this winter as we continue to recruit and hire new city employees," Rodd Schick, Moline's municipal services general manager, said. "The city council was trying to be fiscally responsible by implementing the hiring moratorium and found themselves in the position where it was necessary (due to the COVID pandemic)."
Naturally, the union representing city employees took issue with how the plan was developed and implemented, but given the unprecedented circumstances surrounding the problem, it kept those concerns within the administrative "world."
"Union employees showed up every day and worked diligently alongside the contractor's employees (with no issues between them)," Schick said.
Moline's city council authorized six additional employees above the previous staffing level to prepare for the current season. Schick worked alongside the city's human resources department to evaluate the necessary employment requirements and adjust them for those who may need additional assistance. For example, instead of requiring a Class B CDL license before being offered a position, the city is allowing new hires 45 days to obtain the credential. He expects that the six additional employees plus the contractors — when needed — will improve the city's response time as well as its ability to complete snow removal with increased efficiency — provided they can find the right people to get the job done.
"We're doing everything we can to get the vacancies and the new positions filled, but also having a contractor in place for backup is critical for ensuring the public's confidence in us to provide such a crucial service," Schick said.
A united front
          Chris Hornstein, RLA, acting director of public works for Pittsburgh, Pa., said historically, the city has struggled to staff a winter response when an event happens on the weekends or the holidays, but he is hopeful that a new agreement with the Pittsburgh Joint Collective Bargaining Committee will result in a better response.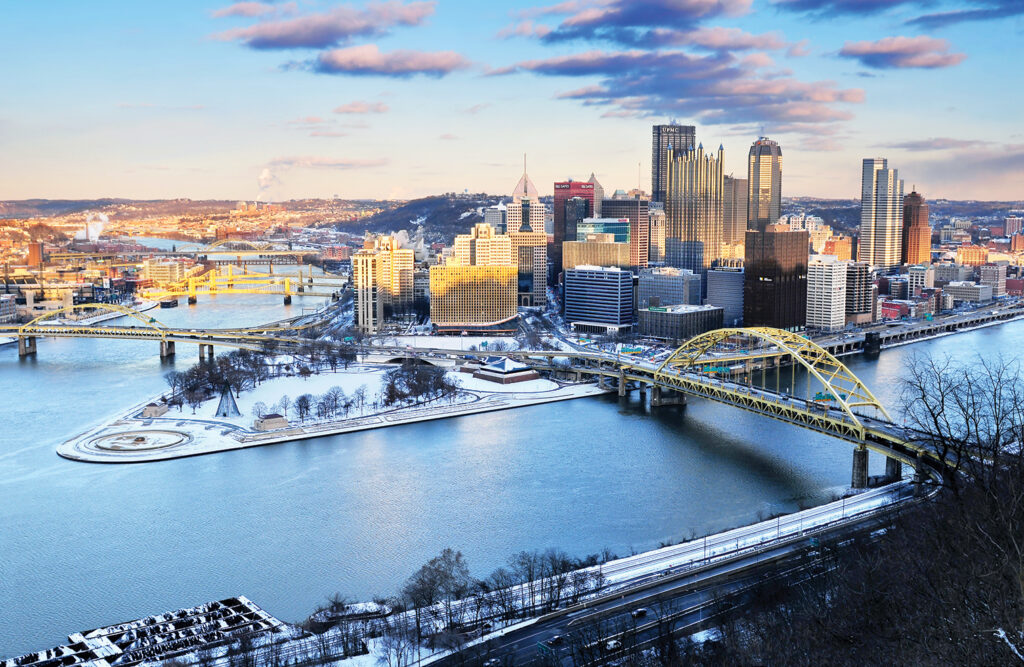 "We have always tried to have a good relationship with the union, which has led to improved technology and communication to meet the needs of our employees and our residents," he said. "This agreement is no different; it just requires a direct conversation."
By speaking with union representatives, the city learned it had an inconsistent response during inclement weather, prompting it to send out a quick text or robocall if a weekend/holiday event was likely. City officials also reviewed their monetary incentives and increased them to encourage a better employee response.
"We used to offer double time, but now we offer triple time," he said. "If you are looking to make more money and are interested in overtime, it is a really good incentive."
Hornstein said winter weather in Pittsburgh is highly variable, and those who traverse the city streets to clear the snow are well-versed in their specific neighborhoods. This makes them all but impossible to replace when they retire or move on to other opportunities, which is why Hornstein and his department have sought to modernize their hiring practices and find the right candidates for open positions. He said he is cautiously optimistic as he looks ahead to the winter season and his crew's ability to get the job done.
          "We had over 100 applicants for 26 openings, which is a good problem to have," he said. "After being cooped up for so long, the public wants to get out and drive, so there is a bigger demand for our services. That's why it is important to have a good relationship with the union as we address the staffing shortage, offer the incentives they need, provide them with reliable equipment and listen when they have concerns, even if you can't do anything right away. You still have to be proactive."