West Hollywood adopted layered pandemic approach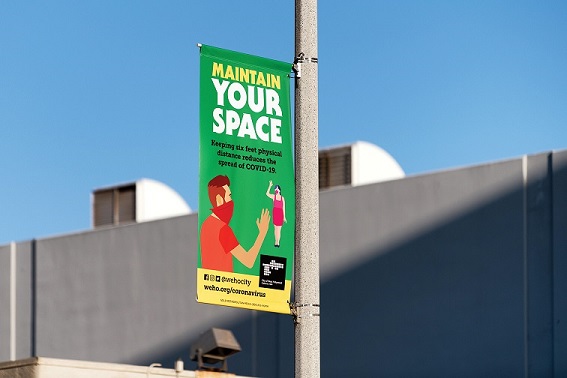 By now, it seems as if the COVID-19 pandemic has been with us forever, and still no end in sight. Cities across the nation have dealt with it in a myriad of ways, sometimes changing policies and practices almost continually, with more changes as the Delta Variant emerged. The city of Charlotte, N.C., issued a mask mandate in August, telling businesses they had to enforce it to all who didn't have exemptions. When questioned about noncompliance and people refusing to leave, they advised calling 911 and reporting trespassers.
Meanwhile, Cambridge, Mass., saw its city council members asking the city manager to impose a vaccine mandate for city employees. The discussion continued further when they saw what the federal government was doing in Boston, Somerville, as well as Cambridge School departments, Cambridge Housing Authority and Cambridge Health Alliance. This led to many opinions and some frustration, as reaching a reasonable plan was the ultimate goal.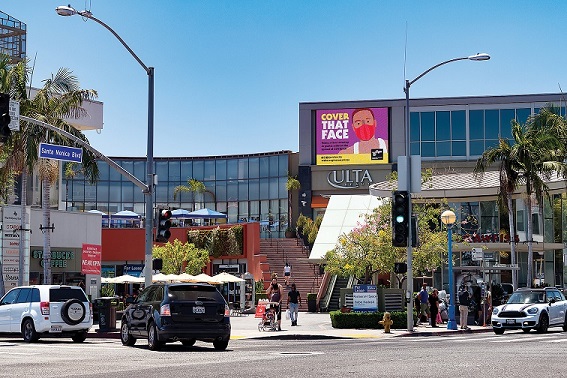 It was and is a complicated topic, deciding exactly what serves the needs of as many citizens as possible, and has sometimes been settled by no vaccine mandate, but mandatory testing. The Delta Variant is much more transmissible than the original virus, and most outbreaks have occurred among those who remain unvaccinated.
David Wilson is the city manager of West Hollywood, Calif., and he has seen many layers of solution to the pandemic. Since March 2020, West Hollywood officials have coordinated with the agencies at local, county, state and federal levels in taking precautions to prioritize community health and reduce the spread of COVID-19. Twenty months later, he said officials continue these efforts.
"On March 18, 2020, we pivoted from basically completely in-person city government to virtual government. Most of our employees learned to work remotely, while others continued to provide essential services. We implemented many digital services that were previously only in person, like touchless signals to keep the community safe."
In keeping with the situation, the city provided emergency services to those most vulnerable, including but not limited to rental assistance, housing counseling and support, food and grocery delivery programs, senior wellness checks, heat mitigation programs, metro fare credits and on-call transportation programs.
Wilson said, "As the pandemic has progressed, health orders have changed, allowing our community to be out again. We have adjusted these efforts. However, our goal and mission to keep our community members safe, providing them with much-needed assistance during these challenging times remains the same."
He added, "The city recognizes the desire and responsibility to provide the greatest possible access to city council meetings. We approve hybrid (in-person and Zoom) meetings when the seven day positivity rate is at 1.5% or less. And staff has created safety protocols ensuring safe attendance — masks to be worn by everyone at all times, reducing capacity to 25%, requiring the public to sign up to speak ahead of the meeting. They also must agree to temperature screening and masking requirements"
In June 2021, the city of West Hollywood started to reopen like most cities in the state, but quickly altered those plans in July. "The city is not immune to COVID-19 or to the variant, but we have been able to endure. Our case rate has been relatively low compared to other communities, and, more importantly, our vaccination rate has been high," said Wilson.
In the early weeks of the pandemic, the city quickly took action to inform the public of state and local public health orders, developing an illustrated campaign called "Cover That Face, Maintain Your Space."
Wilson noted, "Street pole banners and median signage were designed with boldly illustrated images of people using face coverings on bright green, blue and violet backgrounds. The community members asked if they could post matching campaign signs and flyers on personal property, and an online 'Engagement Kit' was launched with downloadable posters, flyers and lawn signs in various sizes. The community was eager to spread the word and protect one another any way they could, including donations of face masks and other PPE (personal protective equipment). Almost two years later, the community continues with these efforts, ensuring the health and safety of all those calling West Hollywood home."
Wilson said, "The COVID-19 pandemic had a significant impact on the city's business community, especially problematic for travel and tourism, food and beverage events to thrive and maintain operations. State and county health orders forced many businesses to limit or even halt operations on multiple occasions. City staff met weekly to gauge the needs of each business sector and quickly developed an economic framework to respond to the effects on our business community.
"Among other things, we implemented a temporary outdoor expansion program called 'Out Zones,' which were curbside pickup zones, a commercial tenant rent moratorium, commercial tenant-landlord mediation services, a toolkit for WeHo businesses and workforce newsletters and webinars. For these efforts, we were awarded the Los Angeles County Economic Development Corporation's 2021 Most Business-Friendly City Award, for cities with a population of under 60,000."
While the COVID-19 pandemic has been a divisive issue nationally, and West Hollywood has seen its share of protests against vaccines and masking, Wilson said the vast majority of the community is committed to the health and safety of everyone. "Throughout the pandemic, our community members have been great advocates of masking and vaccination, apparent by the high vaccination rate of over 80% of our residents 12 and older," Wilson said. "We have complied with the established guidance and best practices."