A Colorado municipality is leading the charge in sustainability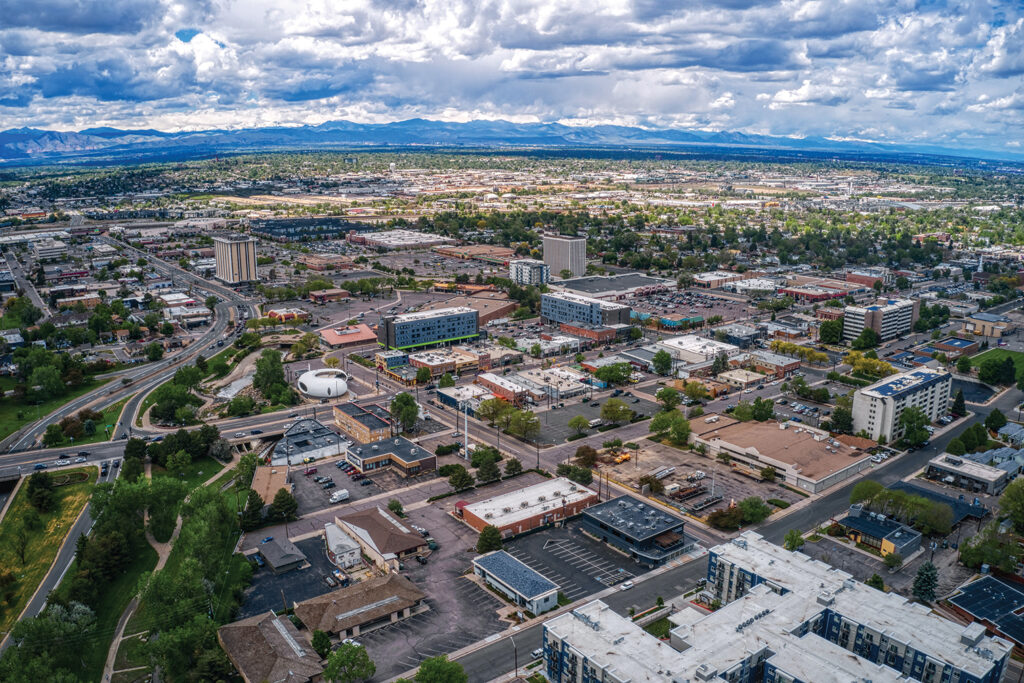 A global pandemic couldn't keep the city of Arvada, Colo., from reaching its sustainability goals. In partnership with Ameresco, the municipality recently announced the energy conservation and renewable energy project. Ameresco is an independent provider of comprehensive services, energy efficiency, infrastructure upgrades, asset sustainability and renewable energy solutions for businesses and organizations throughout North America and Europe.
This relationship will help Arvada in its quest to implement more renewable energy solutions. Financed by a $4.5 million Energy Savings Performance Contract, enhancements to infrastructure will guarantee energy cost savings and an overall reduction in energy usage.
Kim Vagher, facilities division manager, said the project represents the culmination of years of efforts on this front.
"My No. 1 role is to maintain the 18 different facilities that we have, including incorporating energy management," he said. "We started a renewable program, about four years ago now, to put in solar. That program is pretty much complete because we've got about 70% solar in our facilities."
Working closely with city staff, Ameresco refurbished 15 facilities starting in January 2020 and made significant upgrades to those facilities' building envelopes, lighting and plumbing systems. The HVAC systems at Arvada City Hall and the Arvada Center for the Arts and Humanities were updated, as well. Additionally, photovoltaic systems were installed at five facilities.
According to Vagher, the city chose the 15 facilities specifically because they had the most energy-saving potential. Officials' goal was 11 years for a return on investment. Some buildings were estimated to take 14 years to produce results. So they had to pare down from an original total of 18 to 15 to meet their target, he said. Additionally, it helped that the city was able to retrofit some of its larger buildings. City Hall, the Arvada Center for the Arts and Humanities and the water treatment plant were among the three energy users and the top three square-footage-wise.
This work was not done in a vacuum. Vagher said the city joined the Better Building Challenge through the Department of Energy in 2013, an Energy Star program. Under this program, leading businesses, manufacturers, cities, states, universities and school districts commit to improving the energy efficiency of their portfolio of buildings by at least 20% over 10 years and share their strategies and results.
To that end, they had set a goal of 20% energy efficiency savings in the 18 facilities by the year 2020. That's where the ESPC entered the equation. The contracted work was completed in spring 2021, and according to Vagher, they've already experienced positive results at the time of press.
"It's only been a few months, but we do have an initial report," he said. "We're on track to be guaranteed about $240,000 in savings a year. And at the time of the report, we're tracking at $249,000. So we have some positive measurements coming back from the program."
According to Vagher, although the city has a small population of less than 120,000, it can hold its own in energy conservation. He said they've looked to larger metro areas like Fort Collins and Boulder as examples of how Colorado cities can take action in this way.
"I think we exceeded both of them in solar renewables," he said. "I know they've got a big effort going on."
Speaking of efforts, Vagher said the residents have been engaged, too, in these initiatives. For example, the city has an Arvada sustainability committee that acts as ambassadors in communicating about these issues. The timing of the project was also fortuitous and no doubt helped the cause, according to Vagher. That's because during COVID the buildings sat largely vacant, which made it easier to complete the work. Arvada worked with quality contractors, which made for a better experience, too.
"I had a great HVAC technician," he said. "He did a tremendous job taking care of our data center, which was the majority of that type of work. And then we employed other people for the LED installation on all 15 facilities." Looking forward, the city has high hopes for leading the way in energy conservation in the state of Colorado and beyond. The city of Arvada expects to experience a 6% reduction in annual energy consumption, an 11% reduction in electrical demand and a 21% reduction in total utility costs.