Waco park rangers welcome their first electric car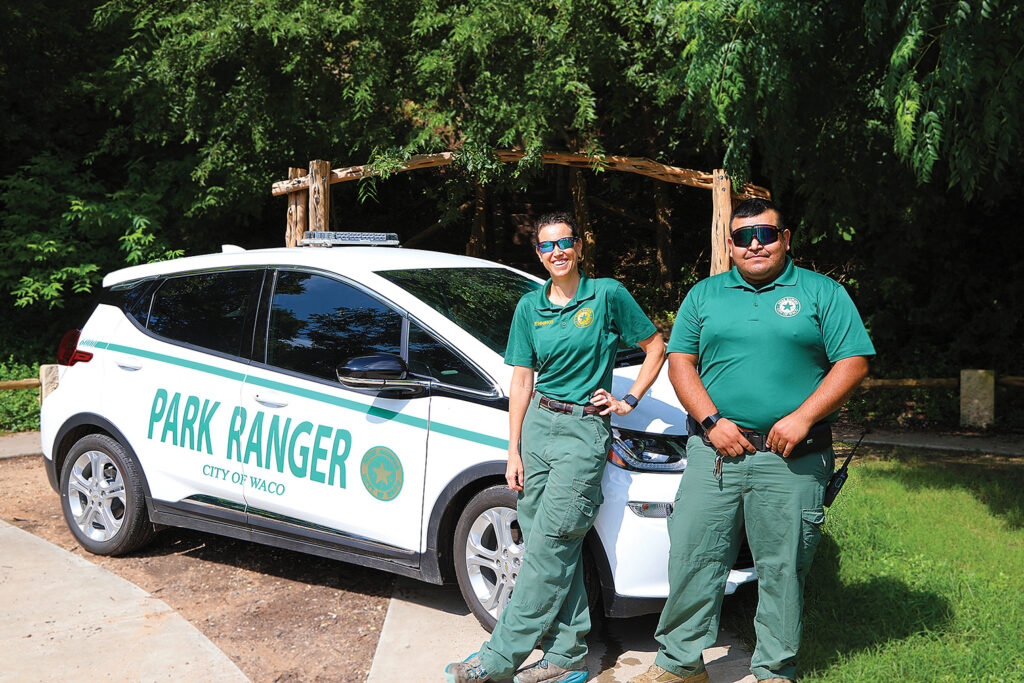 In April 1970, millions of people across the United States took part in more than 12,000 events to mark the first Earth Day. This followed the call of a Wisconsin senator who felt pollution and development were out of control and needed to be checked. It was a sign of the times that so many Americans in so many different places cared: The U.S. Environmental Protection Agency did not yet exist but would before the end of that year on Dec. 2. Gasoline then contained lead. Skies over Birmingham, Ala., were often brown, and smog clouded the streets of Los Angeles. In Cleveland, the Cuyahoga River was so polluted it burned in 1969, with flames lighting up an oil slick on its surface.
Since that inaugural Earth Day, there's been a lot of talk about being environmentally friendly. Through the years, that term has taken on ever-changing facets and meanings, evolving from simple plans for recycling to developing alternative fuel methods.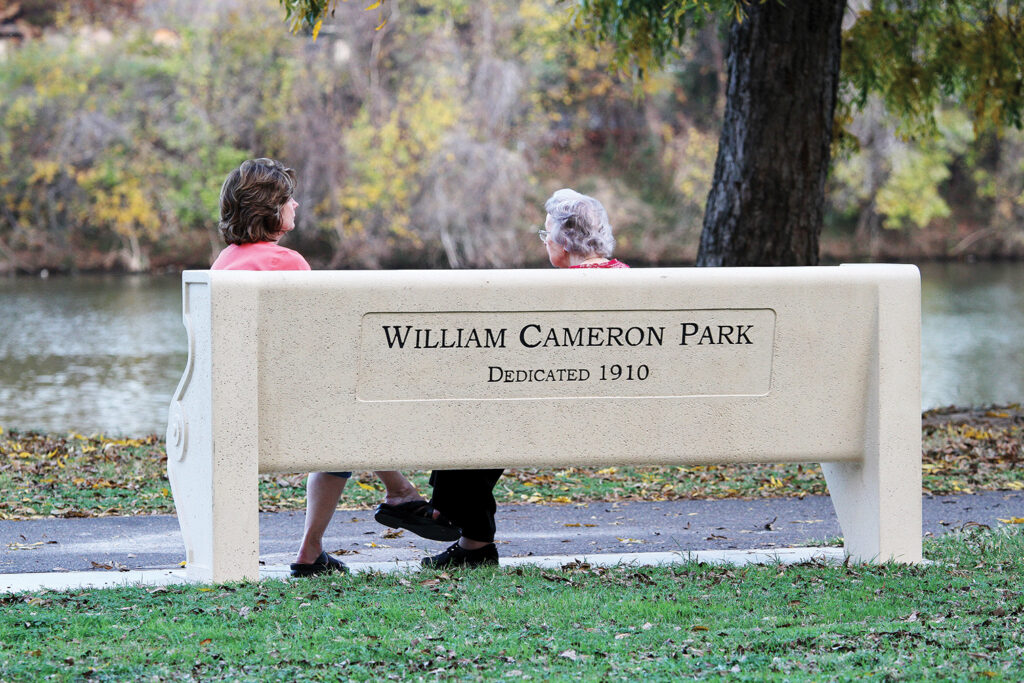 And while we don't yet have flying cars, we do have electric cars. Twenty automobile manufacturers have produced 40 different models so far, and Cameron Park in Waco, Texas, is on the move in that direction. It acquired its first electric car on June 15, 2021. Kelly Holocek, director of general services at the city of Waco, said the model chosen was the Chevy Bolt, a new battery electric vehicle.
"We've entered into a 100% renewable electricity contract and have incorporated solar panels into our most recent new construction project, Fire Station No. 6," said Holocek.
While EVs don't create emissions, generating the electricity used to charge them may create carbon pollution. The amount varies depending on how the local power is generated. But even accounting for electricity emissions, EVs generally produce lower levels of greenhouse gases than an average new gasoline car, and if wind or solar power generates the electricity, the total GHGs could be even lower. EVs also do not require oil changes and won't need to be serviced as often as gas powered vehicles do.
Holocek said, "We are looking for every opportunity to incorporate environmentally friendly solutions," such as the aforementioned solar panels. "The biggest accommodation for us on our electric vehicles is the infrastructure. With just the four that we've now purchased, we've been able to accommodate their charging needs at various city facilities. We do not have the infrastructure in place at this time for a large amount of our fleet to be electric."
Just as you would when deciding to replace any car, Holocek said, "Vehicles are selected for replacement based on the criteria of mileage, maintenance costs and age."
The first car was dedicated to park ranger use. And while the electric car could be plugged into a standard 110-volt outlet, a 240-volt outlet would charge your EV much faster.
When asked if any infrastructure needed to be installed or changed, Holocek replied, "We used our staff master electricians to wire charging stations for one vehicle at four different facilities." The parks department will plug the Bolt into those chargers overnight, so it will be ready for rangers to use during the day. They can then plug it in again for eight hours at the end of their shift, preparing it for the next shift.
Buying any car is a big investment, and Holocek said, "Our current efforts were paid for with general funds. However, we are exploring grant opportunities, which are available to us. Maintenance and upkeep will become a line item in our budget."
Holocek added, "Our citizens seem to be very supportive of this plan for EVs, as well as any other environmentally friendly efforts. We will continue to look for green opportunities within the replacement of vehicles and the renovation and replacement of facilities." EVs are still a sort of novelty, creating the kind of excitement that has happened since the earliest cars were created in 1885.
Cameron Park, dedicated in May 1910, is a gem any way you look at it: three giant playgrounds with swings, slides, bridges and climbing obstacles. Pecan Bottoms playground features a splash pad, while Anniversary Park and the Northern Gateway also feature water misters, which is a new way to keep visitors more comfortable when waiting in lines. For more than 100 years, park visitors have stood atop the Cameron Park cliffs, pondering the Legend of Lovers Leap. Miss Nellie's Pretty Place is the 6-acre wildflower preserve created 30 years ago across from the Cameron Park Clubhouse, named for former Congressman Bob Poage's mother. Here you can see native wildflowers, shrubs and trees.
Cameron Park Zoo is another major draw. It is an award-winning natural habitat, which is accredited by the Association of Zoos and Aquariums. Inside, visitors can explore an Asian forest, experience the African Savannah and marvel at the 50,000-gallon saltwater aquarium. Listen closely for the roar of lions echoing along the river. And there is a gibbon habitat, black swans along the creeklet off the Brazos River and king vultures, which is a species the zoo excels in breeding. Children will find a play area with a Swiss Family Robinson-style tree house and a tunnel painted to resemble a giant boa constrictor. The herpetarium offers a real boa as well as many other reptiles — alligators, snapping turtles, etc. There are also giraffes, rhinos and elephants, even marabou storks. With so much ground to cover each day, the EVs will be a real boon to the rangers.
Sustainability focuses on meeting the needs of the present without compromising the ability of future generations to meet their needs, as well. More companies are working toward sustainability through reducing waste and renewable energy. With that in mind, on July 9, 2021, the city of Waco added the second of the four EVs planned for park rangers' usage. Two more quickly followed. This was part of the city council initiative to create a smaller carbon footprint. "We are looking for opportunities such as this one, where we can not only downgrade from a truck to a sedan, but also an electric vehicle," said Holocek. The city is reviewing its entire fleet of sedans and light-duty trucks to see if they are able to make more environmentally friendly switches.
The Bolts get up to 250 miles per charge, which is more than the rangers need to cover each day, and the driving experience is quite similar to traditional gas-powered vehicles. There are no gears to worry about: climb in, press "start" and choose "drive." The motor spins in one direction to go forward and the other to go backward, and that's it.
Before receiving the first Bolt, rangers test drove the fleet services department's electric car so they would know if it did everything they would need it to do, and it did.