Valdosta Public Works director Richard Hardy named deputy city manager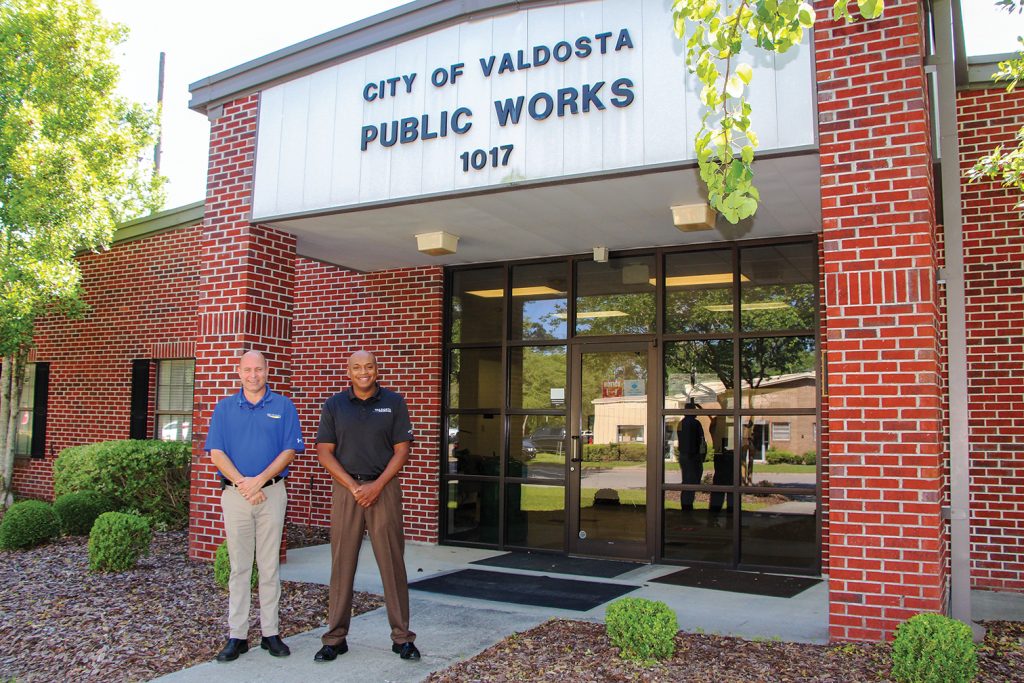 Richard Hardy is a natural leader. After a 33-year military career and six years as the director of public works for the city of Valdosta, Ga., he was named a deputy city manager to the community's current leader Mark Barber.
"I am grateful for this amazing opportunity and honored to be appointed to the deputy city manager of operations position. The city of Valdosta is incredible, and I look forward to continuing to work with the dedicated city employees, elected officials and citizens of this great community," said Hardy.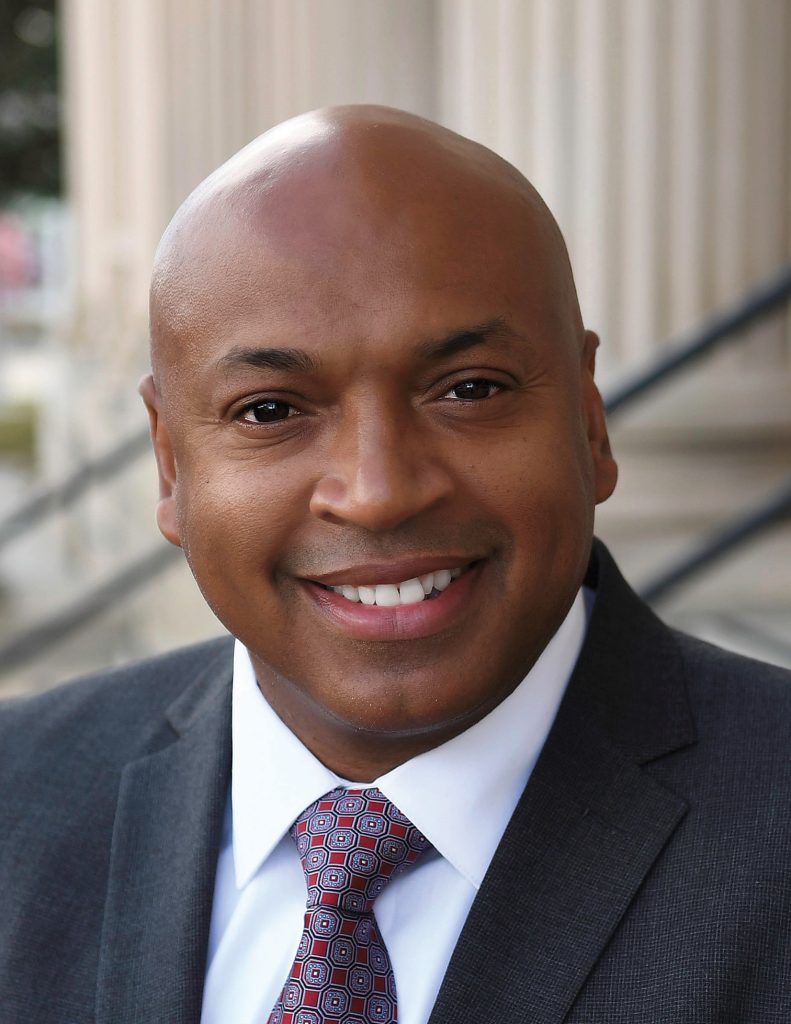 A desire to serve
          Hardy's career is impressive. After joining the Air Force not long after his high school graduation in 1981, he rose to the rank of a chief master sergeant and served both at home and abroad. He worked as an aircraft maintenance crew chief and supervisor as well as an operations coordinator and military training officer/leader across six different bases and two tours at the U.S. Embassy in Islamabad, Pakistan. As the superintendent of the 23rd Aircraft Maintenance Squadron at Moody Air Force Base, he led 413 personnel in eight Air Force career fields while managing 47 A-10C aircraft. When he retired in November 2014, he reached out to the city of Valdosta on LinkedIn and sent in his resume. He was hired to be the director of public works not long afterward.
"The rest is history," he said.
Hardy's military experience and soft skills were the perfect foundation for his new role in public works, where he manages the daily operation of residential and commercial sanitation services, right-of-way street maintenance, facilities maintenance and the repair of city vehicles and equipment. He also handles residents' household garbage, recycling, bulk items and yard waste while providing mosquito mitigation efforts and street sweeping in residential areas as well as dedicated state routes. He said throughout his tenure in the department, he has worked hard to streamline operations for maximum efficiency while still getting the job done.
"When I first came on board, we had a routing system that might serve 3,000 individuals one day and 6,000 the next," he said. "We balanced the workload so that our crews could expect the same thing every day and that they had the right pieces of equipment to get the job done. I look at challenges as opportunities."
More for the money
One of those opportunities has been the successful implementation of a five-year plan that not only helps personnel do their jobs efficiently but also supports those team members who want to obtain their CDL license and qualify for in-house promotions. He also removed some of the silos between departments and streamlined the fleet so the residents of Valdosta get the biggest bang for their buck.
"We set priorities across organizations to purchase equipment that can serve all departments," he said.
It sounds easy, but Hardy admits it can be difficult to get buy-in from community leaders. Still, once he shows them what a piece of equipment can do and how it can be used by several departments, they have confidence in his vision.
They also have confidence in him, as demonstrated by his recent appointment to deputy city manager of operations. In his new role, Hardy will oversee the engineering department, including engineering services, the traffic management division, stormwater division and arbor division. He will also oversee the utilities department, including its administration, central lines, central maintenance, central warehouse, environmental management, GIS, meter reading and water and wastewater treatment programs.
When he announced the appointment of Hardy — alongside Human Resources Director Catherine Ammons — as a deputy, City Manager Barber credited his new team with being dedicated public servants in every sense of the word.
"Their accomplishments within their respective departments have made positive impacts on the city of Valdosta, and I'm excited to see what they can each do in other areas of the city organization," he said.
As he studies the many processes within each department, Hardy is working with the various directors, managers and superintendents while reviewing internal and external feedback to identify inefficiencies and increase employee morale.
          "The city of Valdosta is a great place to work," he said. "I work with an amazing leadership team with all having the same goal, and that is to serve the citizens of Valdosta by providing the best possible services daily. There are so many opportunities with the many moving parts that operationally keep the city functioning daily focusing on customer service."
Years of experience
Deputy City Manager of Operations for the city of Valdosta, Ga.— November 2020.
City of Valdosta Director of Public Works — November 2014.
Member of the American Public Works Association Small Cities and Rural Communities Committee.
Former President APWA of Georgia's Southwest Branch.
Vice-Chairman of the Deep South Regional Municipal Solid Waste Management Authority.
Bachelor of Science degree in Occupational Education from Wayland Baptist University.
Master of Science in Information Systems from American Sentinel University.
Certificate of Local Government Management from the University of Georgia, Carl Vinson Institute of Government.
U.S. Air Force Chief Master Sergeant — retired.