Pickleball picks up steam at municipal parks nationwide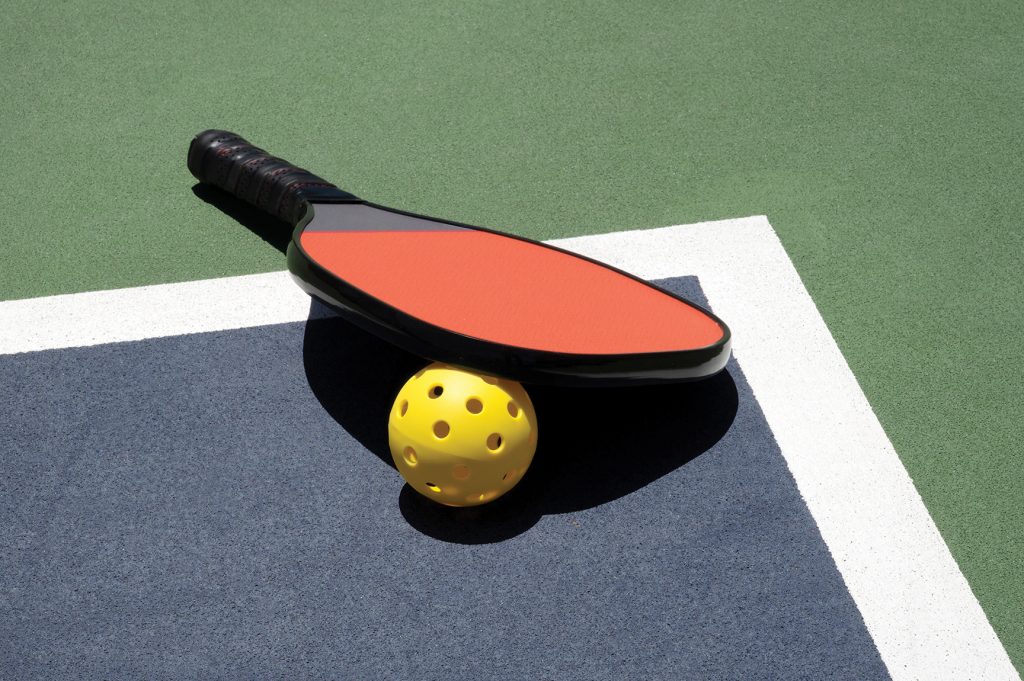 City parks and recreation departments in every state offer a variety of activities: baseball, softball, tennis, swimming, to name a few. One lesser-known sport has gained in popularity over the last few years, and parks departments everywhere are setting aside space so the public can enjoy it.
That sport is known as pickleball.
What is pickleball?
Pickleball has been described as a cross between ping-pong, badminton and tennis. According to the USA Pickleball Association, the court is the size of a badminton court, with a smaller version of a tennis net. Players use paddles and a plastic ball with holes. The game can be played outdoors or indoors, doubles or singles.
The ball is served underhanded, diagonally, from outside the court. After serving, the ball must bounce once in the receiving team's court before they can return it and once in the serving team's court. After this, it no longer has to bounce before it can be returned.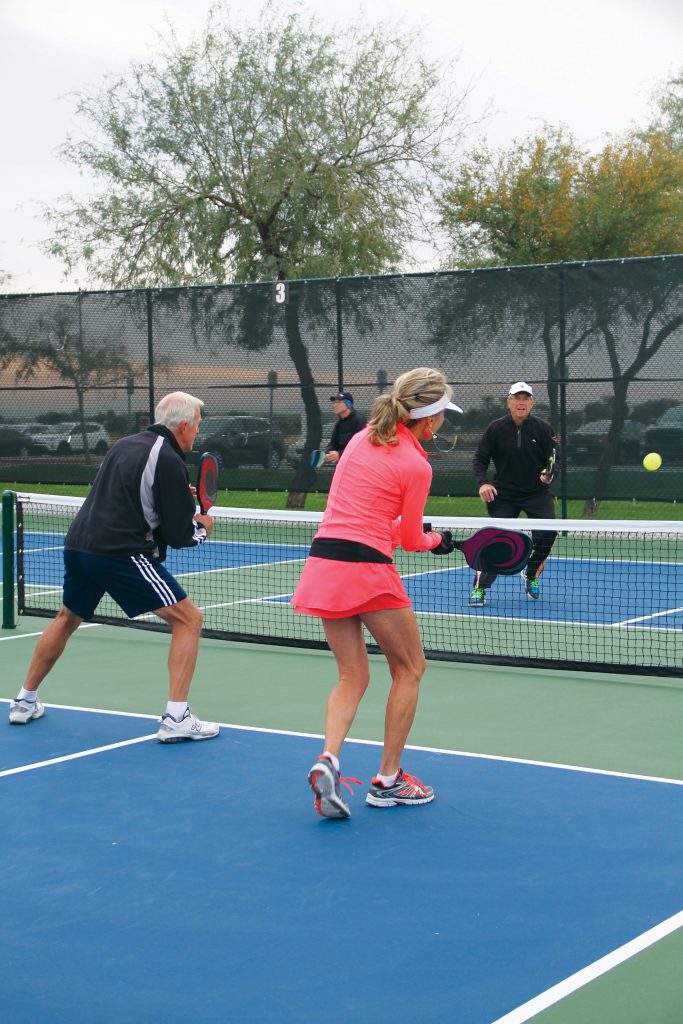 Games typically go to 11 points, though tournament play can go to 15 or 21 points. A complete description of pickleball rules and strategies is available at www.usapickleball.org.
Keystone Heights, Fla.
While the rules are the same, municipal pickleball facilities and programs are varied. Some cities simply have an outdoor court or two for the public to use during park hours. Others have state-of-the-art facilities and offer leagues, lessons and tournaments.
For Keystone Heights, pickleball is a fairly new sport. According to City Manager Lynn Rutkowski, bike trails, basketball, tennis and other activities were already available. The city also had a concrete slab intended for a skate park. However, resident feedback indicated a preference for pickleball.
Completed in January 2021, the court is standard size, with more than a dozen players using it each day.
"Once you have the concrete slab, it's fairly easy," she said.
Options range from painting over a concrete slab, costing approximately $2,000, to using an expensive material Rutkowski called the "Rolls Royce" of pickleball, costing tens of thousands of dollars. Keystone Heights chose to go middle-of-the-road, installing a plastic overlay onto the concrete slab, a cost of between $4,000 to $6,000.
Other than a monthly power washing, the material requires little maintenance, Rutkowski said.
As Keystone Heights plans an overhaul of its local parks this year, additional pickleball courts are a consideration, though not necessarily top priority at this time, though there have been discussions about adding one to three more courts and even hosting tournaments.
"I didn't think pickleball would take off the way it has in this area," Rutkowski said, adding that feedback from users has been positive. On the flip side, the city's experience with local pickleball players has been positive.
"The pickleball population is extremely friendly," Rutkowski said. "They've been grateful. Our pickleball court seems to be the least of our concerns as far as vandalism. The pickleball players are respectful of each other. It's a fantastic addition."
Surprise, Ariz.
Pickleball made its way to Surprise, Ariz., 12 years ago, and the program has grown.
Surprise boasts a large facility that — besides pickleball — includes tennis, racquetball and table tennis. There are currently 16 pickleball courts, with open play allowed between 6 a.m. and 10 p.m. and COVID guidelines in place.
Open play is currently limited to one hour per group, and players are asked to leave immediately after they have finished, ensuring proper social distancing. While the facility has loaner racquets, players are asked to bring their own for now.
Clinics, lessons, leagues and tournaments are all part of the Surprise pickleball program. According to city of Surprise Recreation Coordinator Jennifer Wright, all instructors are employees of the city. Surprise residents and nonresidents alike take advantage of the city's pickleball offerings.
Men's, women's and mixed leagues cover a range of experience levels, and "Pickleball Newbies," "Pickleball 101" and "Pickleball 202" are available for beginners.
According to Wright, user feedback has been positive.
"Players are impressed with our teaching pro and the level of play that the city leagues provide," Wright said.
As with Keystone Heights, the pickleball courts in Surprise are low-maintenance, receiving a monthly washing. Debris is blown from the playing surface daily.
While there is no court fee for pickleball play, lessons and other programs generate some revenue for the city annually. Outside entities also reserve courts for tournaments, booked through the city's sports and tourism department.
More information about Surprise's pickleball program is available at www.surpriseaz.gov/1430/Tennis-Racquet-Complex.