Building bright futures in public works
Finding qualified employees for any job can be difficult, and public works is no exception.
With this in mind, Grand Rapids Community College in Grand Rapids, Mich., has teamed up with municipalities and other entities in the surrounding area to create Public Works Academy, an entry-level training program that prepares future employees for the world of public works employment.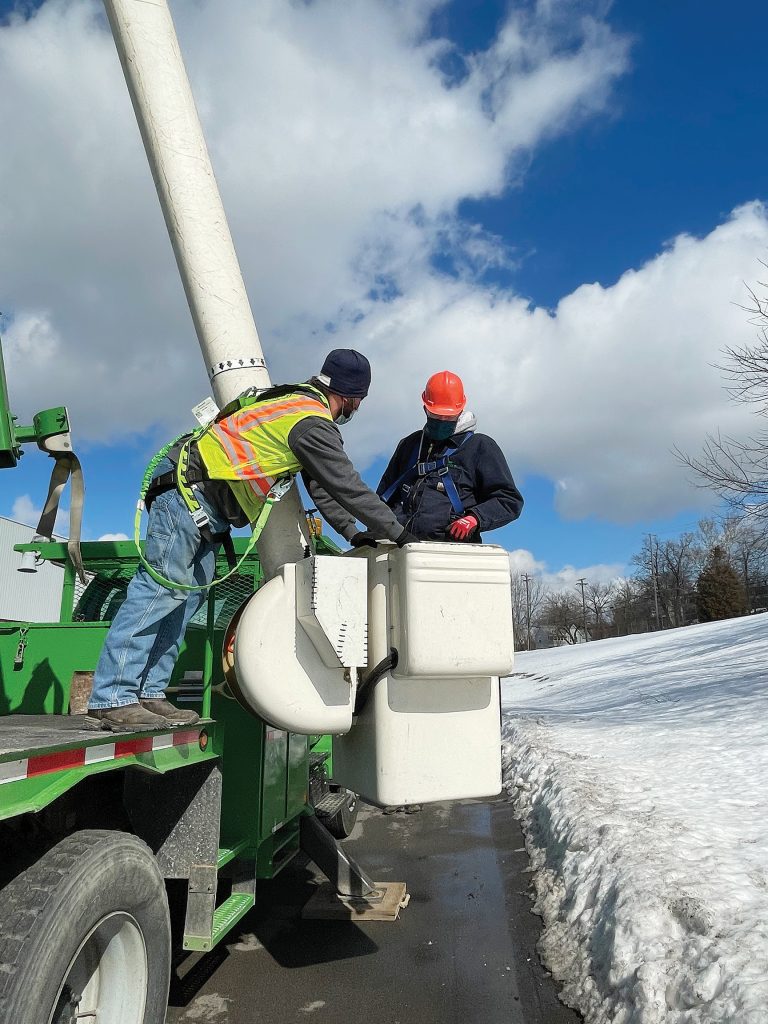 Public Works Academy is not limited to a specific age group, meaning participants do not have to be traditional college age.
"We have people ages 18 to 55 participating," GRCC Executive Director of Workforce Training Julie Parks said. "So, it's open to any age: people looking for new careers, leaving jail, looking to start a career."
The program, which began in 2019, covers entry-level training in areas like roads, green infrastructure, parks and recreation, wastewater, stormwater and anything else falling under the umbrella of public works. Examples of skills include operating equipment like snowplows and lifts, flagger training, tree trimming, safety, maintenance and a list of others. Students learn from professionals, gaining firsthand experience out in the field.
"Along with our faculty members who have done the job before, they're getting that mentorship," Parks said. "They see the traffic center, the command control center for when there's an emergency, things they never knew existed. They get to fill potholes — they get it all."
Initially, Public Works Academy offered 96 hours of training, but that has since increased to 139 hours, offered two ways. Students can choose to take classes three full days a week or six hours a week in the evenings. This ensures the program is open to all who are interested, including those who work and cannot get away to take a daytime class.
According to Parks, courses are offered twice a year: once in the springtime ahead of the major hiring season and once in the fall as winter snowplowing season approaches.
"We want to make sure there are always opportunities for jobs at the end of the program," she said. "We don't want them to finish the program and not do anything."
Partnerships with surrounding municipalities and other entities ensure trainees have access to real-life, hands-on learning. These include municipal partners like the Grand Rapids and Grand Haven public works departments, the Michigan Department of Transportation and area county road commissions, plus a number of businesses and nonprofit organizations.
"Those partners come in, help with recruitment, get students ready, lend equipment to use — it's really a true partnership," Parks said.
For example, she said the college does not own a snowplow, so they borrow one from Kent County. The road department might send a certified flagger for training in that area.
Training for Public Works Academy is generalized; however, throughout the course of the class, many students find a niche that specifically interests them. Because of this, Grand Rapids Community College is developing Public Works II, a follow-up program that will be more specialized.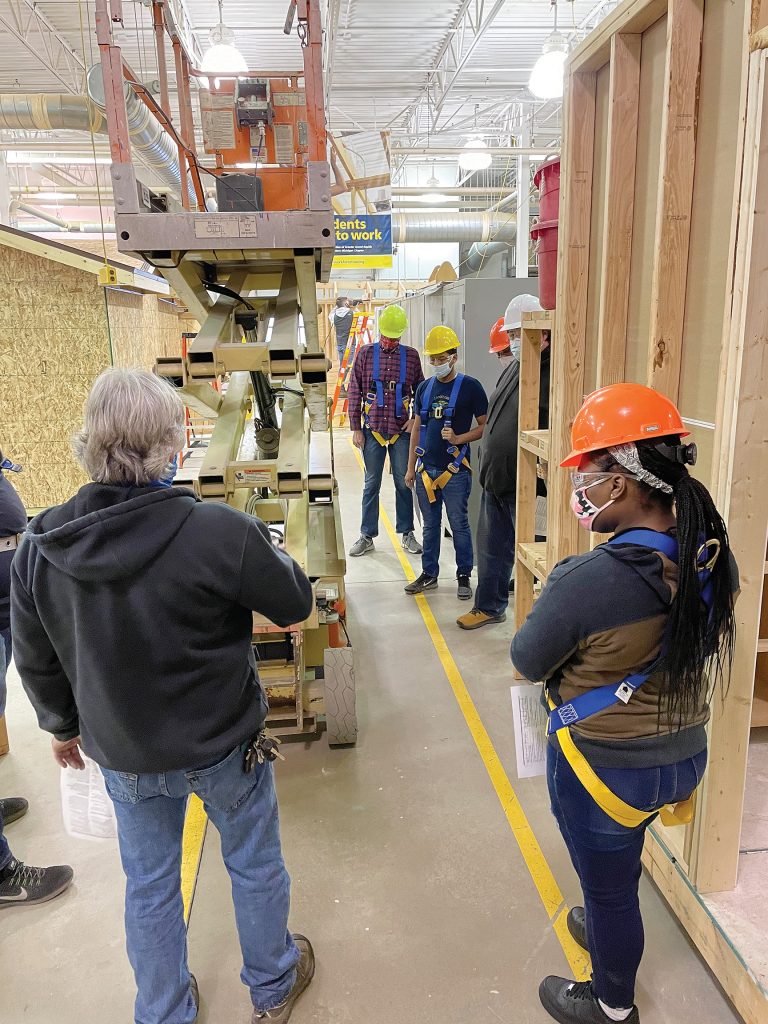 Parks described Public Works II as being closer to an apprenticeship than a class.
"Most of the people who go into Public Works Academy have zero experience, no skills," she said. "And now they know, 'I want to be in the fleet area, I want to work with the arborist, the wastewater treatment plant.' The dream is to go on and develop apprenticeships to keep developing the workforce and giving people skills they need in advance."
It does not stop there, however. A common belief is that, in order to enjoy a successful career, students need to earn a traditional, four-year college degree, then go on to work in an office. However, Parks said, public works provides a well-paying career with many benefits. Retention is high, she added, due to the continuing need for well-trained employees.
In light of this, another goal is to reach out to younger students and their parents, educating them on what a public works career has to offer.
"We're working now on summer camps for middle schoolers so they can learn about public works," Parks said. "We have to start younger so they can understand their career options."
Another goal of Public Works Academy is to ensure there is a well-trained, up-and-coming workforce to take over once employees have retired.
As of March 2021, 53 people had completed Public Works Academy, and 50 had taken jobs in the public works sector. While this mainly includes students in the Grand Rapids area, Parks noted the college is not opposed to making the Public Works Academy curriculum available in other areas.
"If there is a community college in the area, if there are other municipalities that wanted to do this, we will give them our curriculum," she said.
Currently, similar courses are being taught in parts of Florida and a few other states. Due to the nature of the training, there are no online formats available. During the COVID-19 shutdowns, classes continued in person, with social distancing and personal protective equipment requirements.
"Our partners don't think we should do it online," Parks said. "They thought it was important because public works people have to work, no matter what. City services have to happen."
Parks encourages municipalities and community colleges throughout the country to consider programs like Public Works Academy.
"I think that every municipality, no matter how small, can work together to build their future workforce," Parks said. "I don't think people realize how important these jobs are and how needed they are."
According to Parks, feedback from employers has been positive.
"They really like that they're able to diversify their workforce," she said.
Additional information about GRCC's Public Works Academy is available at www.grcc.edu.