From the highest levels, Anacortes prioritizes alternative energy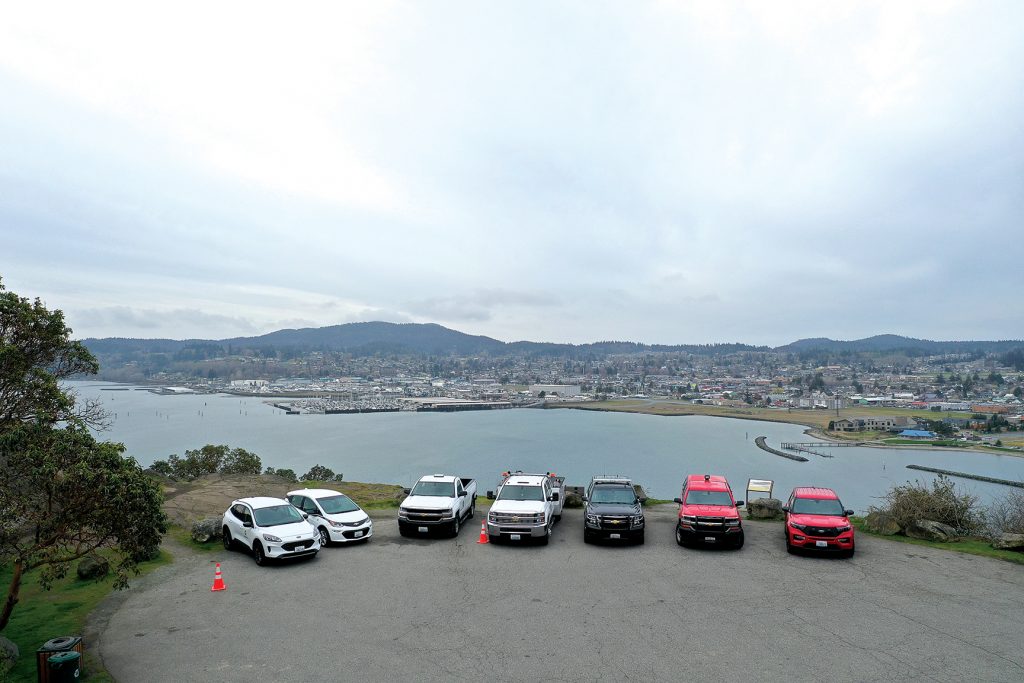 From Mayor Laurie Gere and the city council to individual city departments, an emphasis on reducing Anacortes, Wash.'s, carbon footprint has been championed by all. Anacortes Public Works has strived to do its part by pursuing alternative fuel sources and energy-saving measures like switching its water plant to LED lights.
"We're always looking to reduce our carbon footprint," Nicole Tesch, Anacortes Public Works administrative manager, said, adding city council members are very proactive and leading the charge in this pursuit.
          Leadership is also given by Director of Public Works Fred Buckenmeyer, who selects a theme for his department each year. 2020 was to "get it done," which encouraged staff members to find solutions to challenges. "This year," Tesch said, "Fred is challenging staff to make a difference."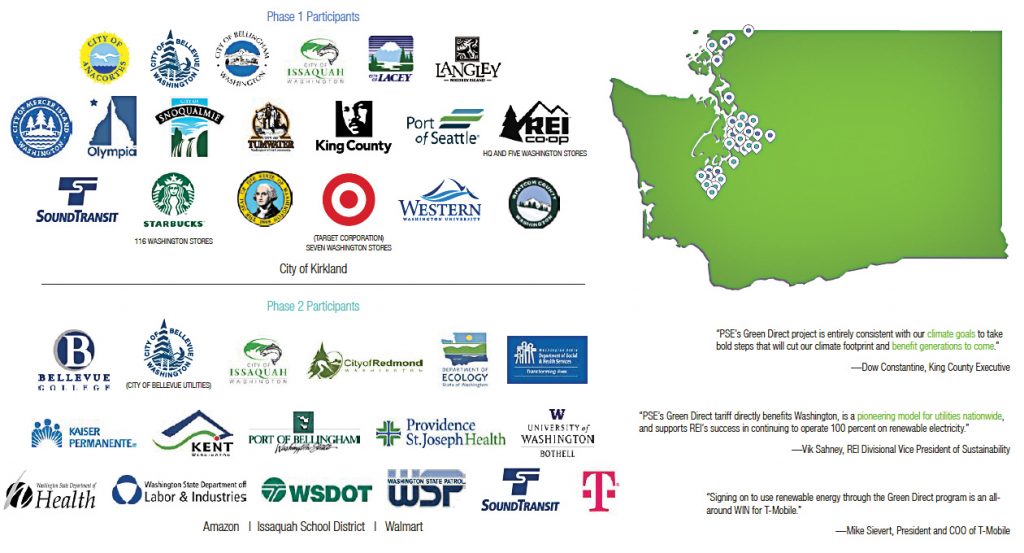 This has included added customer service following a challenging year thanks to the pandemic, which might have limited residents' interactions. "We're encouraged to make a difference for our residents and on our overall footprint. We've been challenged, and we've accepted that challenge."
The fleet division continually has its eyes open for ways to slash its carbon footprint.
"The fleet division is responsible for 400 pieces of equipment." Tesch noted these include fire trucks, cars and more. "Nine and half to 10 years is the average life span of these pieces. We're taking good care of them and being good stewards of the equipment and our on-site fuel system."
Included among those 400 pieces of equipment are 20 alternative fuel vehicles, which have displaced approximately 7,500 gallons of gasoline within a 12-month time span.
Propane is one alternative fuel that has been welcomed into the fleet since around 2015 as it was emerging in popularity. Between gas savings — propane is less costly than gas or diesel — and a small grant, the city has saved about $20,000 by adopting the alternative fuel. It has also reduced its carbon footprint. Because Anacortes uses dual-fuel, a combination of gas and propane, vehicles' ranges are improved as well.
"Propane was a logical choice based on cost, ease of conversion and availability of fuel," Wil Ludemann, operations manager for Anacortes Public Works, said, noting it has worked well for the city's light-duty and higher turnover vehicles since it is easier to bring in more propane-fueled vehicles at a time. "The infrastructure is a lot smaller than natural gas."
Anacortes has its own fueling facility with a state contract for propane. Since the local school district has integrated propane buses into its fleet, it has also benefited from the infrastructure being in place.
However, one particular challenge with propane has been the lack of vendors. Ludemann noted the local community college works between the city and one vendor for propane vehicles, and the fleet division does a lot of its own propane conversions. Driving this vendor dearth is the trend of original equipment manufacturers taking more control of the vehicles they manufacture, increasing the difficulty of reprogramming vehicle computers for alternative fuels.
"The industry is turning away from all fuels that are not electric," Ludemann added. For this reason, using dual-fueled vehicles is often beneficial.
"There are some drivers who love (propane) and some who didn't," Ludemann said, noting propane acts a bit different from traditional gasoline. "Most people were on board."
Another benefit, according to Ludemann, is, "There are a lot of rebates and grants, and we took advantage of that."
          Anacortes has always maintained an eye for opportunities, with Russ Pittis, resource conservation manager, pointing to the city's efforts to construct the infrastructure required by electric vehicles. "When the DOC (Department of Commerce) offered its grant, that is when we started to pursue it."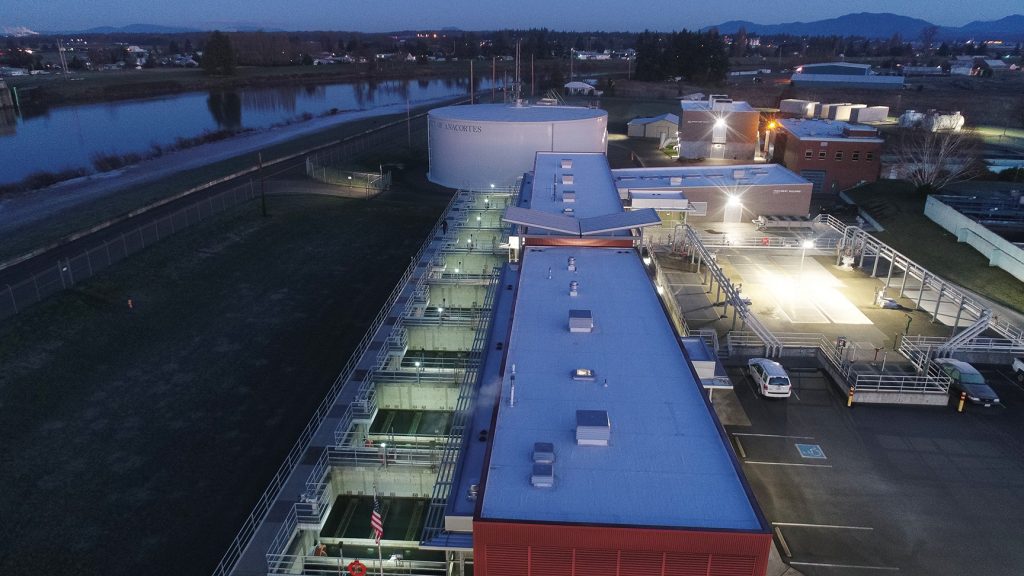 In June 2020, Anacortes applied for the DOC Electrification of Transportation grant, asking for $28,804.55. This figure would enable the installation of three dual ChargePoint EV chargers — two at city hall and one at the library.
"We are redeveloping the city hall parking complex, doing some repairs and low-impact developments like rain gardens and permeable pavement — really upgrading the parking complex," Buckenmeyer said, adding the EV chargers fit with that improvement project while also fueling the city's two fully electric vehicles and one plug-in vehicle.
Pittis added, "They are also for public use and for tourists to use."
Two other chargers are also available in the downtown corridor. Tesch shared the pandemic had shown how EV chargers could benefit all within that corridor. "With curbside pickup, while being patient, (a driver) can pop in a charger while they wait."
The grant for the new EV chargers was approved in December 2020. Anacortes was one of 37 applicants and one of the 14 selected to receive funds. The grant is a 1:1 ratio, requiring the city to have matching funds. These came from the lodging tax approved by the city council. The library's matching funds came from the Anacortes Public Library Foundation.
"It's (the EV charger installation) still a work in progress," Pittis said. "By early summer if not midsummer, they will all be installed."
As more emphasis is placed on electric vehicles nationwide, Anacortes is laying the groundwork for greener electricity. The city signed an agreement with Puget Sound Energy in 2016, stating it would purchase green power from the Skookumchuck Wind Facility — about a five-hour drive from Anacortes — after its construction for the city's 77 meters over 20 years. The facility came online in November 2020, starting the city's 20-year commitment to purchase 100% green power.
This move goes beyond fleet. "The reason why the city wanted to use green energy is we have a regional water plant. It stemmed from a desire to cut that carbon footprint," Buckenmeyer said, noting the facility serves about 60,000 customers not only in Anacortes but in neighboring communities.
Anacortes and its public works department aren't about to rest on their laurels.
"We will continue to look at new options for powering our fleet," Ludemann said of its fleet division. "Electric seems to be the ticket."
Hydrogen is on the radar, too, though Ludemann stated it isn't feasible yet cost- or availability-wise. Electric has its own downside as its viability for heavier equipment isn't there yet; however, he noted, "Charging technology will change," but until then, the industry still needs to "fill the niche for a good work truck."
While embracing new fuels and technology, Anacortes' strategy has still applied a healthy amount of caution to avoid stumbling blocks that often go with new technology. "When you get the big manufacturers adopting it, that is when to buy," Ludemann said, highlighting the trend of the industry embracing electric. "Ford and Chevy have both committed to being out of the internal combustion engine in 10 years."