Lebanon sparks community conversation on police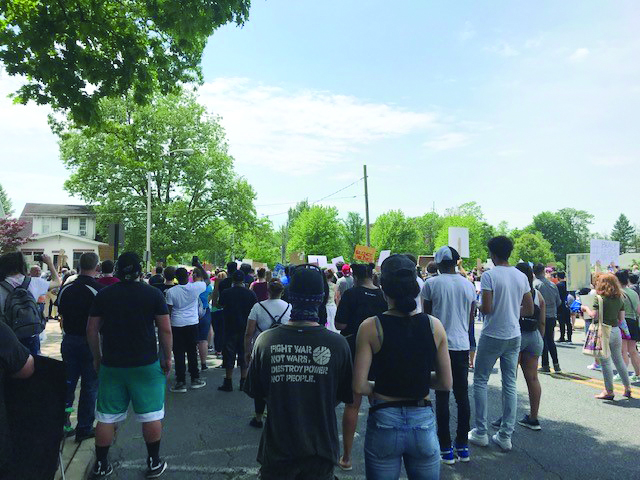 "I can't breathe" was whispered, and the whole country watched in horror as protests broke out against police brutality. In Lebanon City, a protest was held in June by Black Lives Matter supporters and other members of our community. Lebanon, of course, honored their First Amendment rights while ensuring law and order were maintained.
To show that we were listening, I asked my staff to build community engagement boards for protestors to use as a way to express in writing their concerns or to simply dedicate a message in someone's memory.
We committed to holding future conversations, but unfortunately, mitigation guidelines issued by the governor limited the number allowed to gather indoors. Not knowing when mitigation measures would be lifted, wanting to answer the questions asked about police operations and desiring to hear from the community, we decided to hold the conversation via Zoom.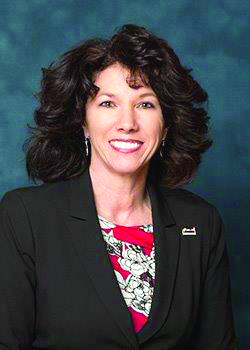 We had 61 individuals sign up for the Community Conversation held last November. The conversation shared information based on comments generated from the protest held in June, a petition submitted shortly thereafter and was based on questions raised by the community. After the informational part of the presentation, we opened the conversation between members of our panel and the community members participating. Everyone was afforded the opportunity to offer comments or to ask questions.
The panel included the city's labor attorneys, Michael Miller and Tricia Springer, who specialize in contractual labor law and in the Right-to-Know law; Holly Leahy, administrator of the Lebanon County Mental Health/Intellectual Disabilities/Early Intervention Program; Todd Breiner, police chief of the Lebanon Police Department; Enoch Ayala, one of our Hispanic patrol officers with LPD; and me.
I thought it was important to open the conversation by providing some background on Lebanon City's history and demographics, as well as what police department policies we have had in place, the new policies implemented and how operations have evolved to where we are today.
The city's population has significantly changed over the last 20 years. Our Hispanic population doubled from 16% in 2000 to 32% in 2010, and I believe the percentage will be around 50% or more in the 2020 Census. Our Black population slightly increased over the last 20 years but decreased by 1% over the last 10 years to 5%.
Lebanon City has a population of 25,477, and LPD has 41 sworn police officers. Regardless of the staffing method utilized, Lebanon City has far less officers than what is standard in the industry. However, no matter what method is utilized to determine the appropriate number of officers, it basically comes down to what a municipality can afford.
The Lebanon City Police Department engages in an aspect of community policing in that we continue to build relationships with the community through interactions with local agencies and members of the public, creating partnerships and strategies for reducing crime and disorder. We do not have the manpower to fully engage in a true full-service community policing strategy wherein an officer patrols the same area for a period of time and interacts with the citizens in a neighborhood to identify and solve problems.
In Lebanon, serious crime has decreased by 42% from 20 years ago. Looking at the number of criminal arrests and non-traffic citations by race and ethnicity, the figures demonstrate the number of arrests and citations for Blacks or Hispanics based on their percentage of the population are not out of line. Concerning the diversification of our police force, although we do not ask employees what race or ethnic group they identify with, we recognize and want our department to be more diversified. We have implemented new practices to address this concern.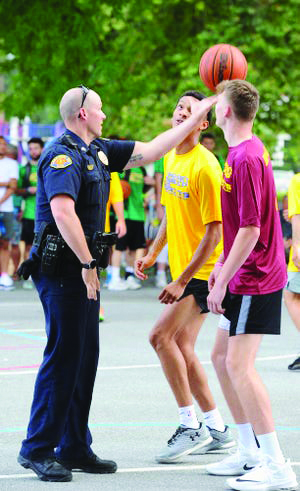 The city conducts its own training in addition to what is required by the Municipal Police Officers' Education and Training Commission. Our additional training includes use of force, use of the Taser, deescalation and scenario training based on changes in the law. Additionally, some of our officers received sensitivity training until last year when we mandated it for all employees annually. Also, many of our officers had training in Mental Health First Aid. However, we made that mandatory, and as of the first week in February 2021, all patrol officers and supervisors have received this training through a partnership with WellSpan/PhilHaven. We also are exploring a co-responder program wherein a crisis intervention employee would respond on calls with a patrol officer. Affordability and liability issues are the main concerns.
The city applied for a 50/50 match grant for body-worn cameras, and we received notification that our application will be awarded. It is our intent to finalize a purchase, implement a policy and train all officers before the end of this calendar year. There are several reasons to acquire BWC: 1) improve officer accountability, 2) improve community relations, 3) enhance officer training and 4) improve evidence quality or make cases easier to prosecute.
The city has a policy in place for complaints and investigations against officers. Trust is built when citizens feel the police department listens and appropriately responds to their valid concerns and opinions. An accessible, fair and transparent complaint process is the hallmark of police responsiveness to the community. It is incumbent on the police department to make its citizens aware that a complaint process exists, how to file a complaint and how the department processes, investigates complaints and that their complaints matter.
Over the last three years, the number of complaints filed ranged from one in 2018, three in 2019 and zero in 2020. The complaints were filed evenly by Hispanics and whites. Also, during the same time period, looking at the use of any force, including the use of hands, I think a reasonable person could determine from our statistics that the city typically uses the least amount of force necessary as per our use of force policy.
After the protest was held, Chief Breiner and I attended a local anti-racism workshop facilitated by the Sexual Assault Resource & Counseling Center and other community leaders. We recognize that this issue is evolving. We have more to learn, and it is a process, but we are committed to improvement in this area. By attending the workshop and taking actions laid out in our "Commitments to Racial Equity" statement, we believe we are on the right course. By listening to our community's voices, holding a conversation with our community, taking action to improve policies, and transparency, Lebanon City is committed. It is our intent to maintain and improve upon our community's trust. We are here to serve the people and provide law and order in a fair and transparent manner. That is our pledge and we will honor it.
Sherry Capello was sworn in as Lebanon's 31st mayor Jan. 4, 2010. Capello's first term focused on becoming accountable to the people, including addressing a budget deficit, attending numerous audit findings, catching up with past due audits, negotiating a contract concession for a base salary freeze for all three unions and nonunion employees, which saved the city approximately $150,000, and establishing a capital reserve fund for future capital purchases. The mayor's second and third terms were focused on economic development.
Capello has been honored with an award in 2021 from the Central Penn Business Journal as one of 100 influential people in Central Pennsylvania. Additional awards include recognition in 2020 from the U.S. House of Representatives for exceptional service to communities in Pennsylvania's 9th District during the coronavirus pandemic; 2017 Lebanon Valley Family YMCA Healthy Living Award for her dedication to the health and well-being of our community; 2016 CLA Clean Sweep Award; 2016 LV Chamber of Commerce Community Builder Award; 2016 APA Planning Leadership Award for an Elected Official; 2015 HACC Distinguished Alumni Award; and in 2012, the LV Chamber of Commerce Athena Award.