Winter Park Urban Forestry Division addresses aging tree canopy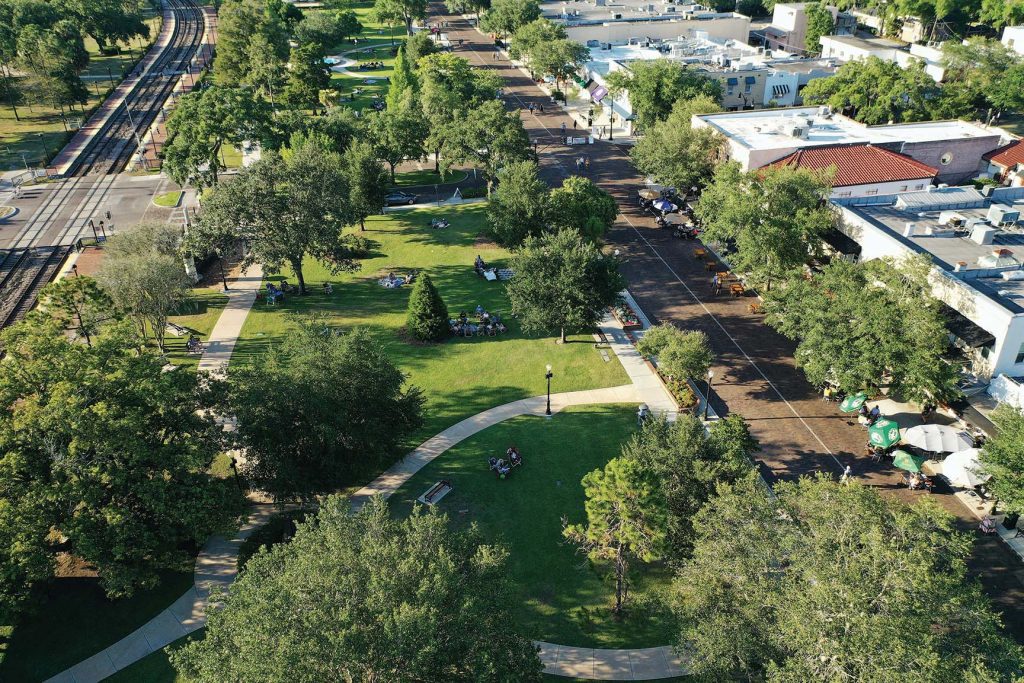 Winter Park, Fla., loves its trees, especially the towering oaks that line city streets and parks, and provide a canopy of shade to city neighborhoods. But this stalwart of urban forestry is facing a dilemma. Winter Park is losing the iconic oak trees faster than it can replant them.
According to the city, there are 22,000 oak trees lining city streets and parks, and many thousands more are on private property. The problem? Most are laurel oaks that are coming to the end of their natural lives. "A laurel oak has a natural lifespan of 40-60 years in an urban environment," according to Josh Nye, Winter Park's urban forester and parks superintendent.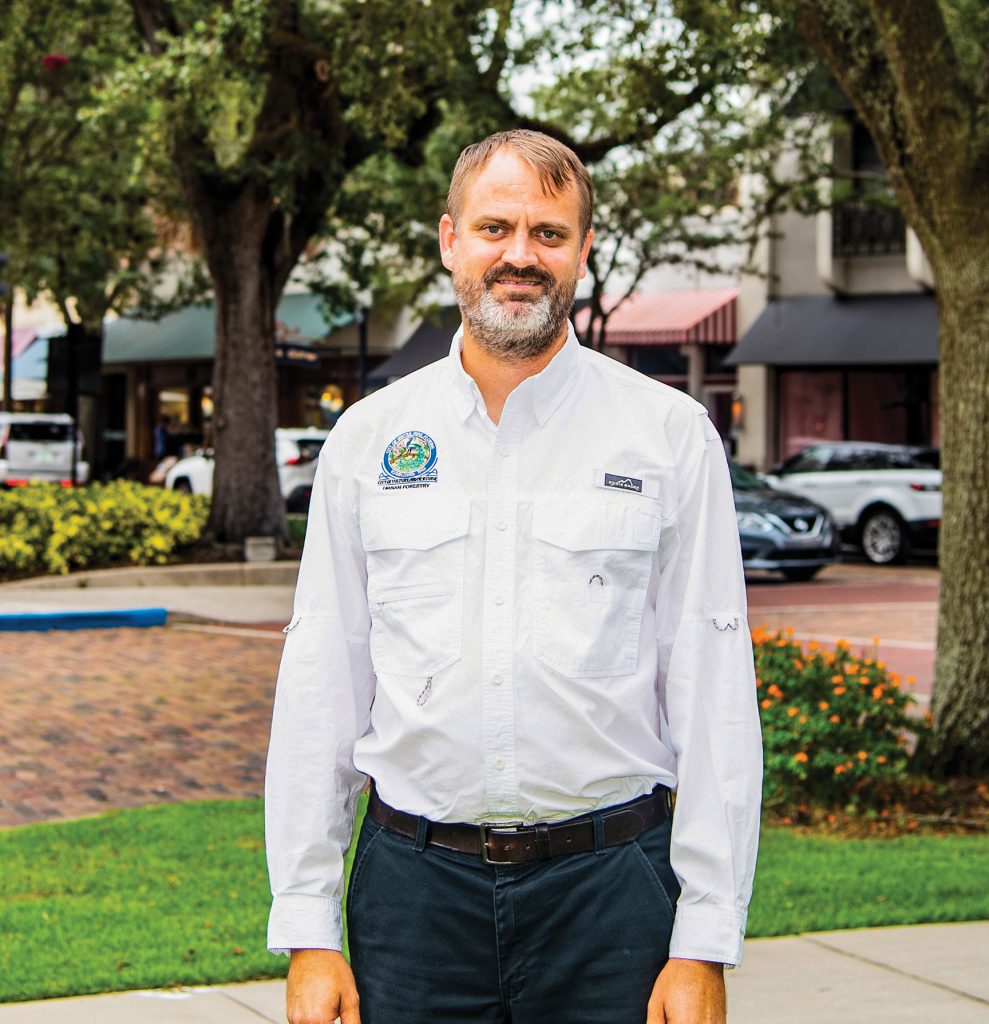 Most of the laurel oaks were planted after World War II. Today they are going through a process known as "retrenchment," which means they are naturally dying. It starts as limbs in the canopy start to break off during storms. Eventually, the insides of the tree are hollowed out, making it a risk for crashing onto streets and homes, thus posing a threat to life and property.
The city of Winter Park formed a forestry office in 1953, one of the first of its kind in the country. The urban forestry division is part of the city's parks department. The division has a $1.9 million budget, which works out to about $66 a year per resident, far above the national average. The urban forestry staff consists of four people, including Nye. Most of the tree removal work is contracted out, but the city staff does selected pruning on their own. Nye and another staff member are certified arborists, with Tree Risk Assessment Qualified certification from the International Society of Arborists.
The division's fleet includes a large truck for hauling dead limbs away, a Bobcat front-end loader and a loader truck with a claw for picking up limbs and debris. They also have seven chainsaws of various sizes.
Staff members routinely inspect older trees, especially those that tower over homes along city streets. They will also go on private property if a tree's limbs overhang sidewalks or streets. Their way of gauging a tree's health is decidedly low tech. They bang on the tree with the blunt end of a hatchet, and can tell by the sound reverberation whether the tree is hollow and ready to be removed. "You get to know what it sounds like," said Nye.
They also probe the base of trees with a 4-foot rod. Nye said, "If you get the probe to go all 4 feet, you have a problem."
Nye has been the city forester since 2015. In his tenure, the city has removed 2,172 trees, mostly laurel oaks. In the same time, the division has planted 2,186 trees. About half of them are live oaks. The change has been dramatic. The laurels are tall, nearly 70-feet, and have a broad canopy. They are being replaced with 12- to 15-foot live oaks, which offer very little shade at this stage of their life. In many cases homes that were once shaded are now exposed to the full Florida sun.
Laurel oaks are fast growers but live short life spans for a tree. Live oaks grow slowly, but can live for hundreds of years.
While no direct numbers are available, Nye said he goes along with a realtor estimate that a single oak tree adds $2,000 to $3,000 to the value of the property. "I've heard that number before. There is no question the trees add value to a property."
The laurel oaks really took a hit at a fevered pitch in 2004 when Hurricane Charley did a direct hit on the city, and within weeks, two other storms hit with glancing blows. Thousands of trees in Winter Park came down in the storms, some on top of homes. It took the city over a year to haul away the fallen trees.
Tom McMackin is a landscape architect, former city council member and now sits on the Winter Park's Tree Preservation Board. "There is no doubt in my mind that property values went down after the hurricanes."
As for the decision to replace the laurel oaks with live oaks, McMackin said, "Over time that was a wise choice."
While the majority of new city trees are live oaks, a more diversified approach is being made to the canopy. About half the new plantings are magnolias, elms, birch and sycamores. Nye said that is to give the city some insurance against a possible blight that kills off oak trees. The city staff determines the type of tree based on the planting space, the soil type and whether the property has an irrigation system.
Winter Park works with two contractors for tree pruning and removal. Much of the pruning is done to keep tree limbs off power lines. Another contractor handles the planting of new trees. The live oaks cost the city $525 apiece, installed. In 2019, the city bought 300 of them. The contractor bids are put out every three years.
Depending on how severely the laurel oaks are affected, the staff will initially prune back branches and limbs to try and give them a few more years of life. "The citizens of Winter Park love their trees, and if we can give a tree a few more years, we'll do that," said Nye.