Startup Waco gathers tools to boost entrepreneurs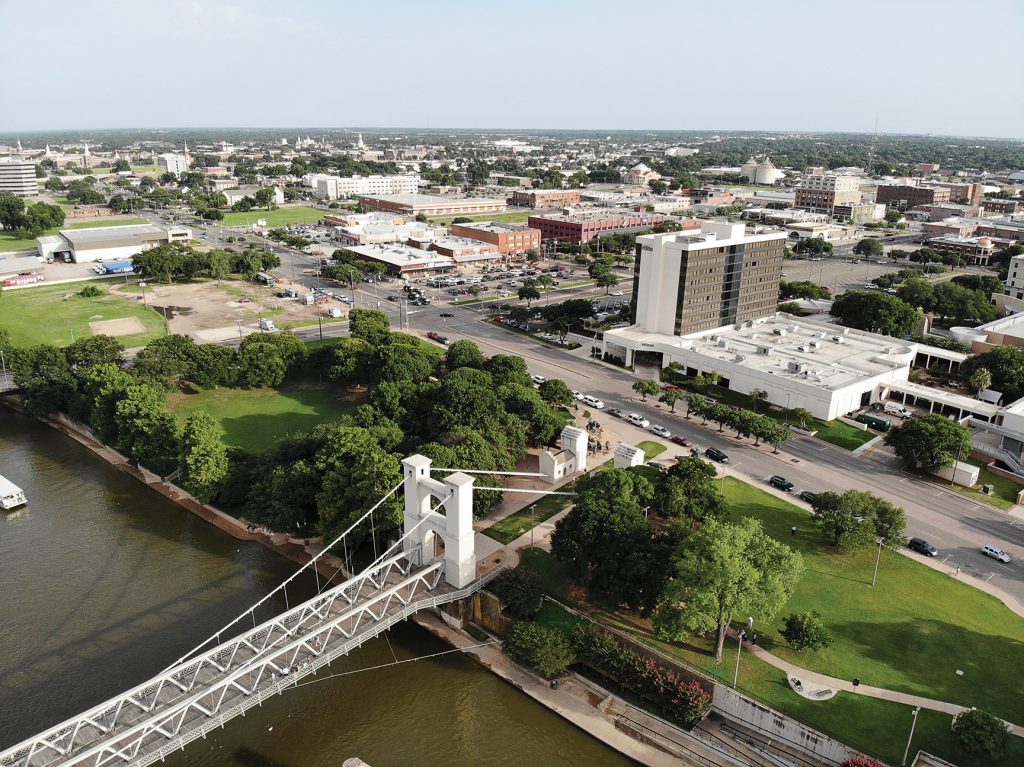 Economic development is necessary for any community to grow and thrive. For smaller cities, however, this can be a struggle, especially when they sit in the shadows of major metropolitan areas.
          In these cases, public-private partnerships like Startup Waco in Waco, Texas, can prove valuable.
          "A local municipality can get farther with its goals when partnering with an organization, rather than having to do everything in-house," Startup Waco CEO Jon Passavant said.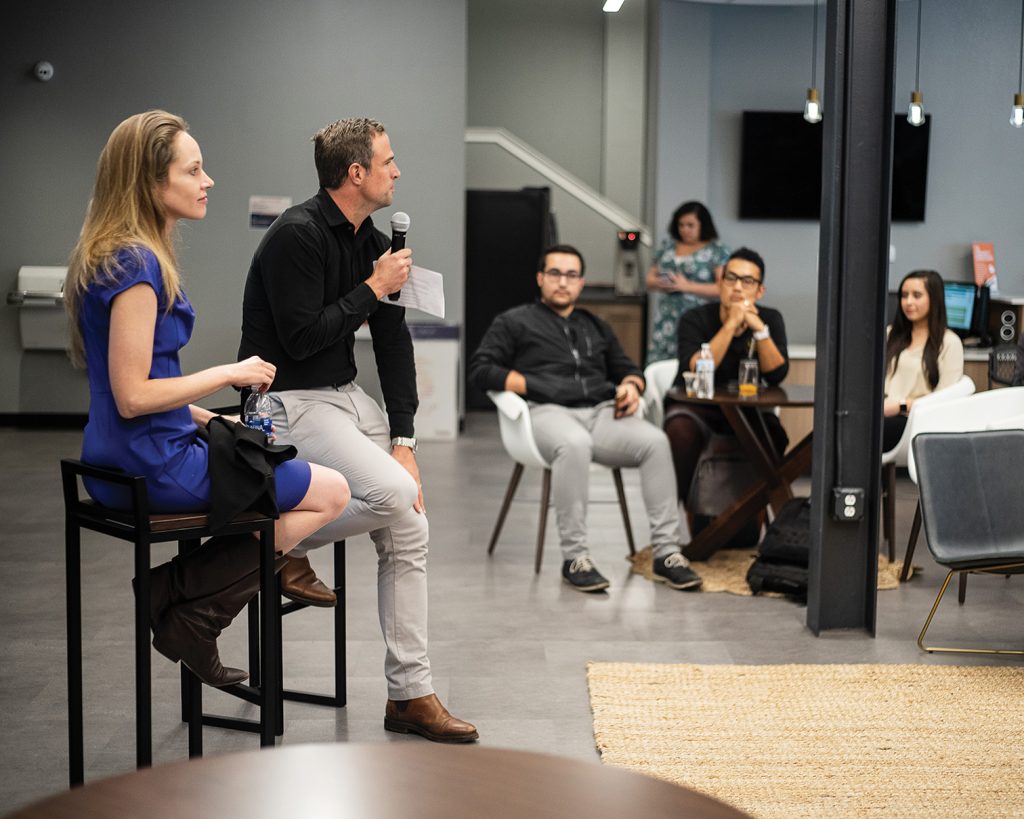 Located in the downtown area, Startup Waco is what Passavant refers to as a "co-working space," where local entrepreneurs can go to find resources, advice, mentoring and anything else they need to make a start.
          "This is really what city and local governments are tasked to do, is have a forward-looking aspect for their economic development," Passavant said.
Waco, population roughly 150,000, is surrounded by the likes of Houston, Austin, San Antonio and Dallas, three of which boast populations in the millions.
"People pretty much came to Waco on their way to somewhere else," Passavant said.
Not content for this to be Waco's distinction, a group of business leaders and local university students met to discuss what it would take for businesses to succeed in Waco.
"It's really looking at the constraints smaller communities have," Passavant said. "They have capital constraints, personnel constraints; they can't do everything."
The city of Waco and McLennan County came on board, partnering to take a close look at entrepreneurship countywide and to study data, such as what types of businesses were forming and what those businesses were lacking.
"We wanted to form something that would be somewhat of an impetus for these entrepreneurs," Passavant said.
This is not to say anyone wished to turn Waco into the next major tech startup hub. Rather, the desire was to provide support for existing local entrepreneurs.
The group formed a leadership council consisting of city-level and chamber of commerce department heads, and there is also a board of directors made up of chamber heads, city council representatives, community foundation representatives and successful local entrepreneurs.
"So, that is what those leaders did before any talk of any grants even began," Passavant said. "They built the group, got stakeholders involved. When they went to the county and city, their goals were set pretty clear."
Once the group was established, its members wrote and submitted a grant proposal and were awarded $750,000 from funds the city sets aside for economic development.
These funds were used to secure a physical location and develop it into what Passavant referred to as a "co-working space." The purpose was to provide a literal "front door" that local entrepreneurs could walk into and find access to resources and networking opportunities.
Passavant describes Startup Waco as both "an independent nonprofit organization and a classic public-private partnership." It does its own fundraising privately, through sponsorships and donations. However, while the city and county do not continue to put money in, the initial funding was essential to the organization's successful start.
"I think, without the city and county stepping in and putting that money in first, it would have been very difficult to garner all of the support we needed to operate this," Passavant said.
Despite having already made an impact on the local business community, Startup Waco has not been around long. It launched in March 2019, with Passavant joining in September 2019.
Then March 2020 came, forcing changes on the young organization.
"Being relatively new Pre-COVID, a lot of the success was around community things: numbers of people showing up at events, the weekly entrepreneur meet-up when 50 to 60 people would come," Passavant said. "Those sort of community-driven goals were part of what we were doing, and they were really working well.
While COVID-19 has changed the face of this, the idea is still the same. Pre-COVID, Passavant said, clients could attend events and workshops and receive in-person training — the "front door" approach.
"COVID has changed the way we deploy a lot of our services," Passavant said. "It hasn't changed the focus, but it has changed the method."
Passavant described Startup Waco's business clients as being at two ends of a business spectrum. At the one end are what Passavant called the "Main Street" businesses.
"We have all types from restaurants and coffee shops and food trucks and hair salons and coffee stands and community event organizers, group hubs, you name it, we work with them," Passavant said.
          At the other end of the spectrum are what he referred to as being more tech-centric, high-growth and future-looking companies hoping to start up in Waco.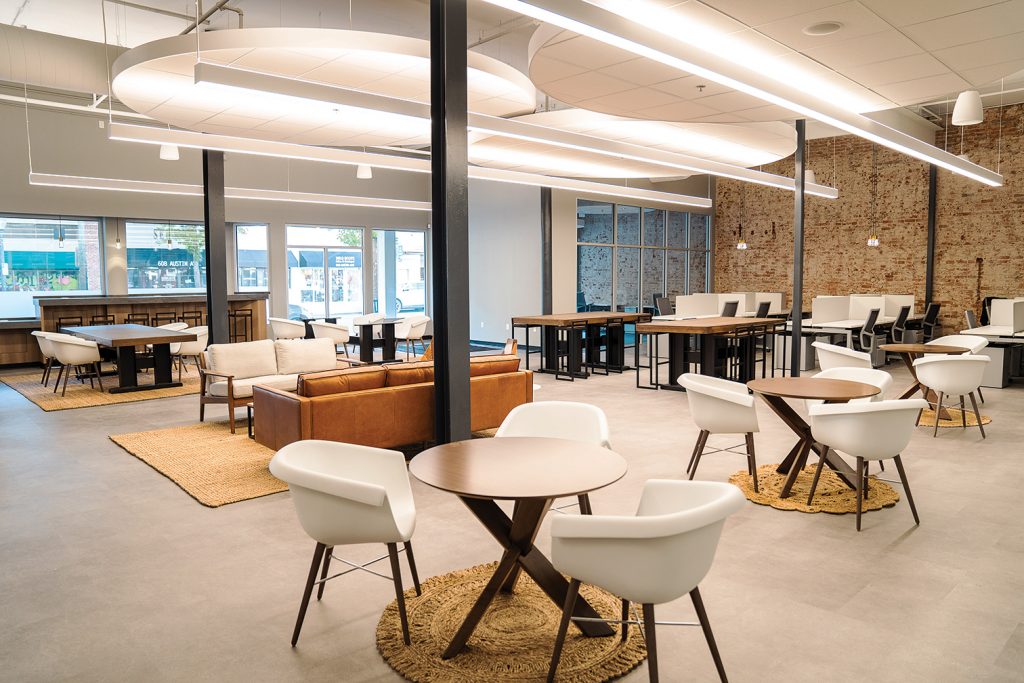 Whatever the size of the business in mind, a Startup Waco representative will meet one-on-one with the business owner or owners and perform a general intake. During this session, they discuss what the business does or will do, and Startup Waco then directs them to available resources and offers programs like mentoring.
Representatives also help them connect with the local small business development corporation, accounting firms and others who can assist in areas like setting up bookkeeping and human resources.
"Whatever your challenges are, we are able to inform or make an introduction to help you get the advice and guidance that you need," Passavant said.
According to Passavant, the key to success in supporting small businesses is having both a practical view of what is important locally and a more overall view of what each business needs to become established and grow successfully.
This approach means looking at the broader picture as well, things like strategic partnerships, tax incentives, development grants, research grants and anything else a fledgling business needs not only to survive but to thrive.
"If you just came in and said, 'Hey, we're going to loosely build resources,' any entrepreneur who wants that type of information can go online and find it," he said. "What they can't find is a community of people who are supporting one another. What they can't find is personalized, customized help for one another."
One means to this is building what Passavant called density of entrepreneurs.
"A lot of data indicates proximity to other entrepreneurs has a beneficial effect," he said.
Another strategy is to explore what the local community has to offer. At the same time, it means looking at what similar communities have successfully done.
"See what they're doing that works, take time to sit and understand what resources you have and how they can be used for business," Passavant said. "Every community is going to look different."
For Waco, that meant examining what the city has to offer, what resources are available locally and, simply, what makes it stand out from the larger cities that surround it.
"If we'd tried to make ourselves like Dallas, Austin, Houston, in any particular way, we would not be successful," Passavant said. "So, every community needs to take a hard look at themselves and say, 'What is unique about us?'"
As of fall 2020, Startup Waco was seeing between five and 10 businesses per week and had grown to about 170 members. Though it has only been around for about two years, Passavant estimates Startup Waco has already directly helped several hundred businesses per year.
An example of a success story is a chicken and waffles restaurant that began as more of a catering service. The entrepreneur began meeting with Startup Waco, which helped her create a formal business plan, understand what her capital needs were and where she wanted to go with her business.
          As of November 2020, she had purchased her first food truck, was meeting with investors about her first location and was considering franchise opportunities.
"That's the kind of thing you want to see," Passavant said. "Every entrepreneur, no matter who you are or how much money you have, you need other people, other resources, to be able to accomplish what you want to accomplish."