Refurbishments add new life to vehicles, ease municipal budgets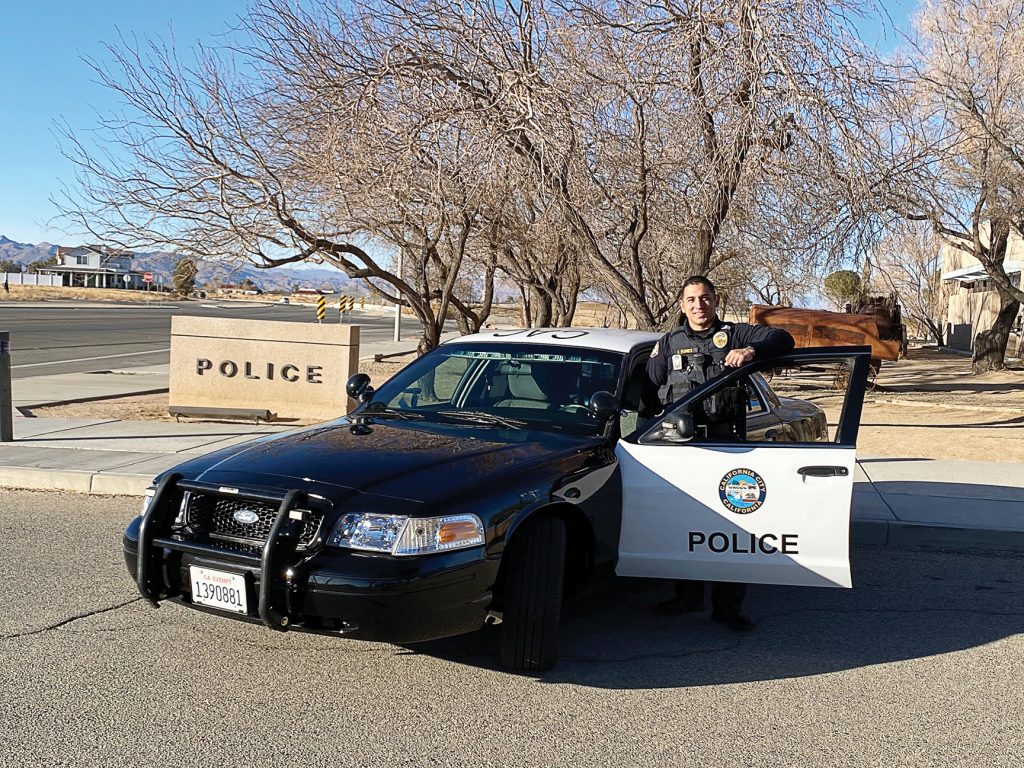 When the newly hired California City police chief arrived in town, he realized he had three goals to achieve.
          The goals were aimed at "making this a good place to work," Jon Walker, a retired Los Angeles police officer, said about his hiring in early 2020.
He wanted to ensure his 12 officers received continuing training; he had to repair and update the 30-year-old police station; and he had to update the force's aging fleet of vehicles. The oldest Crown Victorias, which have seen steady use in the fleet, had nearly 200,000 miles on them; the majority had more than 100,000 miles. The newest SUVs in the California City fleet had seen between 55,000 and 90,000 miles of use.
Walker said the department was plagued with vehicle breakdowns and towing bills that totaled more than $200,000 in his first year.
          The vehicles proved to be the most daunting part of his threefold plan. "We ordered two new vehicles last June," he said in mid-January.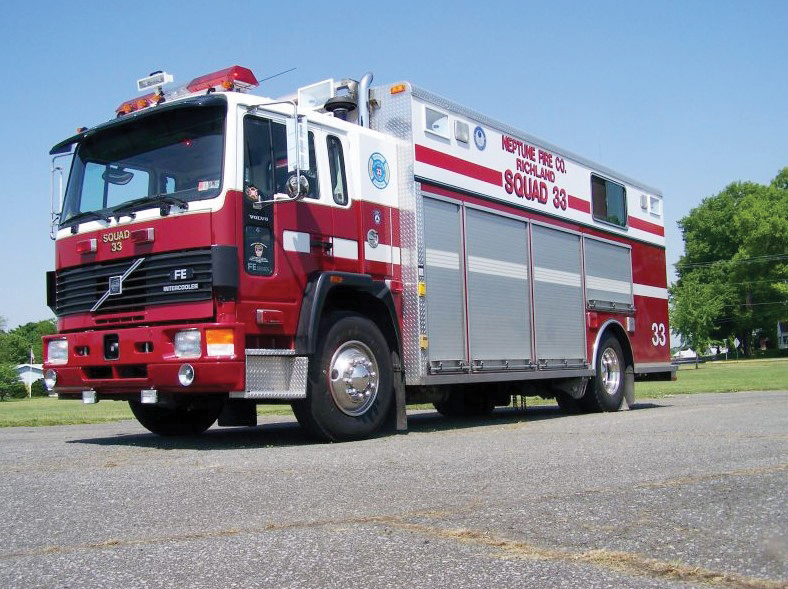 He knew COVID had hit the auto industry hard with the decreased flow of parts from overseas manufacturers as well as slowed domestic production and plant shutdowns, but the projected delivery of October or November for the two new Ford Explorers dragged on into 2021.
California City is located in the Mojave Desert about 100 miles north of Los Angeles. While it is the state's third largest city, covering more than 200 square miles, its population numbers only about 13,000. What this means for the police department is a lot of rough and dusty territory that is hard on vehicles and the systems both inside the car and under the hood.
After consulting with police chiefs in neighboring McFarland and Ridgecrest, Walker discovered a new option for the aging vehicles.
"They told me about a place in Orange County that refurbishes police cars for a fraction of the cost of a new one," he said. Instead of the $50,000 price tag for a new vehicle, the company refurbishes police cruisers and SUVs for less than half that price, with a six-week turnaround and a warranty of three years and unlimited miles. "You only get 36,000 miles on the warranty for a new vehicle."
California City is one of many municipalities turning to refurbishment rather than the replacement of fleet vehicles in a variety of ways and for a number of reasons.
In addition to the cost-saving benefits of refurbishment, sometimes it comes down to whether you are happy with the vehicle you own.
"I always ask people if they love their truck … If they do, they should refurbish it," said Ron Fink of Fireline Equipment in New Holland, Pa. Unlike the police cruisers in California City, most fire department vehicles have fairly low mileage because their emergency calls are generally within a small geographic area.
Fink said refurbishment can be anything from new seat cushions, paint and graphics to replacing the engine and transmission, electronics and lights to mounting the existing truck body on a new chassis.
While the cost of refurbishing a large fire truck with aerial ladders can run anywhere from $50,000 to $500,000, those numbers are still a fraction of the cost of a new truck.
The popularity of refurbishment has grown in recent years, and Fink said Fireline has worked on vehicles from as far away at Washington State and as old as a 1981 truck.
When a fire department approaches him about working on a truck, he has a list of questions to help in making the decision. Some departments may be hoping to get another five years from a truck before replacing it and some may want an additional 15 years.
"Sometimes they may not be able to get the same product that has worked well for their situation," he noted.
          The answers help Fink and his team determine if refurbishment is the answer and what components need to be replaced. "Refurbishment is not right for everyone. It just depends on the individual situation."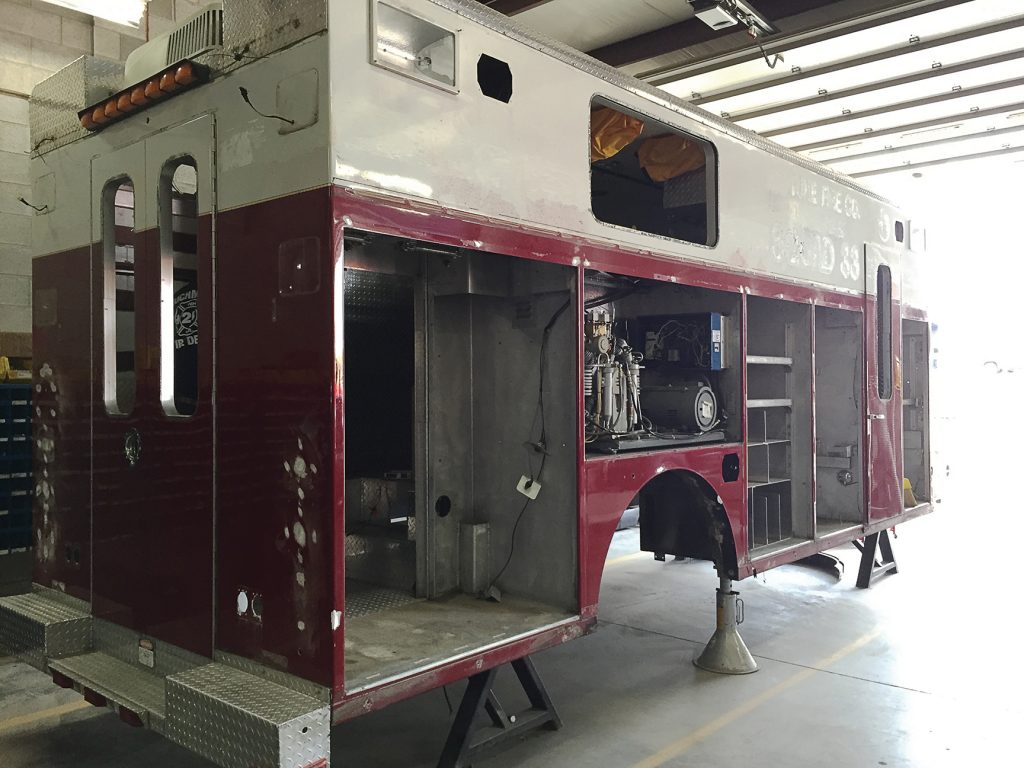 Fink said some smaller fire departments cannot have a vehicle out of service for the two to three months it may take for required work. In that case, purchasing a new or used vehicle may be the best answer. He pointed out renting a replacement vehicle for that time period can also be an option.
"It comes down to whether they're spending good money or bad money to keep the truck they've been using," he added. "We can help them with that decision."
John Scullin of Demers, Braun, Crestline Ambulances in Van Wert, Ohio, added because municipal budgets have "just been shredded" lately, public safety agencies have had to get creative about ways to update their fleet to current safety standards.
A "remount," as refurbishments are called in the ambulance business, fixes not only mechanical and interior wear and tear but can also swap old halogen lights for the brighter, more energy-efficient LED lights and replace outdated electronics for newer, more user-friendly equipment.
Scullin said remounts cost approximately 30% of the price for a new ambulance and will add years to the average five-year lifespan of an ambulance. In addition, remounting can preserve the quality of a well-built vehicle.
The day California City's Chief Walker picked up the first refurbished Crown Victoria from Wild Rose Motors in Anaheim, he had praise for his nearly new vehicle. "We just took it out for a test drive, and we couldn't be happier."
          Walker said the new interior was comfortable and the car handled well. "We've contracted to refurbish four Crown Vics." He added Wild Rose also refurbishes SUVs for a $26,000 price tag and promises the same warranty and the same six-week turnaround time.
          "It almost makes me wonder why I would buy a new vehicle." Walker did note the ideal for any department is to rotate the replacement of fleet vehicles. Since budgets are tight for many municipalities, this is a step municipalities sometimes believe they cannot afford to do. "But when you consider the cost of repair bills and towing charges for breakdowns, that can add up pretty quickly."