Unmanned air traffic management system research study uses drones to monitor traffic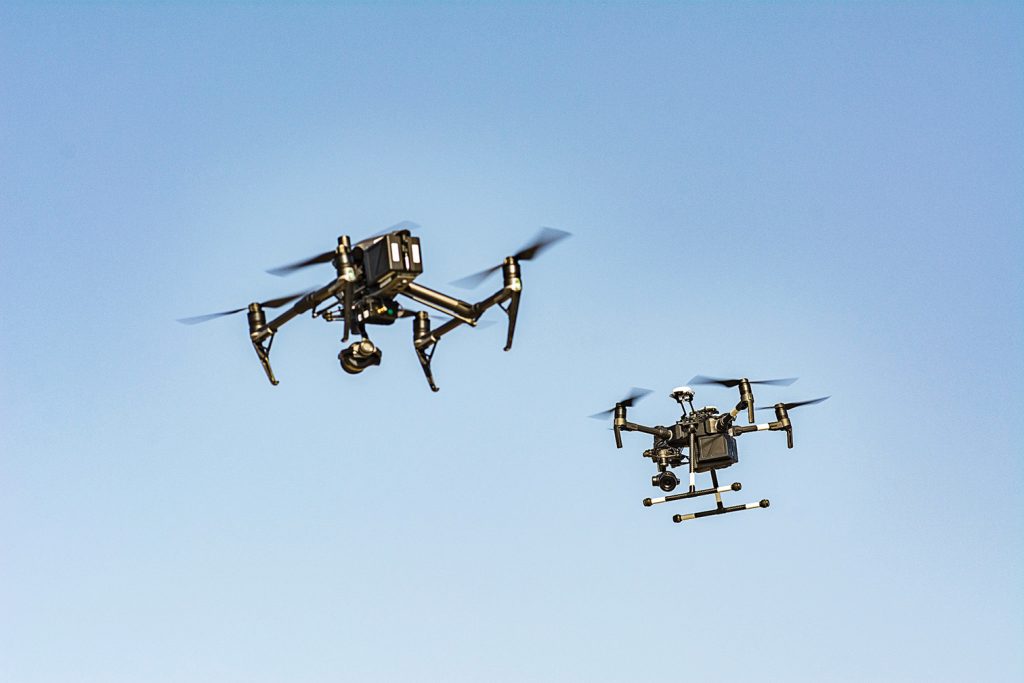 DriveOhio, part of the Ohio Department of Transportation, and Ohio State University have teamed up with various other organizations and businesses to work on a three-year, $5.9 million research project that began in 2018.
          The purpose of this study is to monitor the 35-mile Smart Mobility Corridor stretch of US 33 between Dublin and East Liberty in Ohio in order to develop a low-altitude air traffic management system. This system would be used to ensure that unmanned air traffic could be operated safely so state government could eventually use unmanned aircraft for certain purposes, such as traffic management.
The research idea was accepted by ODOT's office of research and approved by the research advisory board. A request for proposal was then released and competitively bid on. Following the bidding process, OSU was approved by the RFP review team.
          Luke Stedke, DriveOhio managing director, communications and policy, described the equipment that has been necessary for the research study, which included both an active radar system — the SRC R1400 (3) — and passive radar from OSU. There was also computers and infrastructure to support the radar systems, such as connected and automated vehicle equipment for the CAV unmanned air vehicle connections. The unmanned aircraft systems being used are those already owned by both ODOT and OSU. OSU has also provided manned aircraft radar testing assets.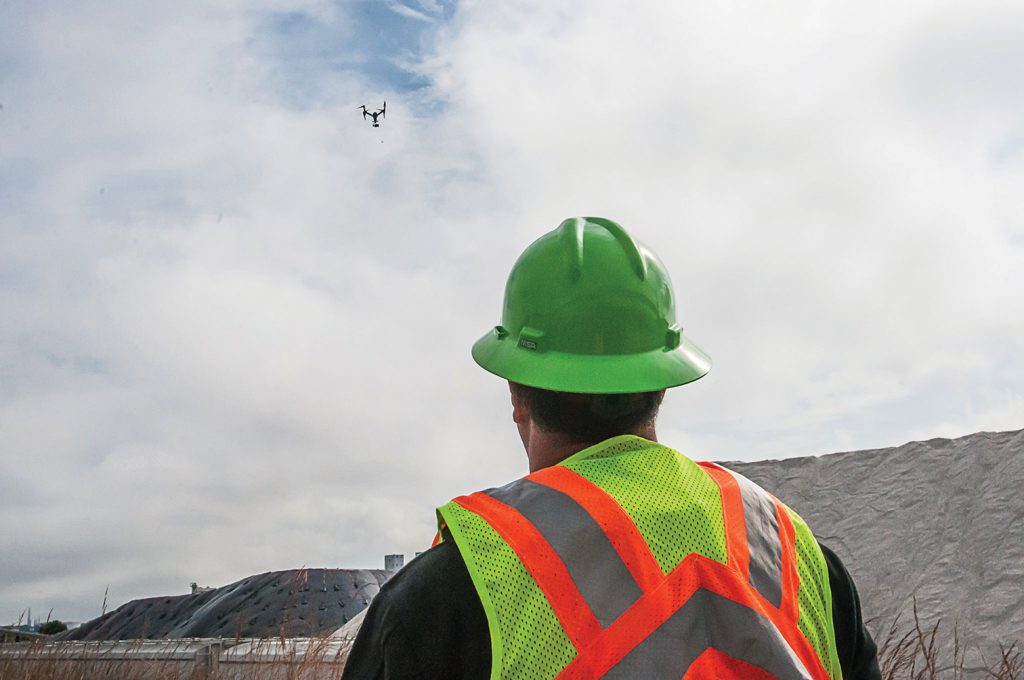 "Currently, we have used only one drone for the testing of the radar," Stedke reported. "This research is primarily for air traffic management but does relate to ground traffic in support of ODOT's ground system. These UAS have the ability to transmit real-time data for situational awareness of events for better decision-making." This stretch of US 33 was chosen because it has a significant investment in CAV infrastructure, which can also be leveraged as part of the research study.
He continued, "The system is research for a statewide unmanned traffic management implementation plan and not intended, at this time, for routine operations, though discussions are taking place that this will be a future direction to maintain the system after the research is complete."
At this time, Stedke explained, "We are testing active and passive radar as a means for deconfliction and discovering all the supplemental services needed to support safe operations, which will be included in the final report. This report will guide further plans and investments."
Part of this research includes looking at CAV infrastructure and how it can be leveraged for UAS operations as well as connections between CAV and UAV. However, Stedke admitted, "We are limited on information we can release while the research is in progress." Upon completion of the project, all information gathered through the research will be published and available to the public.
Stedke stated, "OSU has a ton of expertise in all areas and has done a great job in leveraging the industry partners for their respective expertises."
          He also mentioned a number of other partners in the project. Ohio UAS Center is responsible for the overall management of the project and contributed through expertise in advanced air mobility, UTM and flight operations. AiRXOS is the lead on the Federal Aviation Administration partnership for safety plan and coordinates the research study's FAA approvals and management platform for the unmanned traffic management. SRC contributes radar detection and classification to the project. CAL Analytics assists with the project through system integration and working with the ACAS sXu, which helps with detection and avoidance in unmanned aircraft systems. ResilienX is leading the project's contingency management platform through the Ohio Federal Research Network with research on system health and integrity for UAS traffic management.
DriveOhio was established in 2018 to help facilitate smart mobility with automated ground and air vehicles to make travel safer and improve quality of life for Ohio citizens. Stedke commented the center is uniquely positioned to drive, test and deploy new technology and automated vehicles in the state. There are also a great number of resources with a strong history of innovation in aeronautics.