Cumberland's scenic beauty draws visitors in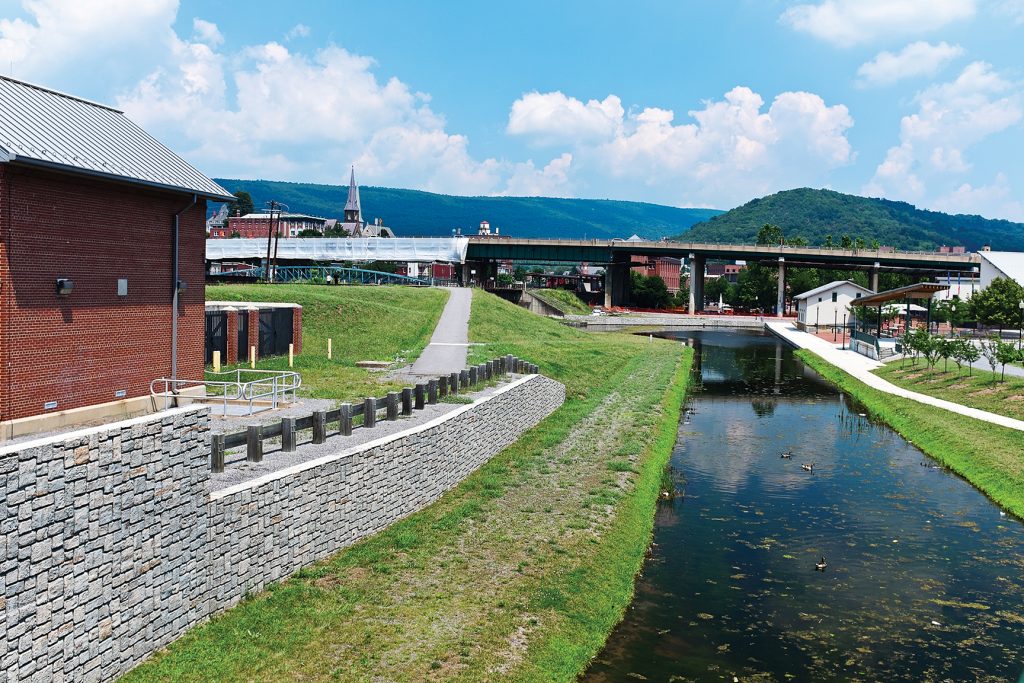 Cumberland, Md., rests in the center of Maryland's panhandle, a short distance, at least as the crow flies, from the bordering states of Pennsylvania to the north and West Virginia to the south.
          Unlike the more well-known region of the state near Baltimore and Washington, D.C, Cumberland is located in the state's mountainous section and differs vastly from its eastern neighbors.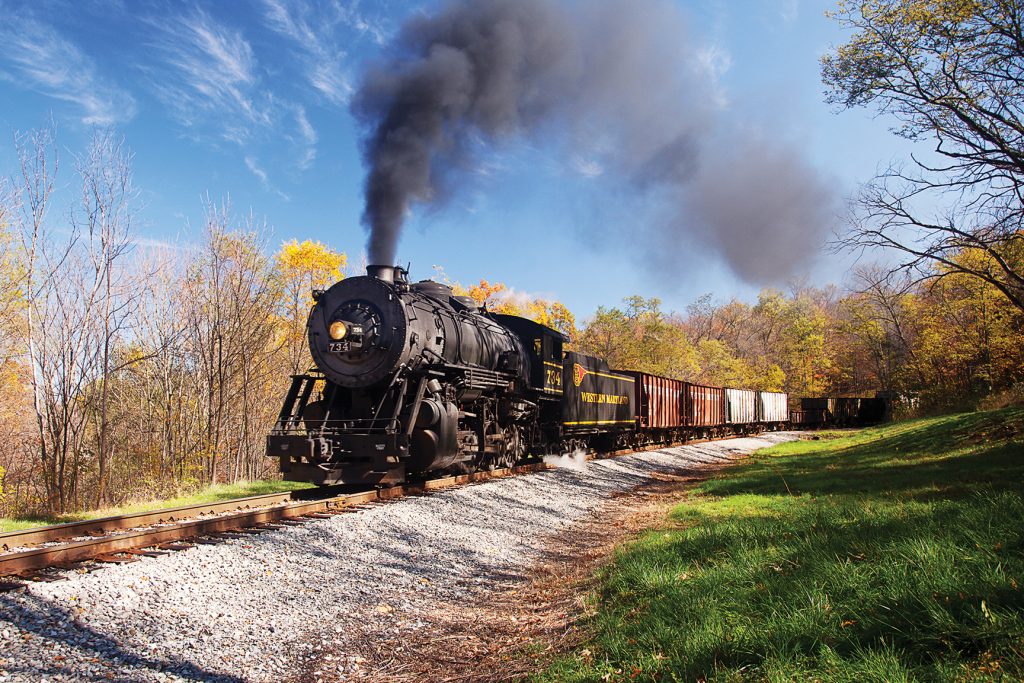 "Maryland here is only about 8 miles wide," said Cumberland Mayor Raymond Morriss. "You look across the Potomac River and you're looking at West Virginia. There's times you people don't realize that it's West Virginia right there when you're looking out the window.
"Honestly, sometimes people in this region have an affinity with West Virginia or Pennsylvania even more so than Maryland, because being the western part of Maryland, out here in mountain Maryland, it's really a dramatically different part of the state."
It's mountainous terrain gives Cumberland access to a number of popular activities, from hiking to fishing to biking. The city also lies in the middle of the Great Allegheny Passage, which is a trail system running from Pittsburgh to Washington, D.C., through the Appalachian Mountains. At about 150 miles long, each year, thousands of tourists either hike or bike all or a portion of the passage.
Another outdoor feature of Cumberland is it has one of the last operating steam-run trains in the United States, "Mountain Thunder," which takes visitors about 16 miles away to the city of Frostburg, Md. The train, operated by Western Maryland Scenic Railroad, currently isn't running due to the COVID-19 pandemic but is expected to be back in service in the near future.
In fact, Mountain Thunder is one of the few remaining reminders of the transportation industry that helped build Cumberland and turn it into the 20,000-resident city it is today. Like a large portion of the Appalachian cities, Cumberland is in the midst of attracting new businesses as the economic development of the city has dramatically changed over the last century.
"We're really fortunate we have two higher learning institutions within a 10-mile radius," said Laurie Marchini, a member of the Cumberland City Council. "We have Allegheny College of Maryland and Frostburg State University. This has been really helpful to create an educated workforce and a ready workforce when we know somebody is looking at our area. They've been really flexible and designed programs to accommodate those needs. We used to be a big industrial center.
          "We started out as kind of a transportation hub with the C&O — Chesapeake and Ohio — Canal and the railroad, and we had like Celanese and Kelly-Springfield tire and Pittsburgh (railroad). We had lots of industry here, and this has happened for a lot of small towns; the industry kind of either dies, goes away or goes overseas and then we're kind of left to reimagine ourselves."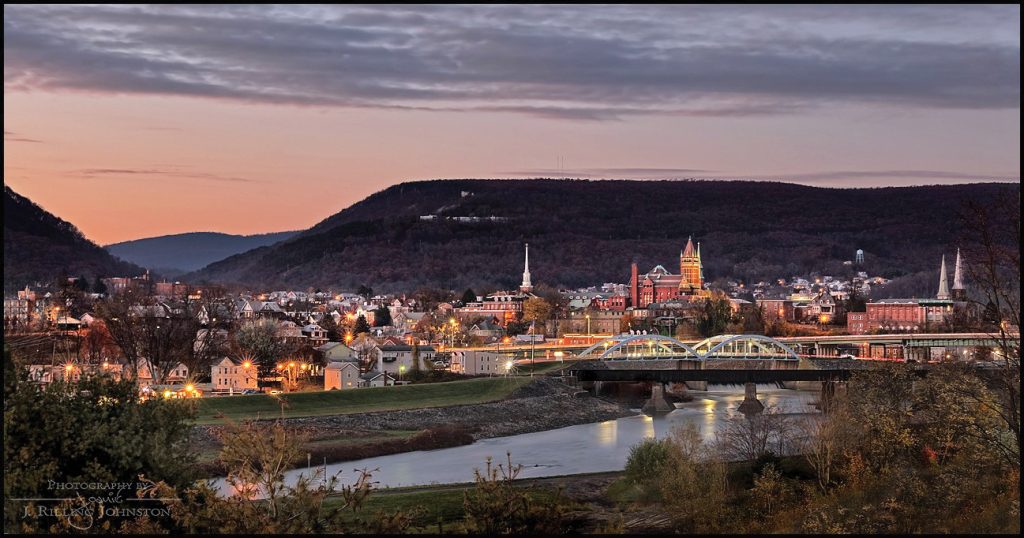 Currently, the largest employers in Cumberland is its area's hospital system, UPMC Western Maryland, and the local school corporation, which actually attracts students from neighboring West Virginia and Pennsylvania.
An emerging employer in the region is Grow West, a medical marijuana grow operation and dispensary that already employs more than 100 people and just announced a $14 million expansion, which should bring even more jobs and money into the community.
Cumberland is also marketing itself to remote workers looking to take advantage of the great outdoors and a cheaper cost of living.
"It is a real advantage for people, especially young people first starting out to be able to come out and buy their own home," Morriss said. "What doesn't seem like a very big salary in Baltimore or D.C. is really good money out in Cumberland."
          Morriss and other city officials are also in the process of updating Cumberland's infrastructure to make it a better place to live and work. For instance, the city is in the process of updating its water system and installing fiber optic cables.
          It is also in the process of redoing Baltimore Street, which is Cumberland's main street and has had a mall-like structure blocking it for the last several decades. Soon, it will be opened up and give the city more of a traditional downtown look and feel.           The results of the Baltimore Street project are eagerly awaited, with Marchini stating, "I'm really looking forward to an insurgence of new businesses and boutique shops and more upper story development where our downtown is really going to take off."