All-hands on deck for fire mitigation efforts in Durango, Colorado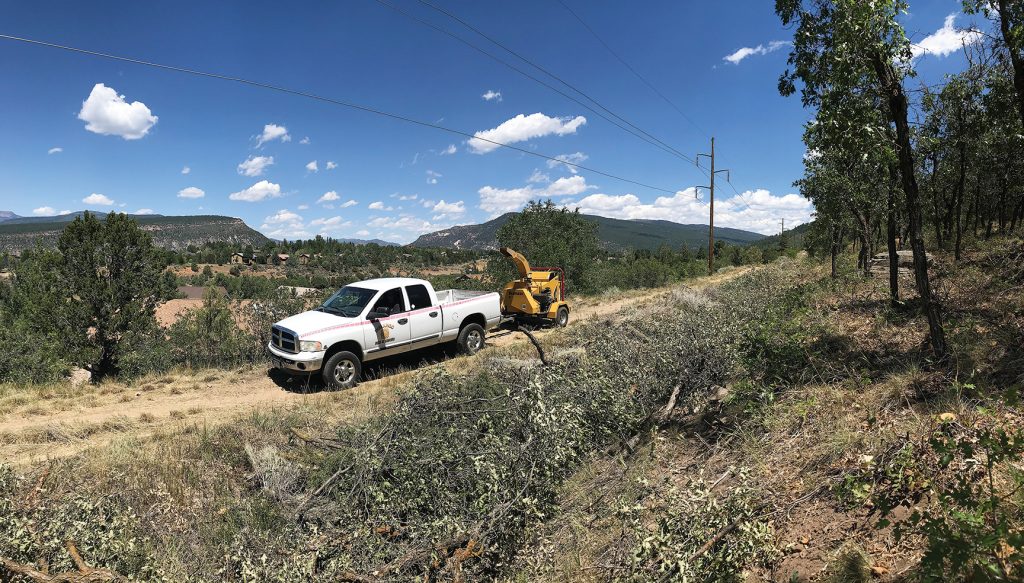 In 2018, southwest Colorado experienced one of the largest wildfires in the state's history. The wildfire started in June and continued through July, burning across an estimated 54,000 acres.
          Prompted by this wildfire, multiple entities near the Durango area joined forces to form the Fire Adapted Durango Partnership in 2019. Since its creation, fire experts and land managers in the community have worked together to reduce the risk of wildfire through fire mitigation and public education.
          The mitigation efforts are concentrated in areas known as wildland-urban interface, or WUI, which is an area where man-made improvements are built close to natural terrain and flammable vegetation. In these areas, hazardous fuels are reduced through manual thinning and removal. This decreases the fire risk while still leaving privacy screening, wildlife habitats and a healthy vegetative landscape.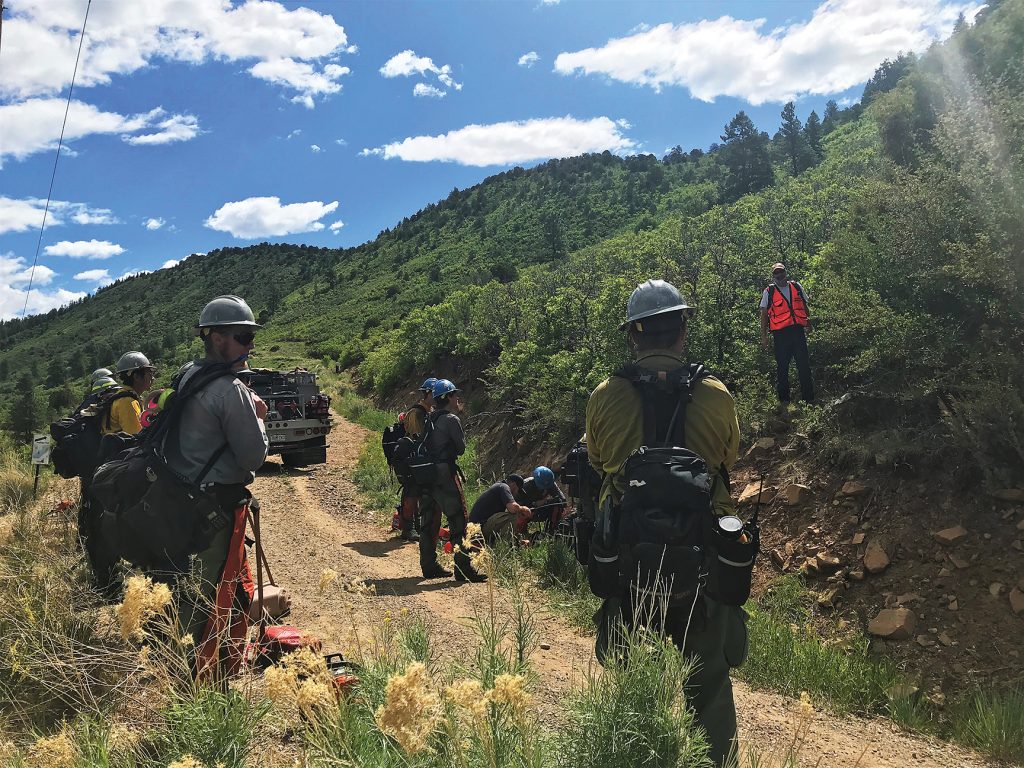 "As cities expand further into the wildlands, we must learn to coexist with fires instead of simply fighting them," said Charlie Landsman, La Plata County coordinator for the Wildfire Adapted Partnership. "Wildfire mitigation work has been shown to reduce losses to both structures and lives, and it is necessary for every municipality and landowner to take responsibility for the safety of their home and community by removing hazardous fuels."
The partnership is comprised of 10 entities, each essential to the mitigation efforts. The entities involved include the city of Durango, Bureau of Land Management Tres Rios Field Office, Colorado State Forest Service, Durango Fire Protection District, the Wildfire Adapted Partnership, La Plata County, San Juan National Forest, Colorado Division of Fire Prevention and Control, La Plata Electric Association and Durango residents.
"Community-wide safety such as fire mitigation is much more successful when joint forces partner to make it happen," explained Amy Schwarzbach, natural resources manager for the city of Durango. "Each entity brings significant and different expertise and capacity to the partnership."
The city of Durango plays a cornerstone role in this partnership as its parks and open space lands total over 3,000 acres.
"Undertaking fire mitigation on these lands is being done in the interest of our residents and with the involvement of our residents and, of course, is being funded in part by our residents," said Schwarzbach.
The Wildfire Adapted Partnership breaks down the barrier of landownership boundaries to educate private landowners on the role they play in making the community fire safe.
          "Wildfire mitigation work is most effective when done directly around homes," said Landsman. "Furthermore, most structures lost to wildfire ignite from embers, not from the main flaming front of the fire. In order for landowners to protect their home, they need to reduce fuel load around their homes on their own property."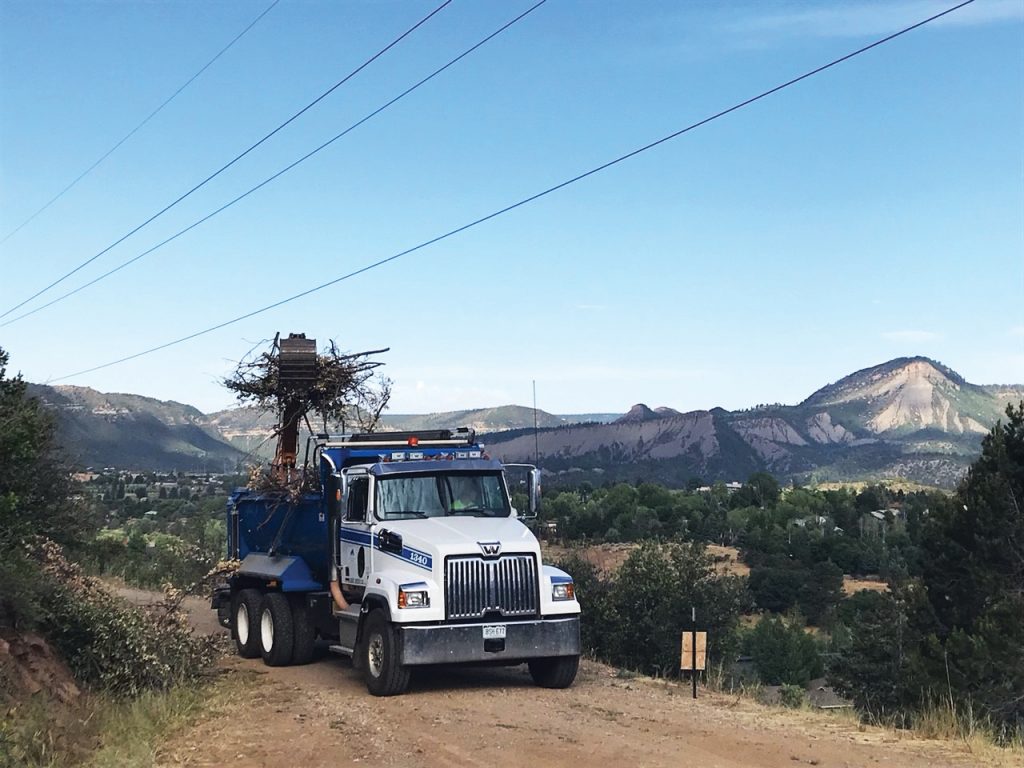 So far, educational efforts involved with this partnership have included public presentations, site visits with live demonstrations, mailed educational letters and the publication of online information.
Getting the landowners involved with this partnership is crucial to its success.
"Residents of Durango are very passionate about the open space that we all enjoy, and with that, there will be different opinions on the best methods to preserve and protect those open spaces," said Landsman. "Luckily, the support from all partners in the Fire Adapted Durango Partnership alleviated many of the concerns about the proposed project. This work was done to protect the city of Durango but also to protect the public lands. We have experienced structure fires transitioning into wildland fires in the region before which is why it is so important to create this separation between the built environment and the forest. It is mutually beneficial to both."
In addition to getting landowners involved, the COVID-19 pandemic has thrown some challenges at the partnership.
"From budget cuts, staff layoffs and hiring freezes to quarantine and the inability to meet in person or share vehicles and temporary housing, the hurdles of COVID-19 have been massive," said Schwarzbach. "However, the partnership overcame challenges by sharing equipment owned by the various partners to keep project costs down through budget cuts and grant funding delays."
But, regardless of any challenges or hurdles, the partnership doesn't have any plans of stopping soon. Even though the partnership was created with a specific project in mind, there is always more mitigation work to be completed.
"The partnership already has future projects proposed and wildfire mitigation is a never-ending process. As more areas around the city are developed and as fires continue their destructive patterns, more mitigation will be needed," said Landsman. "Furthermore, vegetation grows back. No treatment project is ever truly finished since re-treatment is always necessary. Sustainable systems must be created to ensure each and every year we are not only maintaining treatments but also expanding them into new areas."
          Because of the solid relationships formed among the many entities involved, more community projects — even beyond fire mitigation — can be tackled in the future.
"I think it is very important to recognize the power of successful partnerships. When entities join forces to share expertise and capacity, so much more can be accomplished," explained Schwarzbach. "Key to partnership success is a mutual respect among partners — this includes respecting people's time making meetings productive and concise, and only calling meetings when necessary or with the partners responsible for a certain aspect of the project. In our very first meeting, we asked everyone to let the group know what they can and are willing to bring to the partnership, and what time commitment they can offer. That foundation has proven to be solid and lasting."