Advanced metering operations streamline water operations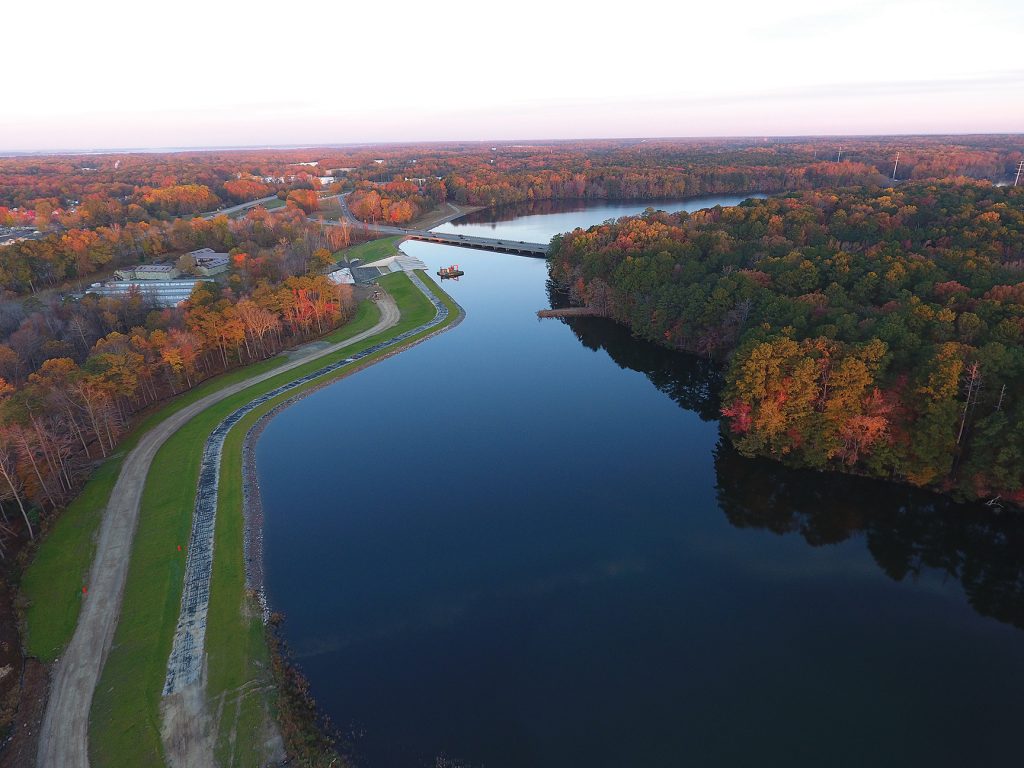 Advances in automation have dominated all sectors in the 21st century, and government is no exception. The city of Newport News, Va., is making an investment in an advanced metering infrastructure project to streamline operations, increasing efficiencies that will benefit workers, residents and the planet.
The man at the helm, General Services Division Manager Shawn Rohrbach, has been with Newport News Waterworks for 20 years. He said the fact the department is a regional water provider adds a different dimension to its work.
"This means we just don't provide water for the citizens of Newport News, but we also provide water for the city of Hampton, Newport News, Poquoson, York County and part of James City County, so there's five jurisdictions total," he said. "We have about 130,000 metered accounts. And that serves approximately a population of about 400,000 people."
The demographics of the area add a layer of complexity at times, because there's a considerable "transient population," due to the preponderance of military installations in the region. That can mean extra work because rental properties often generate a higher number of service orders.
"To give you an example, a couple of years ago, my meter operations group did close to 90,000 service orders in a year," he said. "Of those 90,000 service orders, 60,000-plus of those were just simply going out and turning the valve on or off or getting a simple read. So, with this new technology, we had the capability of reducing our workload by two-thirds by having it done automatically."
Rohrbach said the project will cut down on labor and the use of other resources, because the department is going to change out the 130,000 meters in the next 42 months in exchange for smart meters connected to a transmitter.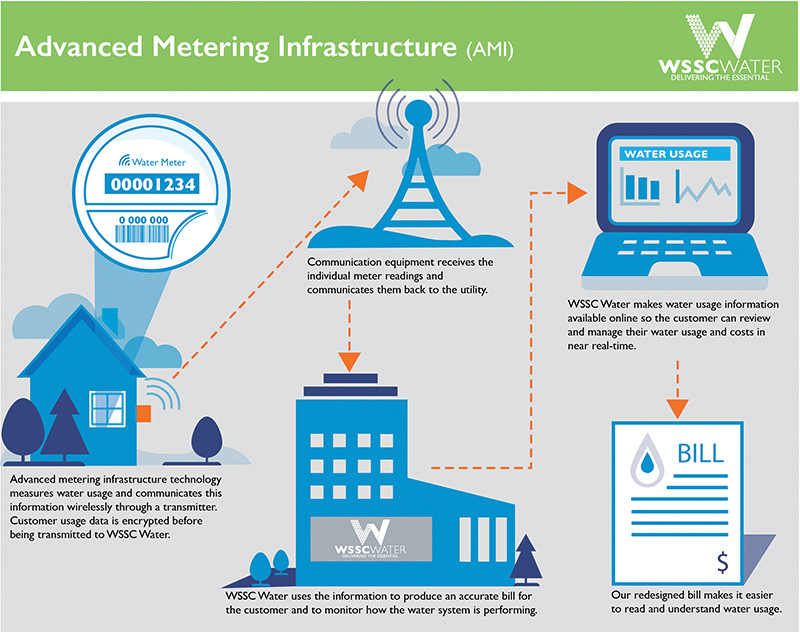 "What's going to happen is that the meter data will be transmitted to be read every single night to a communication device," Rohrbach explained. "And then that device will send it back here to Newport News Waterworks' billing department. We will have the ability to do billing remotely. We won't have to send anybody else to read the meters."
Speaking of the meters, Rohrbach added that of the 130,000 total, 118,000 of them will have a built-in valve. This will allow his staff to have more agency and act in a timely fashion.
In his words, "We can literally touch a button from our desk and turn on or turn off a customer's water, depending on the situation, without having to send a truck out."
Still, he's quick to point out that increased efficiencies don't necessarily mean a smaller workforce.
"We don't lay off people; we will find other responsibilities or other positions in the department," he said. "For instance, if we have 25 full-time employees and only need 12 or 13 to meet our operations, the others will be reassigned to another division. We don't ever fire people here. They either leave through retirement attrition. Right now, as far as the future, I don't foresee anything changing as far as a reduction of workforce."
Such efficiencies will be a boon to the environment, too, he said. With fewer trucks on the road, Rohrbach anticipates the city will reduce its carbon footprint. Residents will also enjoy added convenience. Right now, the length of the billing cycle can vary, especially if staff fall behind schedule. For instance, a household might get a bill for 23 days of service. Some customers might get two bills in a month. This isn't ideal, especially when resource-limited families might struggle to pay their utilities on time.
Rohrbach is also bullish on this technology's ability to empower residents to be more savvy consumers. A portal will allow them to have visibility as far as water usage so they can compare against historical data. And should they need help, customer service representatives will have access to more than 500 days of history.
For now, he said the department is at the end of phase 1 of the project, what he refers to as the "initial deployment area," also known as a test pilot.
"Right now, we've got 1,256 meters in the ground we've been testing for the last several months," he said. "At a high level, everything seems to be working very well. We've got a 98% read rate on a daily basis. On any given day, we're supposed to have a 95% (read rate), and on a three-day window — we have to have 99%. The vendor is meeting our expectations."
According to Rohrbach, a lot of the hard work has been completed up front, such as obtaining permits and software and hardware integration. In retrospect, he said this project is no small undertaking, and consequently, the department's efforts are getting noticed. "We are the largest municipality in the United States that's putting these valves on the meters," he said. "So, there's a lot of a lot of cities and water authorities that have AMI. But we are the largest in terms of quantity for these shutoff valves. So, everybody seems to be paying attention to us."