Dedicated to service: Pineville, La., Mayor Clarence Fields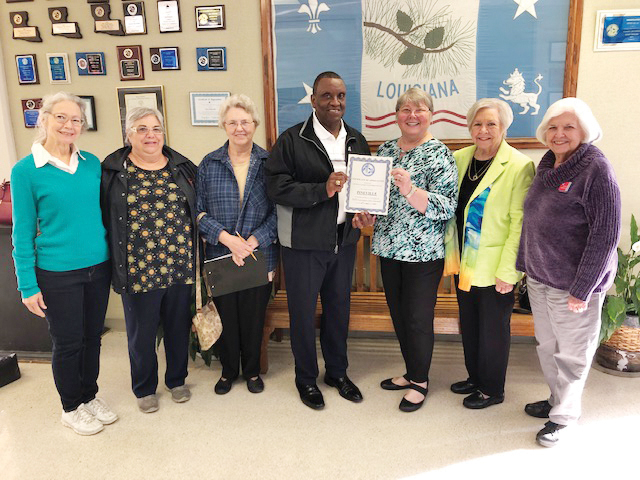 When Clarence Fields was elected to the Pineville, La., City Council in 1998, he had no interest in becoming a full-time public servant. He had a good job with the Central Louisiana Electric Company, or CLEC, and enjoyed a well-earned lifestyle with his wife Rosa and his two children: Clarence Jr. and Bethany. He merely wanted to help the families in his local district.
"When you represent thousands of people, you realize that you play an important role in the community," he said.
However, his political career was launched only a few years later when then mayor Leo Deslatte resigned two years into a four-year term. Fields, the youngest and only African American member on the council, was tapped to step in for a few months until a replacement could be elected in October 2000. By that time, he had grown into the role and wondered if he should try to stay in office.
"Most people (in my position) wouldn't have done it," he said, noting the community's demographics were roughly 75% white. "The odds were against me. Still, I talked to my wife and a friend of ours who was a judge, and I prayed for the Lord to show me what to do."
Fields' leap of faith was not without its sacrifices and obstacles. He not only had to step away from his job, resulting in a $30,000 decrease in pay and no guarantee he could reclaim his position if the campaign wasn't successful. He also had to sell a vehicle, his boat and make a number of other lifestyle changes, but luckily his family was willing to accept the challenge.
In the end, Fields fought off three opponents and secured nearly 66% of the votes to become the mayor of Pineville. He was reelected in 2002 with 78% of the votes and has been elected without opposition ever since.
"That was the beginning of something really special," he said. "We put together a great staff and changed the complexion of the city. Of course, it's also easy to be the mayor of Pineville when the citizens take such pride in the place where they live."
Man of the people
Early in his tenure, Fields became involved in the Louisiana Municipal Association, which works to educate, advocate and empower local governments to effectively serve the citizens of Louisiana. Fields became the first Pineville mayor to serve as the president of the LMA and continues to serve on the executive board and as chairman of the LMA's Legislative Affairs Committee.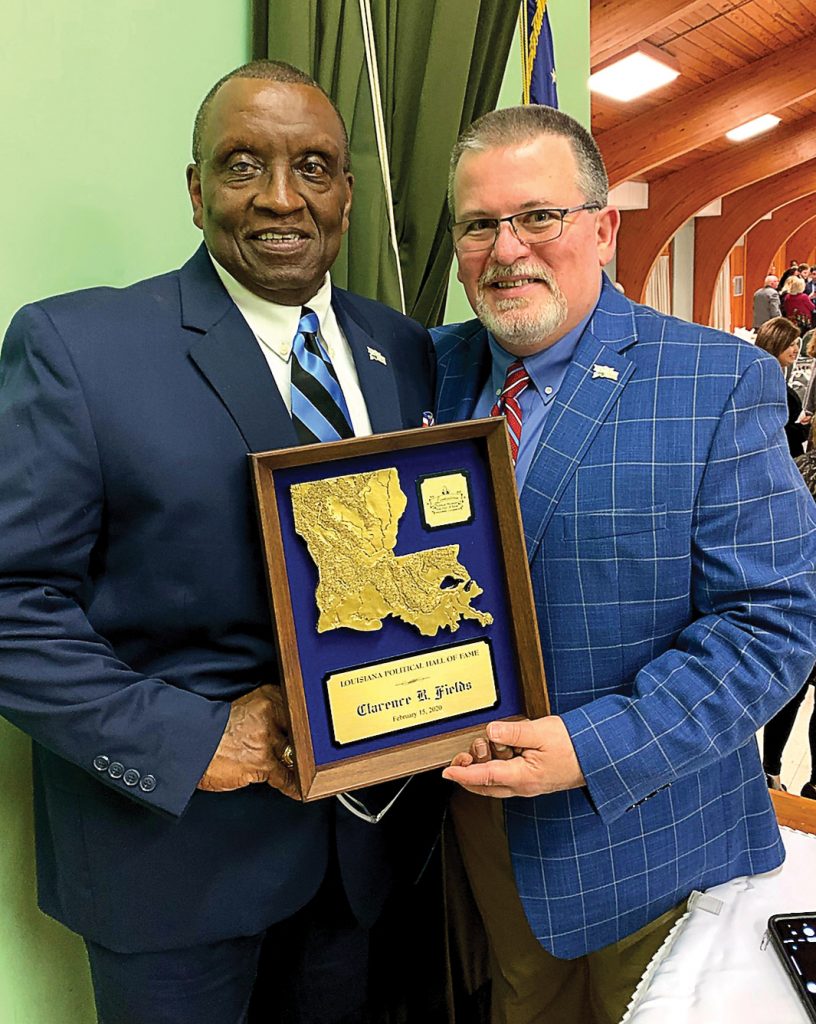 "I couldn't be as active with the LMA if I didn't have a staff back home that can handle things in my absence," he said. "Delegation is extremely important."
In the 22 years he has been Pineville's mayor, Fields has helped spearhead a number of multimillion dollar projects that have renewed business and recreational opportunities, improved the city's infrastructure and led to new residential and commercial developments. In addition, Pineville has been awarded numerous "cleanest city" awards from the Louisiana Garden Club Federation. Fields said Pineville is a community of dedicated people who are committed to economic development, partnerships and a future of unlimited possibilities, and he is eager to talk to folks about it.
In fact, if there is a secret to Fields' success, it is his ability to communicate with others, reach across the aisle and work with a wide range of people.
"When I talk to people over the phone, they don't know if I am a Democrat or a Republican. They don't know that I am African American and they don't know that I only have a high school education," he said. "I think it is important to mayors to be accessible to everyone, and I pride myself on being very hands-on in my work."
On any given day, Fields may work 10 to 12 hours, but he's not always behind a desk. Rather, he is out in the community talking to his constituents and listening to their concerns.
"My wife won't go to the store with me anymore because I spend two or three hours in there talking to people," he said.
Hall of Fame
Fields is not a typical politician. He rarely appears at church events in an official capacity — preferring to reserve that time for worship instead. His family and faith are the most important things in the world to him, and if he keeps those two in perspective, it takes care of everything else.
"I have been very blessed," he said.
In February, Fields was one of six local legends who were inducted into the Winnfield-based Louisiana Political Hall of Fame by the directors of the Louisiana Political Museum. According to the announcement, Fields was chosen due to his longevity in office and his work with the LMA.
"I had no idea that I was being considered for the Political Hall of Fame until someone mentioned my name," he said. "I was not knowledgeable about it at all and it was not something I was vying for, but it is an honor to be selected."
Fields said when his political career is over, he hopes it will be remembered as one in which he was able to accomplish a lot for the people of Pineville and his willingness to work with others. "I get calls from around the state, and I gladly sit down with those leaders and help them any way I can," he said. "That's what it means to be a public servant … serving others."