Water under a troubled bridge: Capri Isles Bridge is replaced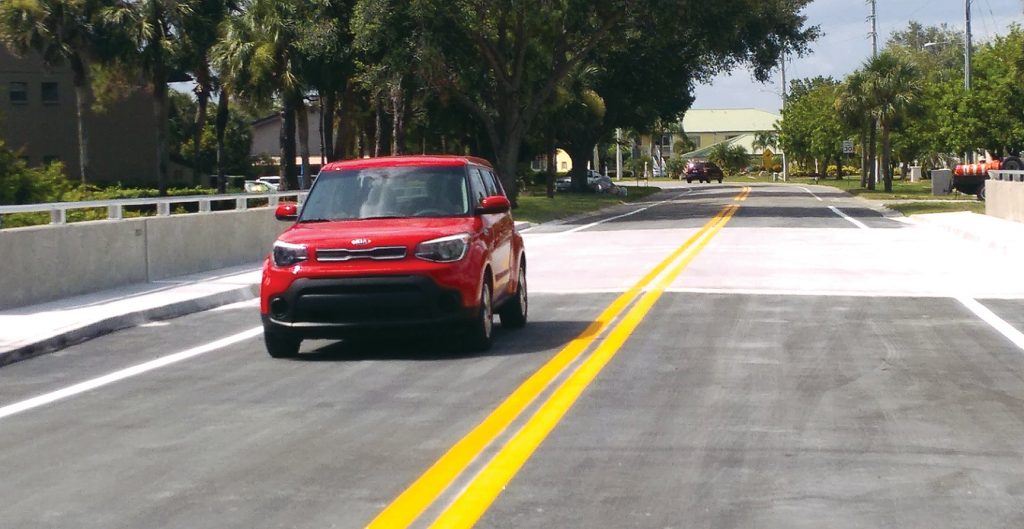 After a half-century of carrying vehicles across the Curry Creek, the Capri Isles Boulevard Bridge in Venice, Fla., was in need of an extreme makeover. Although there were no signs on the surface that anything was amiss, it was another story below the concrete deck.
The bridge, which had been built in 1971, was showing its age. It had exceeded its 30-year lifespan by nearly two decades and was found to be structurally obsolete in 2018. According to Venice city engineer Kathleen J. Weeden, PE, CFM, LEED AP, it did not meet current road standards for width, multi-modal facilities and more.
"It was determined that bridge replacement was the better, although more expensive option," she said.
Rerouting traffic
Located on Florida's Gulf Coast in Sarasota County and with a population of 23,000, Venice is a 16.6-square-mile seaside municipality known for its snowbird population and its high quality of life. Venice draws a wide range of residents who are engaged, informed and do not mind making an investment in those things that keep their community on solid ground. Safety is the number one priority.
That doesn't mean that everything was smooth sailing for those living nearby. In order to keep the Capri Isles Boulevard Bridge operational while Zep Construction Inc. and American Consulting Professionals planned and designed its replacement, weight limits were put in place, which meant that fire trucks and larger vehicles were not permitted to cross. When construction of the new bridge began in January of this year, traffic was diverted on a long detour around Pinebrook and Auburn Roads. Local traffic was allowed up to the bridge location on both sides, but thru traffic could not be completed due to the demolition of the old bridge and the installation of the new one. During that time, the bridge was also closed to boat traffic.
This had an impact on nearby residents and businesses, including the Capri Isles Golf Club, which is right next door to the bridge. Members looking to hit the links had to reach the clubhouse via alternative routes. In February, Michael Cummings, general manager of the club, said although he sees the need for the project, it came along right at the start of their busy season and caused a lot of initial confusion for those trying to get around.
"Complete construction of a roadway with an extensive detour is always challenging to the public, and fortunately, the construction and engineering team were able to expedite the project to minimize the impact on the public," Weeden said.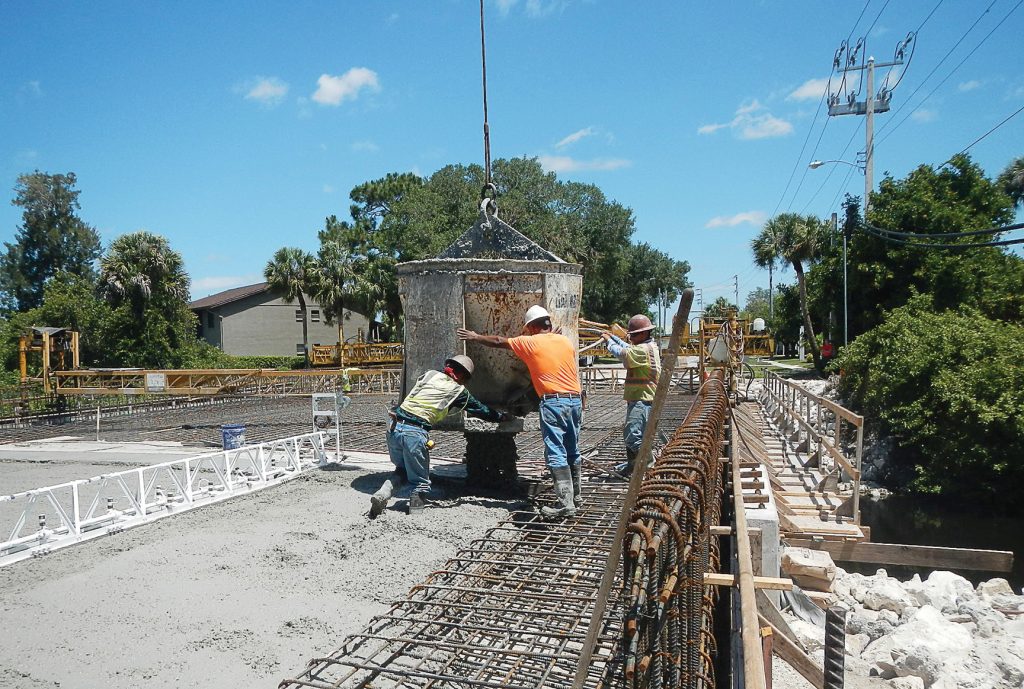 A sound investment
Of course paying for such a structure does not come cheap and funding for the $2.2 million project came from a $1 million Florida Department of Transportation grant coupled with a voter-approved referendum road bond. Weeden said the bond provided for the restoration and rehabilitation of roadway infrastructure throughout
the city.
"Upgrading the city's infrastructure has been a high priority for our city council and residents, and the replacement of this structurally deficient bridge was an important goal to be achieved," she said.
It was a goal contractors ultimately exceeded. While the contract promised the bridge would be opened by June 30, 2020, with the final project to be completed by Aug. 26, 2020, Zep Construction Inc. finished the whole project nearly two months ahead of time and was able to open the bridge to vehicular traffic June 26. A red Kia was the first car to use the bridge after it was completed.
Although Venice would have liked to have held a small commemorative celebration for the grand reopening, the COVID-19 pandemic placed large public gatherings on hold. Still Weeden said residents of the community are content to have the bridge open and that some aspects of life have returned to "normal."
"Response from the public has been very complimentary. The Capri Isles Bridge now provides full pedestrian and bicycle facilities along with a fully functioning bridge," Weeden said.