Kentucky disproving theory that fairness ordinances restrict economic growth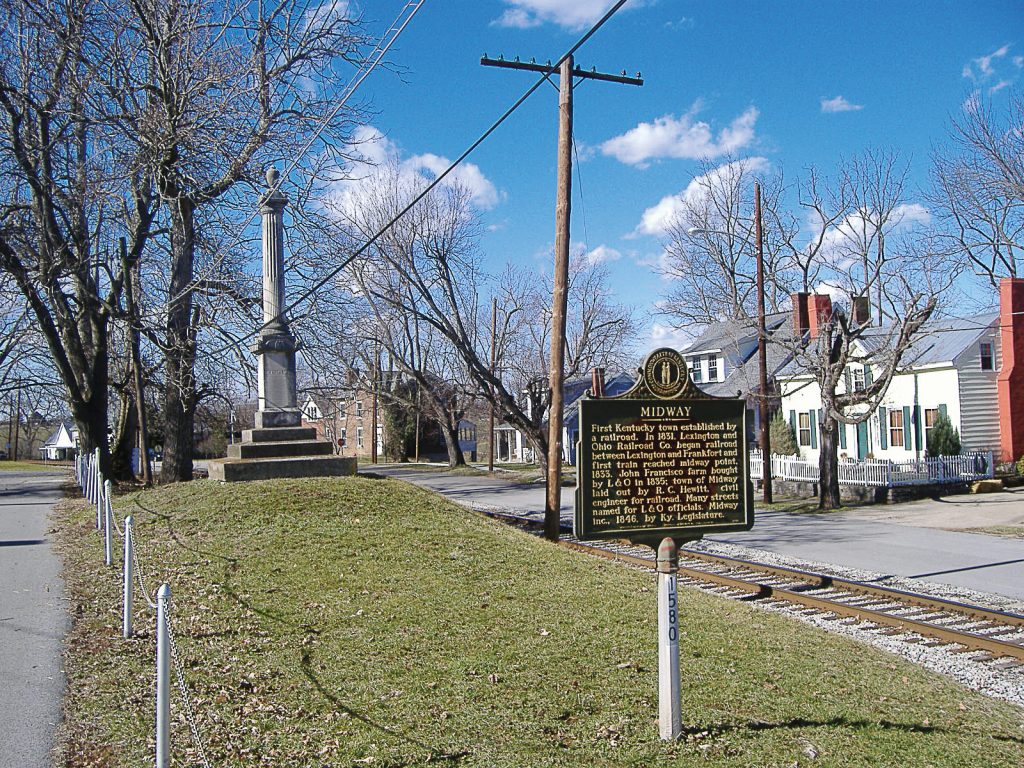 When Midway, Kentucky, began looking into adopting a fairness ordinance in 2015, many of the objectors declared that such an ordinance would harm the city's economy. But since the passing of the ordinance, Midway has seen the exact opposite of this effect — and the city isn't alone in this finding.
"Midway is a city of 18,000 people, so we're not very big … overall we weren't the kind of city that had tons of jobs," explained Midway Mayor Grayson Vandegrift. "Since (the fairness ordinance passed), we have added over 500 new jobs in Midway, mostly due to industrial growth … It started in late 2015 and really the boom has continued."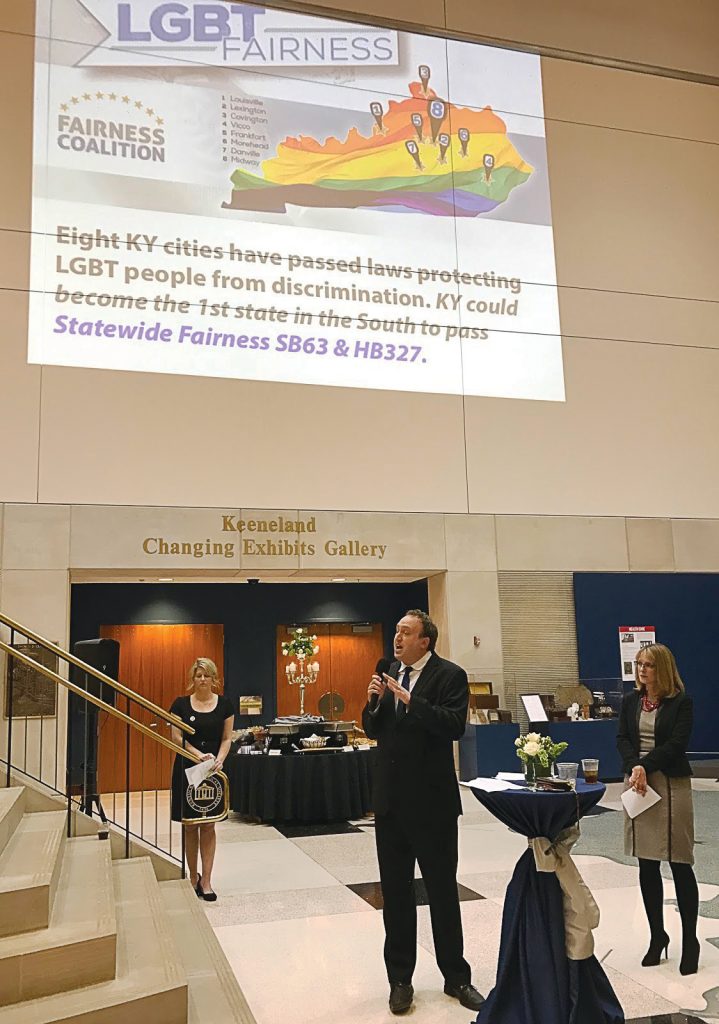 Vandegrift first began looking at the adoption of a fairness ordinance shortly after he took over office in 2014. On Martin Luther King Jr. Day, the local human rights commission gave a presentation regarding a possible ordinance to representatives of Midway, the nearby city of Versailles and Woodford County.
"Just based on Midway's history of being a little more progressive, I suspected that we were going to have to be the ones to do this first," said Vandegrift. "So I went ahead and moved forward with it and introduced the idea to our city council and started a public campaign to explain what it was. That was the first job, most people thought it had something to do with gay marriage and most people thought that these protections already existed."
The exact verbiage as related to the policy and purpose of the ordinance states, "The city desires to implement a policy that treats individuals within the city equally and free from discrimination in the context of housing, employment and public accommodation on account of race, color, religion, national origin, sex, age, familial status, disability, gender identity and sexual orientation."
After introducing the ordinance, the city moved forward with public forums. During these events is when the ordinance began to receive some opposition.
According to Vandegrift, the meetings brought forward "a slew of misinformation in attempts to stir up passion and in an attempt to change the narrative." But he noted that very few of the people speaking up in opposition were citizens of Midway.
The ordinance passed in June 2015 with a vote of 4-2.
"This has had zero negative effects — zero," said Vandegrift. "We've literally almost tripled our occupational tax revenue in five years since the ordinance passed … What I tell people is that it doesn't mean that if you pass a fairness ordinance you're going to triple your revenues. But, it did, to me, end one of the many arguments against the ordinance … They said that if we passed this ordinance that we would lose jobs, they said that we would get lawsuits because employers would be sued and none of this happened."
Vandegrift added, "I still can't find a negative to us doing it, I seriously can't find one."
Midway was the eighth city in Kentucky to pass a fairness ordinance. As of April 2020, there are now 20 cities and counties in the state that have such an ordinance.
Woodford County, which includes Midway, passed its ordinance in January 2020. Even though both Midway and Versailles, which are located within the county, already had their own ordinances at this point, Woodford County Magistrate Liles Taylor explained that over half of the county's population does not live within these incorporated cities.
Taylor is the one who drafted a fairness ordinance for the county, which was based firmly off of the Versailles ordinance, and presented it to the court. A public hearing was held for the ordinance Dec. 5, 2019, with the final vote taking place Jan. 14.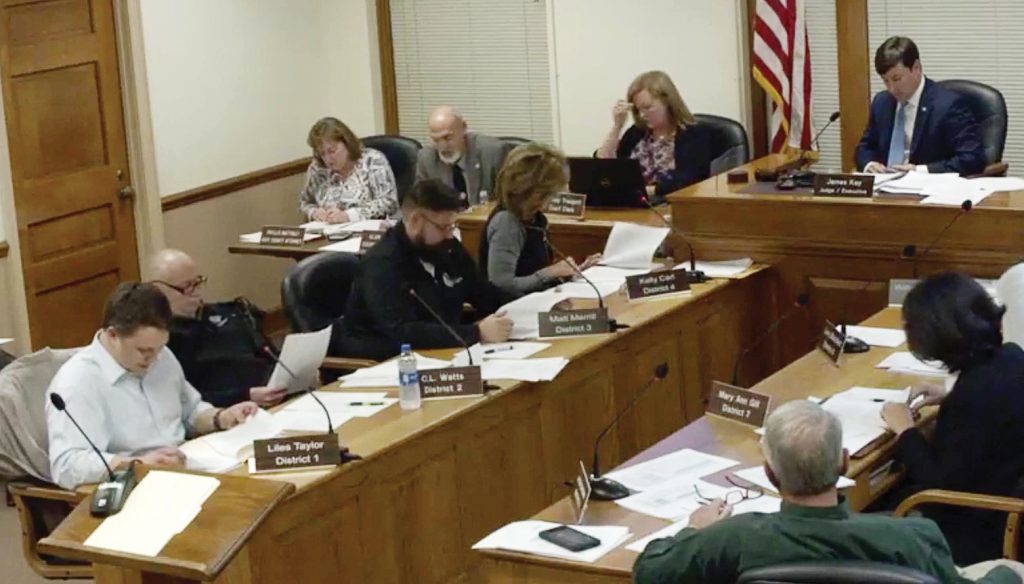 According to Taylor, the county saw less public input regarding the ordinance than Midway and Versailles previously saw.
"A lot of people already had the opportunity to express their concerns or support," said Taylor. "So I do think that caused a little bit less participation than you'd see otherwise."
In addition to the previous community involvement, Taylor stressed that communication was key in passing this ordinance in a way that made all citizens aware of what it contained. In 2018 when Taylor was elected, the local fiscal court made an effort to advertise the emails and phone numbers of the representatives for public feedback. In addition, the fiscal court streams all of their meetings live on the Woodford County Facebook page.
"I had some people ask me about the issue and I said, 'I'm happy to tell you all you want, but if you want to hear more about other folks' opinion, please make sure to visit our Facebook page to see our meeting if you want to hear about the debate,'" said Taylor. "It is difficult for folks to attend a lot of different meetings, whether it be a city council meeting or different committee meetings or planning and zoning, whatever those things might be, and the opportunity to have folks participate, by at a minimum watching meetings online, live particularly, I think it's been a really encouraging thing."
Since Woodford County passed the ordinance so recently, the county has yet to see any direct effects of the ordinance. But, Taylor did note he has heard stories of two different county residents encountering discrimination before the passage of the fairness ordinance. "I will say that I think that to me, these demonstrate more than ever the importance of such an ordinance on creating a culture of support and affirmation to someone who may suffer discrimination."