Midwest City turns floodplain into mountain bike hub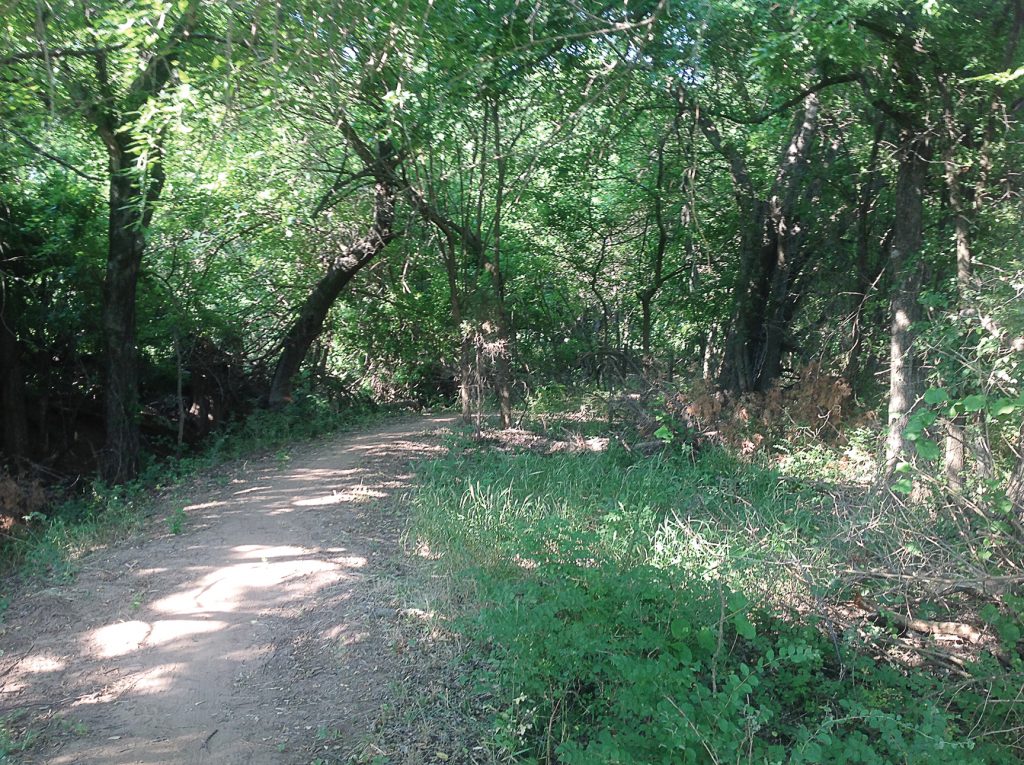 There's much more to trail systems than their face value. For instance, grassroots advocacy organization Rails-to-Trails Conservancy has released research in October 2019 that found active transportation infrastructure, like trails, currently contributes more than $34.1 billion to the U.S. economy annually. City leaders in Midwest City, Okla., agree as they're experiencing the fruits of their efforts to turn a floodplain into an area amenable to recreation.
Phase one of Soldier Creek Industrial Park Trails, which includes 3 miles of unpaved trails, was built in 2016 on 77 acres of floodplain property owned by Midwest City.
For Brandon Bundy, community development city engineer, the project was personal in a way.
"(Project manager Pete Singleton) and I have an interest in mountain biking," he said. "At the time, I was the assistant city engineer and Pete was working in another department. And I think we were trying to kill time during our lunch hour one summer day and we talked about maybe we should do a little mountain bike trail and build it ourselves."
Instead, they decided to go the formal route and approach the city's grants manager, Teri Craft, about their idea. It turns out there was some funding available for such an endeavor. Craft was able to secure funding, and before long, the city was able to move the project forward. The Recreational Trails Program is a state-administered, federal aid program managed through the Oklahoma Tourism and Recreation Department and the Federal Highway Administration in consultation with the Department of the Interior.
However, according to Bundy, it didn't come without some preparation on their part. For one, there's an oil well on the city's property and it has a bridge across the creek. The city didn't necessarily have permission to use it, so they approached the oil company and came to an agreement.
"To use the bridge we were responsible for the superstructure," Bundy said. "And they would be responsible for the bridge itself. And so we had to hire a contractor to build a railing on it. So that was one way that we saved a lot of money by utilizing that existing bridge. And I think we got lucky because the oil company was willing to work with us."
Singleton said Midwest City was also able to rein in costs another way. It was able to upcycle a previously used bus shelter as a kiosk. On the subject of cost-savings, Bundy said the trail building itself was done under a design-build contract. Midwest City was able to get creative and save money to devote to other related expenses. For example, the field required a lot of maintenance and the city didn't have the resources to devote to mowing.
"So I was looking for a way to help," Bundy said. "And so I thought, well, there's some highways that have wildflower habitats. What if we designate that area as a wildflower habitat? And so we used the remaining grant funds to buy a bunch of wildflowers and it kind of morphed slowly into a butterfly habitat."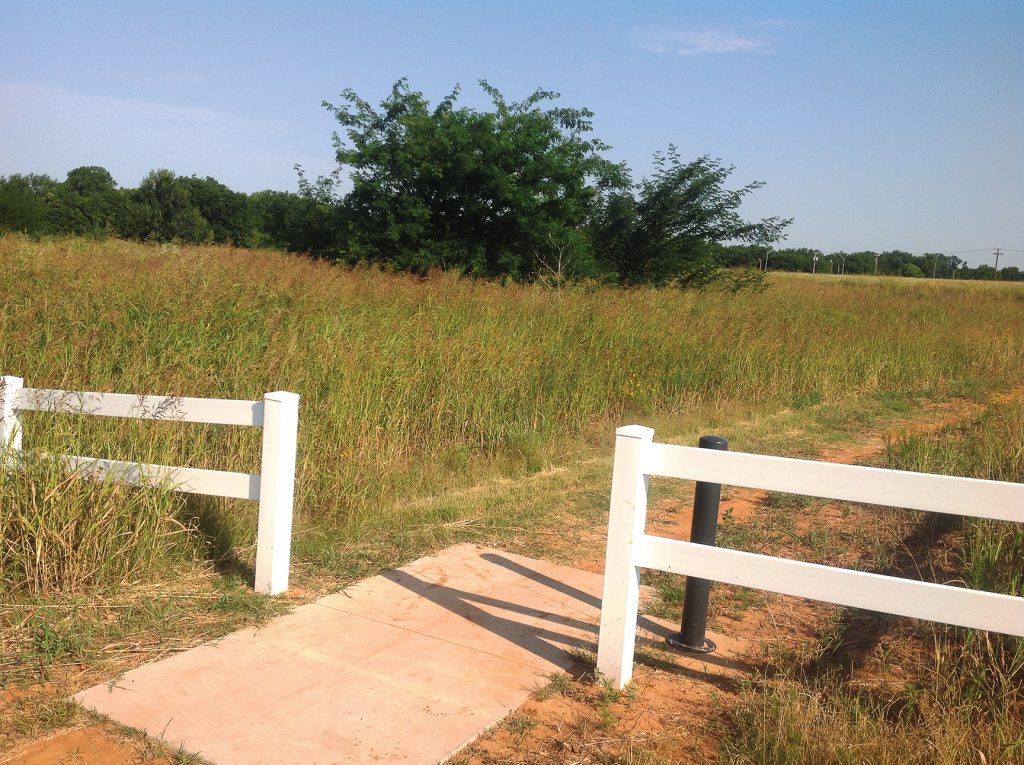 That's where advocate Katie Hawk comes in to play. Hawk is director of marketing and external affairs with the Nature Conservancy in Oklahoma. Her chapter is a founding member of the group Okies for Monarchs. She said this project is significant because of its impact on the local ecosystem.
"I know that for pollinators, if you plant it, they will absolutely come and eat it," she said.
This is especially critical as populations are dying out every year. In regards to this project, Hawk said she was happy to see several stakeholders come together on the same page about this conservation issue.
"We at Okies for Monarchs don't just focus on municipalities," she said. "We work with everyone from oil and gas companies to schools, churches — anyone and everyone who's willing to get their hands dirty and help save the pollinators."
To that end, it educates these groups about which plants are best for pollinators and when to plant those seeds based on the pollinators' migratory patterns.
Speaking of timing, Bundy said Midwest City is in the process of doubling the trail system from 3 to 6 miles. "So by the second phase, we'll really be able to get ourselves on the map in terms of popularity, not that it's lacking popularity, but it will really become a spot where people will truly want to recreate," Singleton said.