Iron Mountain enjoys diverse industries, outdoor activities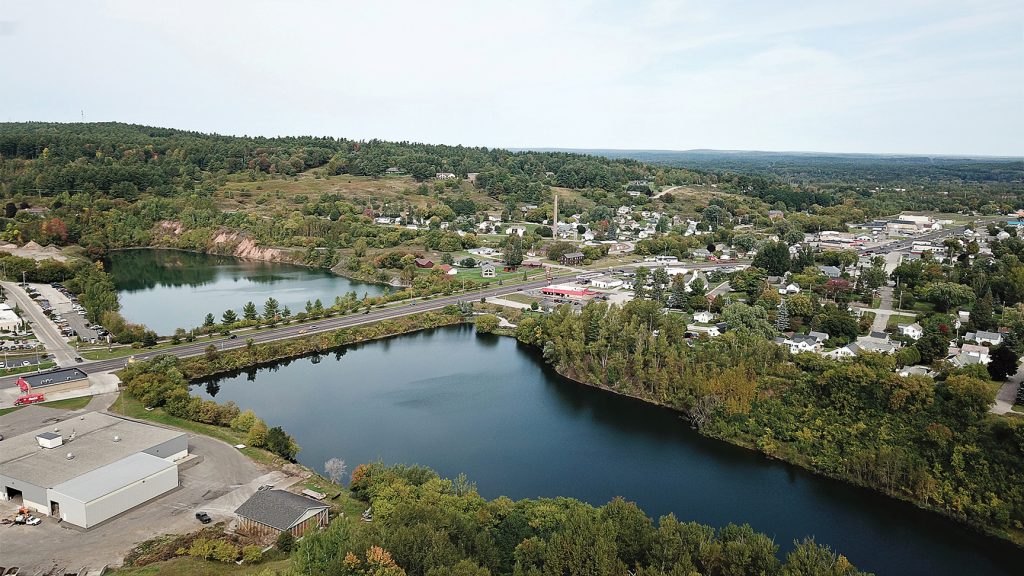 Bordering three Great Lakes and covered with forests, Michigan's Upper Peninsula is 30% larger than the state of Maryland in terms of landmass but with a population 20 times smaller. While the 5-mile-long Mackinac Bridge is the more celebrated entrance to one of America's most popular destinations for exploring the great outdoors, the city of Iron Mountain, off of US Route 2, is considered the gateway to the Upper Peninsula, at least for those driving through Wisconsin.
As a former mining town, Iron Mountain's population has been in a steady decline since the 1930s.
Today it's a city of little more than 7,000 people, but what makes it stand out from many of the other Upper Peninsula cities is that it relies on a number of different industries.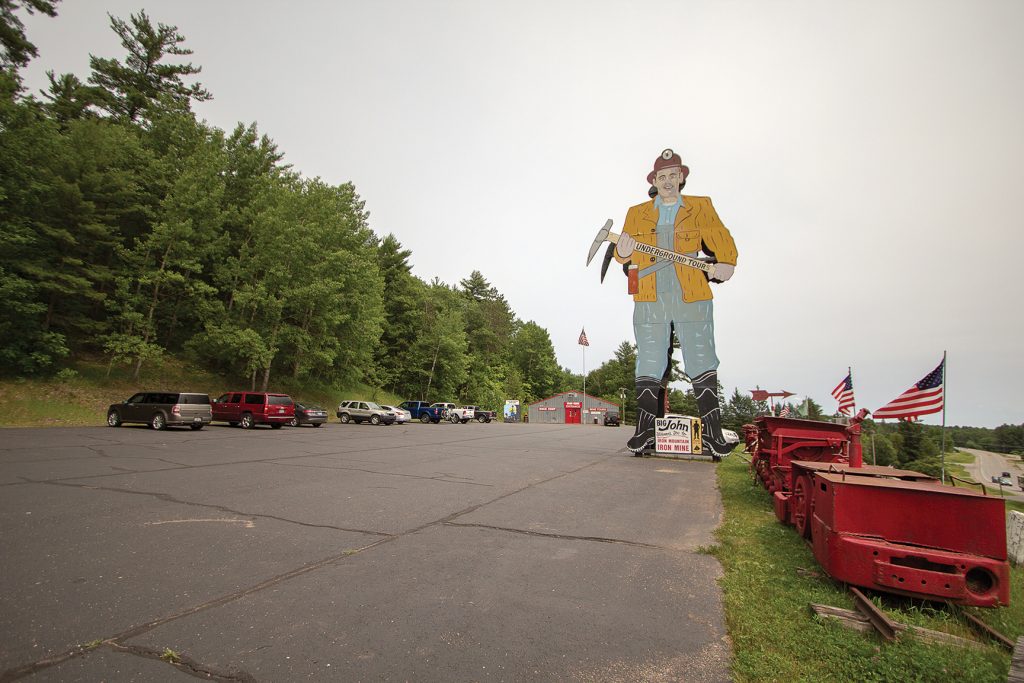 "For a U.P. community, we have a good mix of employment as far as manufacturing, health care, technology," said Jordan Stanchina, Iron Mountain's city manager for the last decade. "You don't see much manufacturing anymore, and our county is pretty fortunate to have quite a bit of that and good, good manufacturing jobs, too.
"Some places, if they lose one company or one plant, the whole area is in trouble. We've got pretty good diversity as far as that works, and they're all successful."
It's at the point where Iron Mountain's biggest issue is not having enough employees. There's plenty of work to go around.
Two of the biggest manufacturers in the area are BOSS Snowplow and Systems Control. When it comes to health care, Dickinson County Hospital and a Veterans Affairs hospital are also located in Iron Mountain.
But like almost every other city in the Upper Peninsula, Iron Mountain also depends on tourism, which has a year-round economic impact from action sports enthusiasts.
One of the biggest attractions is the Pine Mountain Ski Jump, which is one of the largest artificially created ski ramps in the world. Every year, the Kiwanis Ski Club hosts a ski jump competition that attracts more than 20,000 spectators.
In Iron Mountain, there's also an abundance of trails, which are used for cross-country skiing and snowmobiling in the winter and ATV riding in the summer.
About three years ago, Iron Mountain decided to help boost tourism by allowing snowmobiles and ATVs to drive in the city, including on its Main Street.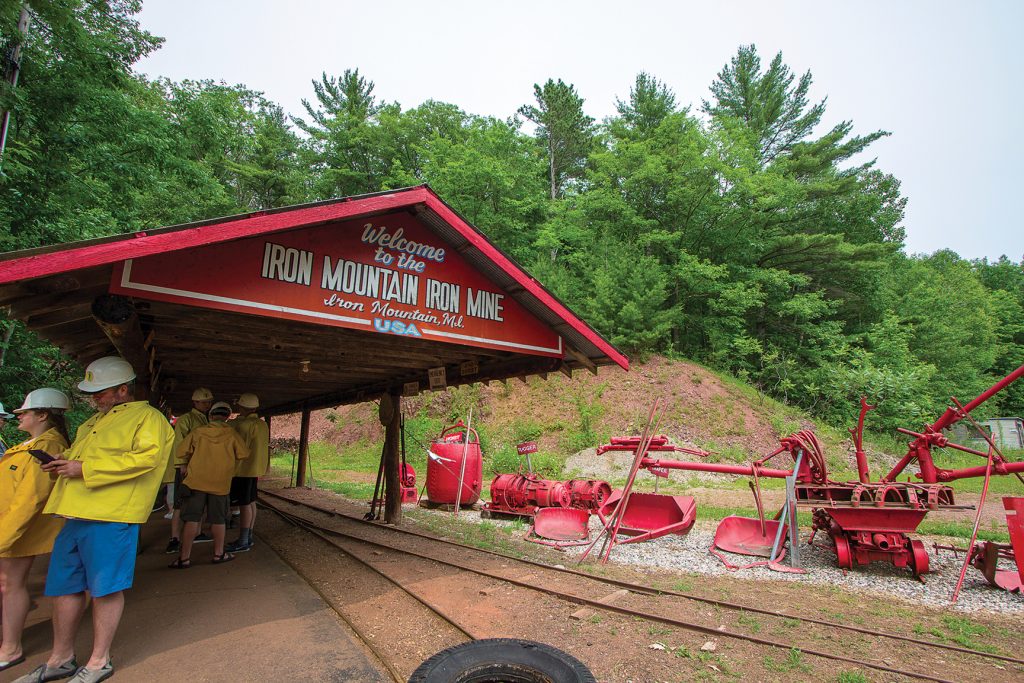 "There's access to snowmobile trails that you can start at a hotel and basically end up anywhere in the U.P. if you wanted to and a lot of Wisconsin," Stanchina said. "During the summer four-wheeling, which replaces the snowmobiling, we actually allow four-wheelers on the streets; instead of having to trailer up and go a little bit out of the city limit, you can just drive your four-wheeler right to the trail. We've tried to accommodate those kinds of activities."
This extra traffic benefits downtown retail businesses and hotels, an area that Iron Mountain is actively investing in as the city updates its master plan.
"We're looking at concepts that will make it more developer friendly," Stanchina said. "We're always working on that, but we're trying to implement more of that kind of stuff. Also, it's another reset to see what direction residents would like things to go and there's a big push to improve downtowns right now. We've been pretty active with that, providing incentives and tax abatements and things like that to get some of the buildings fixed up."
This push has increased the number of vacant buildings downtown being renovated. Because more people and businesses are now congregating in a central location, Stanchina said the master plan will also address the increased need for additional parking spaces and structures. Initially, the goal was to have the master plan finalized by the summer, but due to the novel coronavirus pandemic, other projects have become more of a priority.
In addition to the skiing and ATV trails, the Iron Mountain area also has old caves to explore. The city also hosts several festivals and events in the summer and fall, which attract visitors from all over, especially people from Wisconsin and the western portion of the Midwest. Stanchina said Iron Mountain and its residents have more of a connection to Wisconsin than it does to the majority of the people in their own state. "I interact with Wisconsin far more than I've been to lower Michigan," Stanchina said. "I think last year when our boy's basketball team made the state finals, that was the first time I've been in the lower Michigan in probably like 10 years."