Finding the public safety personnel of the future
N

ot everyone can rush into a burning building or confront armed robbers. It takes a special sort of person to enter the public safety arena. Finding those people is proving to be a challenge for departments of all different sizes in numerous jurisdictions. While pay and benefits are often good, the hazards of public safety careers can lead potential applicants to pursue other fields instead.

However, when the hunt for solid candidates gets tough, departments are getting creative, turning to different avenues that include social media. From dressing up in Chewbacca costumes to highlighting their cities' many pluses — including natural assets like warm weather and beaches — departments are definitely testing the waters of what works to attract candidates and particularly younger generations into the public safety sector. If they are already familiar with the community, that is even better.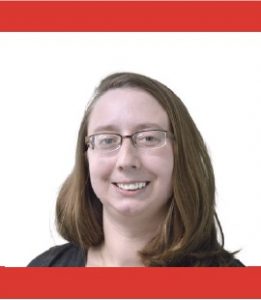 In March, Topeka, Kan.'s, police department unveiled that next school year it would be starting a program for juniors and seniors at the Topeka Center for Advanced Learning and Careers, which will introduce them to law enforcement and be taught by a Topeka police officer. Students will be able to visit courthouses and prisons while exploring local law enforcement departments. Police Chief Bill Cochran told KSNT, "How do we build a pool of qualified applicants within the city of Topeka from the city of Topeka, who grew up in the city of Topeka and so we got to start with our youth."
Capturing recruits with local knowledge is something that Rapid City, S.D., finds important as well. Writer Denise Fedorow spoke with the department's assistant chief about its Akicita Mentorship Program, which isn't only looking to find local candidates but candidates from the city's Native American populace. While targeted toward Native Americans, students from all backgrounds are welcome to participate in the program. Rapid City is located in an area with historical trauma so the program also aims to further transparency and build trust.
This struggle to find people interested in a career in public safety carries over to fire departments, particularly volunteer ones. Fire Chief Jim Cutler with the Wilton, N.H., Fire Department shares his challenge finding volunteers in this month's personality profile while also highlighting how rewarding he has found his career as a volunteer firefighter.
We have a variety of public safety themed articles in this issue from lessons being learned at the United States Forest Services' Montana Fire Sciences Lab and how West Jordan, Utah, is using Fire Ops 101 to clearly show fi re department needs to Falls Church, Va.'s, proactive, community-centered active shooter preparedness program, which it wanted to share with The Municipal's readers.
If your community has a program it'd like to share — whether public safety, public works, parks, etc. — never hesitate to reach out to us. We'd like to hear about it.