Preventing a skills gap in fleet technicians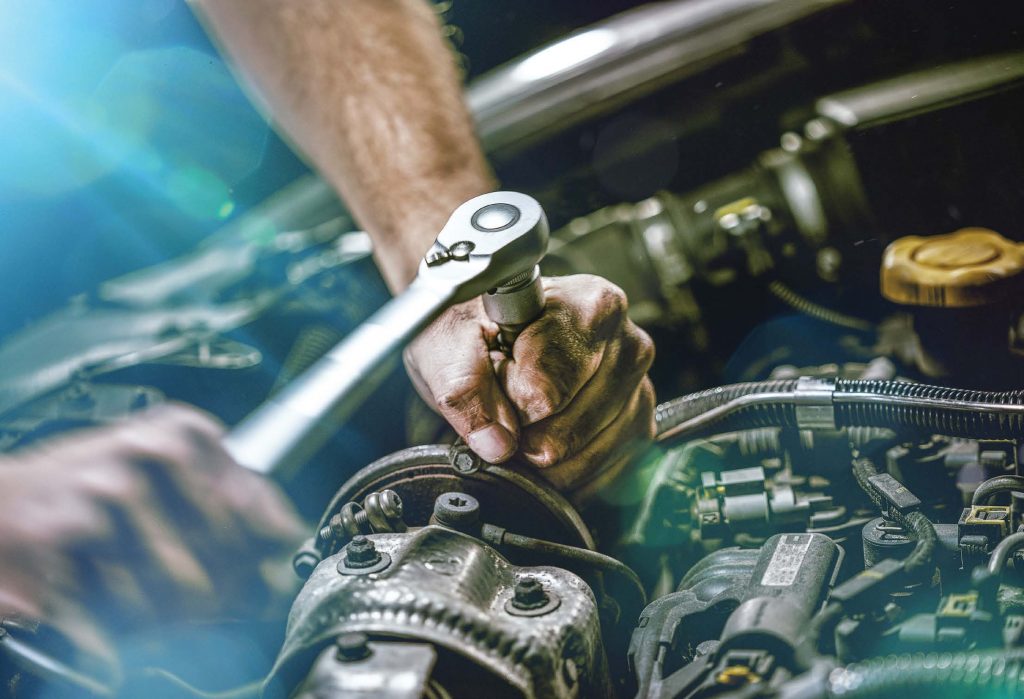 As more and more modern technology is introduced into the fleet management industry, new and potentially unfamiliar skills become a necessary part of a technician's job.
While experts such as Katherine Vigneau, NAFA's director of professional development, said it's unclear if a skills gap is plaguing the entire industry, but she does know that keeping more experienced technicians up to date with the latest trends and best practices can be a challenge.
These potential issues can manifest themselves in a couple of ways. First and foremost, technicians who did not grow up with newer pieces of technology might have a steeper learning curve. Secondly, those same technicians might be reluctant to change.
"I've heard the skills gap applied the other way: That the young people entering are very tech-savvy, of course, and very comfortable with processing work orders online and using all the diagnostic tools that are now provided by the OEMs," Vigneau said.
For instance, many vehicle issues can be detected quickly and efficiently through software, which can save a technician a significant amount of time when it comes to finding a potential problem.
"I think everything is computer driven and so forth now, so the mechanics have to be willing to learn the computer and so forth," said Kathleen Wellik, the director of transportation services at Iowa State University.
"So it's not only the computer in the cars, but it's your vehicle management system as well to keep track of your work orders and stuff like that."
Wellik said some of her more experienced technicians also might have trouble with more modern communication tools when speaking with one another and customers.
"We all communicate through iPhones and messaging. I would say definitely the younger generation feels more comfortable texting and using that technology than some of the others."
To combat these potential issues, they said it's important to keep all employees up to date on the latest pieces of training and necessary certifications.
Setting training goals can ensure automotive technicians stay up to date on the latest technologies while preventing a potential skills gap. (Shutterstock.com)
Younger generations coming into the trade are often more tech-savvy. On the other hand, more experienced technicians can struggle with the more modern communication tools. Offering training for both groups will only benefit the shop. (Shutterstock.com)
"The most important thing, and this is whether you're running a municipal government shop or in a corporate organization, is to invest in your people," Vigneau said. "Have a yearly training budget and make sure that's on updated training and is tailored for the individual's requirements."
"Set training goals and discuss what training opportunities are going to be most beneficial to the individual."
This can also be important to do for younger technicians. Wellik said that all of her mechanics and their assistants have come to her with prior experience, but according to a 2016 article on Career.org, titled "Shortage of Skills: Automotive Repair," there is a "shortage of skilled auto mechanics."
"It depends on how you use the skill gap. So there's definitely a shortage of employment-ready mechanics," Vigneau said. "People are retiring at a faster rate because (there are) 10,000 people turning 65 every day in North America. So people are retiring at a rapid rate and there are not the mechanics available to take over from that."
She also said that this might also be because there is a significant number of jobs available, but at the same time, schools and mechanic training programs are somewhat limited in the number of skills that they can teach.
This is why she said apprenticeships are so important when it comes to the development of inexperienced technicians. It's also necessary to stay up to date on all relevant certifications, even if they are not legally required.
"We have them keep up on their ASE certifications for one thing," Wellik said. "We also encourage and promote any classes that any of the vendors and so forth are having so they can keep up with the technology. And then I know the guys have also had some of the technologies brought in so they can visit with manufacturers and/or dealers about products, product changes and how they're built differently."
Going forward, Vigneau said it's important that fleet managers start to think about how to address employees' skills or lack thereof immediately.
"A lot of organizations talk about succession planning when they're talking about replacing a key manager or a key senior executive," she said, "but with this (potential) skills gap, having employment-ready mechanics ready to (come) onboard at the right time (is important). It should be talking about succession planning in terms of mechanics."