Parking meters drive downtown business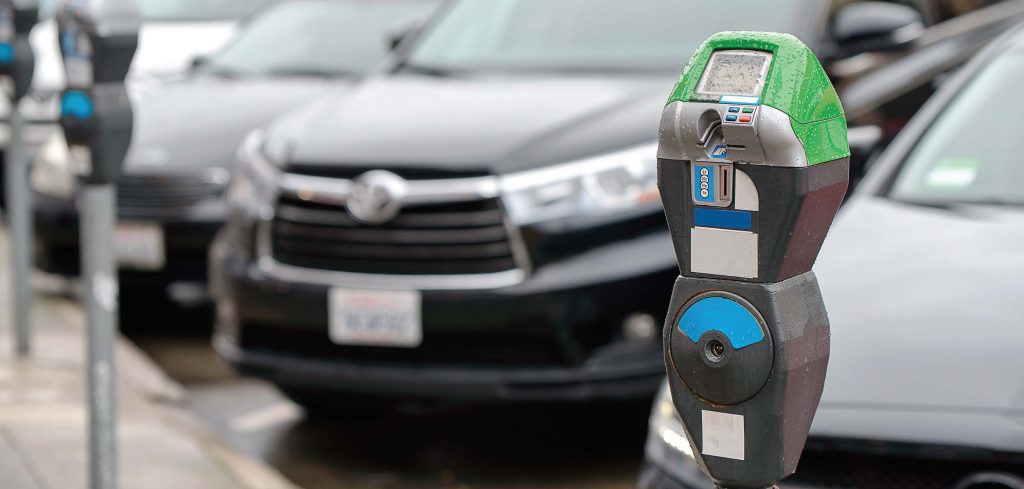 We've all been there: heading downtown for an afternoon of shopping or an evening of entertainment quickly turns into a headache — and maybe a disagreement in the car — over parking, or lack thereof.
A particularly unique problem for small communities with limited roadways and even more limited parking, the need for affordable, convenient resident and visitor parking solutions has become paramount. A number of concepts are in existence in communities across the country, ranging from parking garages in populous cities to monitored lots and even first come, first serve policies in smaller towns. There is, of course, the often-hated parking meter.
While given a bad reputation of being inconvenient and even annoying in the eyes of motorists, the traditional parking meter has undergone a serious upgrade in recent years — think centralized pay stations, the ability to pay via coin, cash or credit card and even mobile payment capabilities. What was once a hassle might now be the solution to downtown parking dread, and a number of communities are giving parking meters a shot at redemption.
"We're in a place that's constantly developing and revitalizing downtown areas," Courtney Thraen, executive director of Downtown Framingham Inc., said. "As downtown evolves, we're seeing a higher demand for that area to become a center for business, medical and community activity, which means we see a lot of motorist traffic."
The Massachusetts nonprofit that Thraen leads is focused on creating a vibrant, innovative and socially engaged community in the city, and that includes providing parking solutions that appeal to community leaders, business owners and residents alike.
"We had parking meters at one point and they were removed a few years ago when we underwent a major downtown renovation," Thraen said. "When they were removed, there was no mechanism for payment and no orderly way to park. Business owners quickly became frustrated because there was no convenient spot for their customers to park."
The problem in Framingham wasn't a lack of parking spaces; in fact, street parking was available throughout the city and was free and had no time limit. The problem was that people would park all day without moving their cars, never opening spots for new visitors.
"The only option we had for daily parking was a paid lot down the street, but most people would end up parking on the street all day with no repercussions, which meant customers would have nowhere to go without being inconvenienced," Thraen explained.
After fielding a number of complaints, Thraen led a canvassing effort to present  parking solutions to the city's board. Thraen said two-hour parking signs have been installed downtown, but she knew that wouldn't solve all of the community's parking woes.
"A few weeks later the signs were installed, but we continued the conversation around a more permanent solution, ultimately presenting the idea of bringing parking meters back, which the traffic commission has approved and is working with us to move forward," she said.
The story is very similar in Richmond, Ky. City Manager Rob Minerich noted complaints from business owners and government employees that parking isn't regulated in an efficient manner, leaving downtown parking nearly impossible to find.
"We don't do a good job of enforcing the parking we have now, which is two-hour parking on the streets," Minerich said. "We just don't have the manpower — we have only one enforcement officer who works 7 a.m. until 4 p.m. Monday through Friday and we don't do a good job of moving cars out of spots."
In desperate need of a solution, Minerich said the community has been looking at adding updated parking meters to downtown spaces.
"We've been looking at the new smart parking meters that take a variety of payment options, including coins, cards and phone apps," he said. "We see this as a viable solution to move vehicles out of these spots. In turn, we would change our time limits to one-hour parking and make it easy for folks to use and open spaces downtown."
Further outlining the plan, Minerich said the city is hoping to hire additional parking enforcement staff, and the installation of meters will make that possible. The new meters are also connected to sensors that make the job of the staff much more efficient.
"With the revenue generated from the parking meters, we're looking to hire two enforcement officers and operate them Monday through
Saturday and enforce the parking on a more regular, consistent basis," he said. "New enforcement technology with the sensors on the meters will allow our officers to have a tablet that monitors the meters and provides them the most efficient route to go through the city to locate vehicles in violation. We'll also be able to pull up data regarding percentage of usage."
Minerich said the current rate in mind is $1 per hour, and tickets could cost as much as $20. The revenue from the meters will go toward parking enforcement officials and community beautification.
As with any sort of change, Minerich is anticipating some pushback from residents but is confident in the case studies he's reviewed and results he's seen first hand in other communities.
"This is a learning curve for the public and the businesses downtown," he said. "The public outlash will probably be big at first, but we've done our research and studies show parking meters move traffic and help business along with the enforcement piece on the back end. We're confident this is the right move for our community."
As Thraen continues to move the initiative forward in Framingham, she said it's important to keep community input at front of mind.
"The practice of taking the concerns of all involved parties together makes the businesses feel like more part of the community and keeps them in the loop," she said. "I'm an advocate for working together with different stakeholders, not just those who are most connected or loudest."