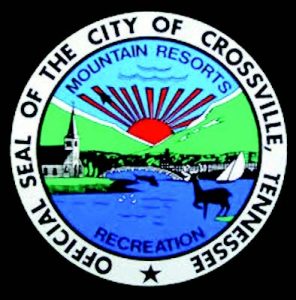 Crossville, Tenn., is not shy about touting its natural and manmade resources on its city seal.
The words "mountain resorts" and "recreation" are prominently emblazoned top and bottom on the circular logo.
Included on the busy, colorful seal are a bright red sun rising or setting to a blue sky between two vibrant green mountains, clear blue water, a jumping fish, deer, sailboat, church and some industrial buildings.
The city of 11,449 is located in the center of the state, within an hour or two of Knoxville to the east, Nashville to the west and Chattanooga to the south.
The municipality was settled in the early 1800s at the intersection of two major thoroughfares of the day. Great Stage Road connected Knoxville and Nashville, and Kentucky Stock Road ran north and south from the Kentucky line down to Chattanooga.
At the turn of the 19th century, Samuel Lambeth opened a store at the junction of the two roads and the small community became known as Lambeth's Crossroads. The name had evolved to Crossville by the time a post office was established there in the 1830s.
Crossville was named the county seat of Cumberland County, which was formed in 1856, because the town was in the center of the county's geographical boundaries. James Scott, who purchased Lambeth's store, donated 40 acres for the construction of the courthouse and town square.
Crossville's fortuitous placement became its curse during the Civil War. The well-developed roads facilitated access by occupying Union and Confederate troops and renegade guerrillas, who scourged the area with fierce fighting throughout the war.
During the Great Depression, the federal government initiated a project just south of Crossville to benefit impoverished farm families. Some of the land purchased by the government became the nucleus for Cumberland Mountain State Park, with Crossville serving as the entrance.
Since then visitors from around the world have visited the park and availed themselves of the town's recreational amenities. International visitors have hailed from Britain, Germany, Finland, Poland, Greece, Egypt, Australia and New Zealand.
One notable omission in the seal is any reference to Crossville as the Golf Capital of Tennessee.
Crossville offers nearly a dozen championship golf courses, including Bear Trace, the first course in Tennessee designed by Jack Nicklaus; and Fairfield Glade, a vacation and retirement resort featuring 90 holes of golf.
Other attractions include live theatrical performances, winery tours, antique and gift shops, fine restaurants and a host of outdoor activities on land and water.
For more information, visit www.crossvilletn.gov or www.crossville-chamber.com