Fireaway Announces New CEO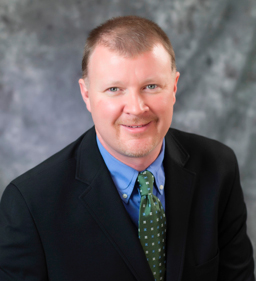 MINNEAPOLIS, Minn. – Stat-X® condensed aerosol fire suppression generators, manufactured by Fireaway Inc., announces that Lance Harry, P.E., will be joining Fireaway as CEO effective today.
Our new CEO, Lance Harry, comes to us with a wealth of experience in the fire protection industry and a track record of driving profitable growth. Lance spent much of his career with United Technologies Corporation (UTC) playing key leadership and business development roles with the Kidde, Fenwal, Chemtron, and Marioff brands. Lance holds a BS in mechanical engineering degree from Union College and a MS in mechanical engineering from Boston University. He was most recently the general manager of Tractel's Safety Products Group.
Lance is extremely excited about the possibilities for Fireaway and the Stat-X brand and we are delighted to welcome him to Fireaway.
About Stat-X Fire Suppression Systems
Stat-X fixed systems and Stat-X First Responders® are highly-advanced automatic condensed aerosol fire suppression solutions. These unique, robust fire suppression units are UL Listed, eco-friendly (zero ozone depletion, zero atmospheric life, and insignificant global warming potential) and non-toxic, and are saving lives and protecting property for facilities, machinery, vehicles, and industrial sites around the globe. These units are deployed in the toughest conditions worldwide, including surface and underground mines, military vehicles, long haul buses, rolling stock, remote telecom sites, wind turbines, power substations, electrical cabinets, and various marine and off-shore settings. Capable of being manually, thermally or electrically activated by industry-standard control panels, Stat-X provides highly effective and economical fire suppression solutions to customers around the world.
Stat-X is manufactured by Fireaway Inc., an ISO 9001-2015 certified company with production facilities in Minnetonka, Minnesota and Minden, Louisiana. All products are manufactured in the USA using the highest quality construction materials. Inquiries may be made by mail, phone or email. Please visit our website, www.statx.com, for further information or to locate a certified distributor in your area.