Push to green municipal fleets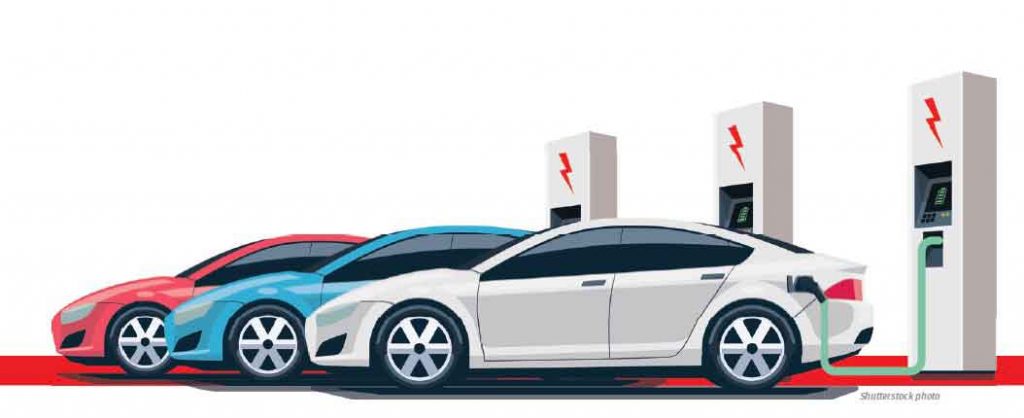 In the push to reduce greenhouse gas emissions and also save money, alternative fuel vehicles are hitting the roadways in greater numbers, with states and cities playing a sizable role in this growth — in part due to the implementation of lucrative incentives for residents and businesses alike and through the continued construction of alternative fuel infrastructure, whether electric vehicle charging stations, CNG stations or so on.
The state of Georgia almost has 5,000 charging stations for electric vehicles in place, many of which are located within the Atlanta-Metro region, according to FleetCarma. In fact, the financial incentives in the area, support from dealerships and Atlanta's streamlined permitting for EV equipment that is needed by residents installing charging stations at their homes were all reasons FleetCarma rated the city as No. 4 on its 2017 list of the best cities to own an electric vehicle in — the full list is viewable on page 60.
But states and local governments aren't just encouraging residents to get on board and stopping there — no, they are opting to welcome alternative fuels into their own fleets.
The U.S. Department of Energy's Clean Cities Now's winter newsletter highlighted Cobb County, Ga., which "has made it its mission to utilize six different alternative fuels, based on mission needs, with the goal of saving money, reducing its environmental impact, and increasing employees' satisfaction." Its fuel sources include electric, E85, biodiesel, propane and compressed natural gas.
In particular, electric vehicles are getting a lot more attention, with cities across the U.S. — though predominantly on the West Coast — weaving them into their fleets each month. Roanoke, Va., recently committed to such a move with the aim of replacing its fuel-guzzling SUVs and sedans. Should its pilot program prove successful as many as 20 EVs could be added to its fleet. Writer Catey Traylor is sharing Roanoke's experiences both before and after welcoming EVs in addition to Savannah, Ga.'s.
Adapting to environmentally friendly goals is just one challenge being faced by fleet professionals. With 2017 seeing record hurricanes and wildfires, fleet managers must also be prepared for the worst, have a plan for it and ensure that needed resources are readily available should it come to pass. Fuel is a necessity as first responders need to get where they're going and debris must be cleared to allow for recovery. Writer Denise Fedorow relays the experiences of three fleet managers who faced natural disasters. They share how they have prepared their fuel management policies, and — in the case of Plano, Texas, post-Hurricane Harvey — adjusted those policies and plans.
Both topics will likely be on fleet professionals' minds in March and April, particularly as they attend the Work Truck Show and Green Truck Summit, March 6-9, or the NAFA Institute & Expo, April 24-27. With educational sessions highlighting alternative fuels and the latest fleet technologies, plus the emergence of autonomous vehicles, fleet managers will be walking away with a lot of information.
And if attending a conference is on your radar, be sure to network. Odds are if you are faced with a challenge, someone has the answer.