Sellick New Plant Ribbon Cutting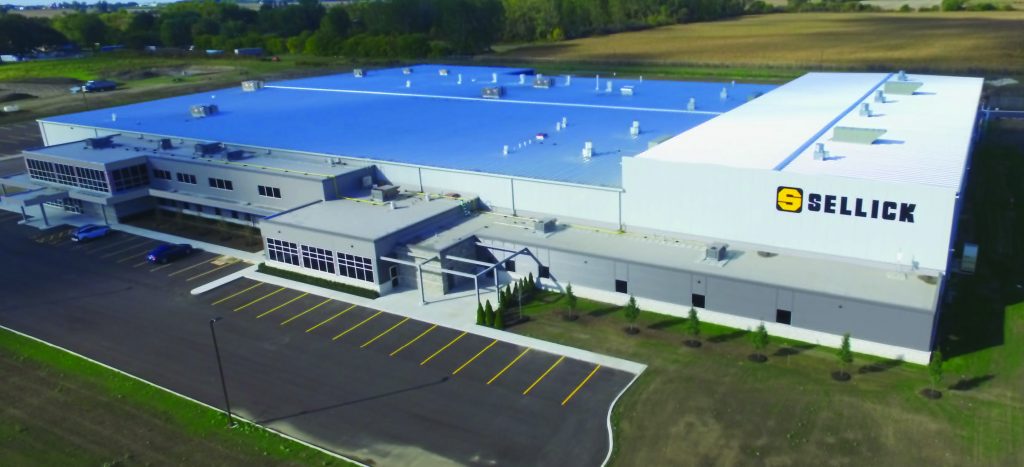 Sellick Equipment Limited recently cut the ribbon on an all-new $21 million dollar manufacturing
facility with state of the art technology to maintain Sellick as a leader in the rough terrain forklift
market.
The new 126,000 square foot purpose built factory, was designed for new product innovation,
improvement to quality control and flexibility in product design.
To ensure higher quality standards, all areas of the manufacturing process were upgraded including
a new machining center consisting of CNC controlled laser cutting, milling, and turning machines,
automated storage and retrieval systems for raw materials and aftermarket parts and state
of the art metal preparation and paint line was implemented to enhance product longevity.
Nearing its 50th year in business, Sellick Equipment Limited continues to produce a wide variety
of rough terrain forklifts each custom built to meet the customer's application and supported by a
dedicated dealer network throughout North America.
"Our long term plan is to increase the business through new product," said President Howard
Sellick. "The skies the limit on what we can produce in this new facility."
Sellick Equipment Limited is a proud subsidiary of Avis Industrial Corporation of Upland, Indiana.
For more information log on to www.sellickequipment.com or contact Dell White, Sales and
Marketing Manager toll free at 877-735-5425