Dealer Network Continues to Expand, New Way Brings on Utah Dealer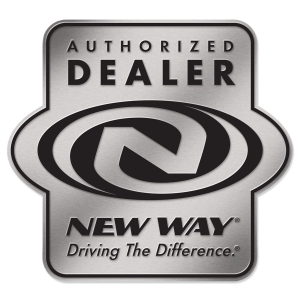 SCRANTON, IOWA (August 2017) – No stranger to continued growth, New Way® Trucks has announced the addition of a new refuse truck dealer in Utah. Based in Salt Lake City, Semi Service, Inc. brings over 40 years of sales and service experience to the New Way Dealer Network.
Semi Service, Inc., which has two locations in Salt Lake City, will sell New Way products throughout Utah and will also service all New Way trucks. The family-owned company has grown tremendously since being established in 1972. Boasting a new 110,000 sq ft repair facility with 46 bays and 25,000 sq ft of parts in stock, Semi Service is a premier leader in truck service and repair.
The move helps further solidify New Way's presence in the Western United States and bolsters their growing dealer network. "We're excited to welcome Semi Service to the New Way family," says New Way Regional Sales Manager, Josh Iser. "Their experience in truck service and repair is unrivaled and will be a great resource for all of our Western [United States] customers."
New Way recently announced the addition of dealers in Wisconsin, Louisiana, New York and Ohio as well as hiring waste and refuse industry expert Don Ross. "You could say that we're showing no signs of slowing down," said New Way Vice President of Sales and Marketing, Phil Allen.
Those looking to learn more about Semi Service, Inc. can visit its official website at www.semiservice.com. Individuals interested in seeing New Way product delivery photos and more, are encouraged to follow New Way Trucks on Facebook and Instagram.