Canadian Fire/Rescue Agency Turns to Aladtec for FIPPA Compliant Online Staff Scheduling & Workforce Management Software
Automating tasks with online Public Safety software improves processes and saves time at this British Columbia agency.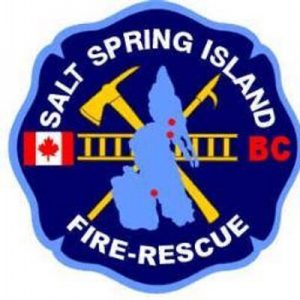 June 20, 2017 – Salt Spring Island, British Columbia, Canada – Salt Spring Island Fire Rescue searched for online software to improve their employee scheduling process, however the Fire Chief couldn't find a system designed for fire departments.  In addition they required the software be FIPPA compliant. Their Executive Assistant Jocelyne Monette explains, "I spoke with a number of companies – but none of them were geared to fire departments.  Luckily, I found information about Aladtec being promoted on a U.S. Firehouse tradeshow website.  Their system is specifically for public safety agencies and it's FIPPA compliant – meaning they have servers in Canada – and so subscribing to their system was a win-win for us!"\
Many public safety agencies use manual methods for employee scheduling – imagine scheduling 50 people on a paper calendar, white board, spreadsheet, or an installed software on just one office computer. This department used a number of manual processes before implementing Aladtec.
"Before, it was impossible to keep track of historical data and to ensure accuracy. With several hands inputting data – our sick, vacation, and several other unique time banks were a mess.  Now, administrators can access the data anytime from anywhere. There's a timestamp so we always know who put what in the system and at what time. Since Aladtec is "live" in the Cloud, the data is always up-to-date," adds Monette.
Detailed reports are easily created from any information input to the Aladtec system. One employee in the payroll department at this fire department told an Aladtec Support Specialist that running payroll is boring now because everything runs so smoothly there are never any surprises! Monette says, "The reports are my all time favorite Aladtec feature.  It has sure made payroll a lot easier. We also use the online Forms feature quite a bit; for instance we now have our timecard exceptions, training, and driver logs in our system.  Personally, I'm saving two hours a day after switching from our old manual scheduling method – that's the equivalent of saving an entire week worth of time every month!"
About Salt Spring Island Fire Rescue:  This fire department operates out of three halls with a combination of full time career members and 46 Paid On Call volunteers, and has proudly served their community since 1960.  Salt Spring Island is in the Southern Gulf Islands of British Columbia in Canada with approximately 15,000 residents.
About Aladtec: They proudly provide online employee scheduling and workforce management software to over 1,900 organizations, primarily within the Public Safety Sector. These customers count on Aladtec every day to help them save time and improve efficiency.  For information about their affordable industry specific options, or to try a free demo, please visit www.aladtec.com.