ASA Electronics® Welcomes New Public Release Specialist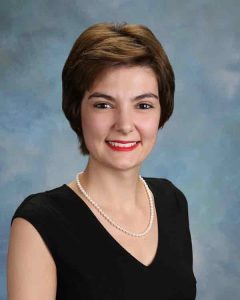 ELKHART, IN. – Jordan Lucas has joined ASA Electronics as the Public Relations Specialist for our marketing department. Lucas is responsible for writing literature, advertisement copy, and press releases for new ASA products and partnerships.
"I'm really enjoying my position at ASA thus far. My job lets me do the thing I am good at and love doing: write! I was told by a family friend from a very young age that I'd make an excellent sales person, and I'm able to channel that persuasiveness into writing about our products," Lucas said.
Lucas is native to the Michiana area and is a recent graduate from Indiana University South Bend where she majored in Communication with a concentration in Journalism. After a brief foray into the world of TV broadcast, Lucas decided to pursue different avenues.
"We are so glad to have Jordan here. She's catching on fast considering she's brand new to the industry and I think her skill set is going to be an excellent addition to our marketing team," Marketing Manager, Monica Pletcher, said.
When Lucas isn't pecking away at her keyboard, she enjoys knitting, learning about new things, and spending time with her cat, Ferdinand.
ASA Electronics® has been designing and manufacturing mobile electronic products for the Marine, RV, PowerSports, Agricultural, Construction, Commercial Vehicle, and Bus industries since 1977. Their proprietary brands are JENSEN®, JENSEN Marine®, JENSEN Heavy Duty®, Marine Audio®, Voyager® and ADVENT® Air. ASA is also a distributor in specialty markets for SiriusXM® Satellite Radio and Polk Ultramarine® products. For more information, please visit www.ASAElectronics.com.