i2O appoints Silvia King to Expand its Water Utility Solutions Into the U.S.
Smart networks address inadequate and aging water infrastructures around the globe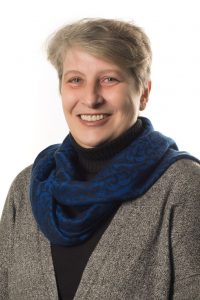 Southampton, UK, May 23 2017: i2O, the smart water network solutions company, today announced that it has appointed utility sector executive Silvia King to establish its presence in the U.S. King, who started her career at multinational energy corporation ConocoPhillips, and previously served as director for the Southern Company in Atlanta, Ga., will be responsible for i2O's business development activities in the U.S. and supporting water utilities with their adoption of smart water technologies.
"We are delighted to welcome Silvia to i2O," said Joel Hagan, CEO of i2O. "In the last five years hurricanes, and continued flooding and droughts across the U.S., have further exposed the lack of resilience of a severely under-invested water distribution infrastructure. i2O has solutions that are proven in other parts of the world to reduce operating costs, improve customer service and extend asset life. i2O's solutions will enable utilities to reduce the real losses which make up a large proportion of their non-revenue water. This should buy them the goodwill of their customers and the time they need to plan and deliver the hugely expensive infrastructure renewal programs which will doubtless be required."
i2O's software solutions enable broad deployment of sensing and measurement technologies, sophisticated network management tools, and data analytics to optimize and automate decision-making among water utilities. Since it was founded in 2005, more than 100 utilities in more than 25 countries around the world have used i2O solutions to help improve customer service and meet challenges associated with aging infrastructure, population growth, urbanisation and more extreme weather events. Water utilities can add five years to the lifespan of existing assets, reduce leakage, bursts and operational costs, and lower energy bills between 20 and 40 percent by using i2O's solutions.